Workstation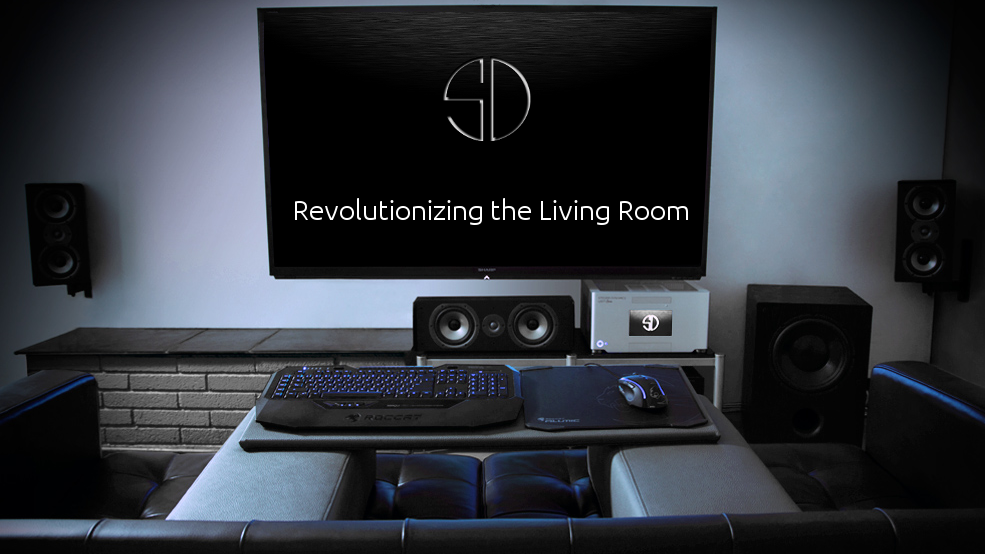 World's First Workstation for the Living Room
LEET™ Pro is a full-spec, custom-built, high-end workstation with a distinct design and functionality for the living room. It caters to creative professionals working from home who desire to use their large-screen Full HD or 4K TV for work. Due to its sleek design, ultra-silent operation, and easy integration with other components, the system blends perfectly into any existing living room setup.
Redefining HD
LEET™ Pro and LEET™ Studio are powerful enough to deliver up to Ultra HD resolutions in 60p, making it fully compatible with 4K/UltraHD TVs. Utilizing a large-screen TV makes the live of creative professionals easier by aiding to notice even the smallest of details and present their work to customers in real time. Additionally, LEET living room workstations feature unrestricted compatibility with any video and audio file format (.mts, .mkv, .avi, .mp4, etc).
Providing Home Server Functionality
With a capacity for up to 24 Terabytes of storage, LEET™ Workstations have enough space to store one's entire work projects and more. Furthermore, all components are designed for continuous operation. Media Center and remote apps enable streaming of one's entire media library to any mobile device or other PC, inside or outside of your network.
Versatile Control
Control is in the hands of the user, and with LEET™ Pro and Studio, this holds even more true. When used in combination with the COUCHMASTER® lapdesk for mouse and keyboard, our living room workstations provide incomparable comfort and precision for pursuing all kinds of creative or multimedia tasks. But the versatility doesn't stop there. Whether it's a smartphone, tablet, or remote control,LEET is compatible with all of these options, and more.
Bringing Workstation perfomance to the Big Screen
LEET™ Workstations redefine professional computing due to their optimization for the living room in terms of form factor, quietness, and TV Compatibility. Latest generation Intel i5, i7, and Xeon processors with up to 18 cores, triple NVIDIA GeForce GTX or workstation-class AMD FirePro or NVIDIA Quadro GPUs, ultra-fast SSD drives, and ECC memory make LEET workstations capable of the latest and most demanding content creation tasks. LEET™ Pro and Studio are available with full CPU and GPU liquid cooling, which allows optional overclocking for ultimate performance at unprecedented quietness under both idle and full load. Connected to a large screen 4K TV, LEET™ Workstations provide an overall experience that no other living room device can possibly compete with.
Creating HiFI Audio
LEET™ delivers ultra-precise lossless sound via HDMI bitstreaming and supports all high-end sound codecs like Dolby® TrueHD and dts-HD Master Audio™, providing the clearest sound for the truly discerning audiophile and facilitating audio creation tasks. The system features unrestricted compatibility with any audio file format (.mp3, .acc, .flac, .ogg, etc.). Experience sound as it is meant to be heard with an existing surround sound system.
Experience Windows®
Microsoft® Windows® is the operating system of choice for living room computing and workstation tasks. LEET Pro ensures maximum compatibility and performance with all professional applications designed for Windows, providing highest efficiency and and excellent price-performance-ratio. Accomplish jobs even faster with picking a custom configuration exactly tailored to your need.
More Than just a Workstation
LEET™ Pro provides multifunctional utility, as it not only facilitates creative professionals job, but also gives them a fully comprehensive multimedia setup. Watch movies, cable television, listen to your favorite music, or game. Whatever you want, it will do it. Get rid of a redundant set-top box, remote control, and wires, enhancing the functionality and aesthetic of the living room setup.