DITCH THE CONTROLLER
PC gaming on the couch has never felt better. Taking a no compromise approach to your gaming experience, CYCON² allows traditional mouse and keyboard gaming from the sofa, just like you would on any desk. Just sit down, game, and conquer your opponents. No awkward postures or controllers required.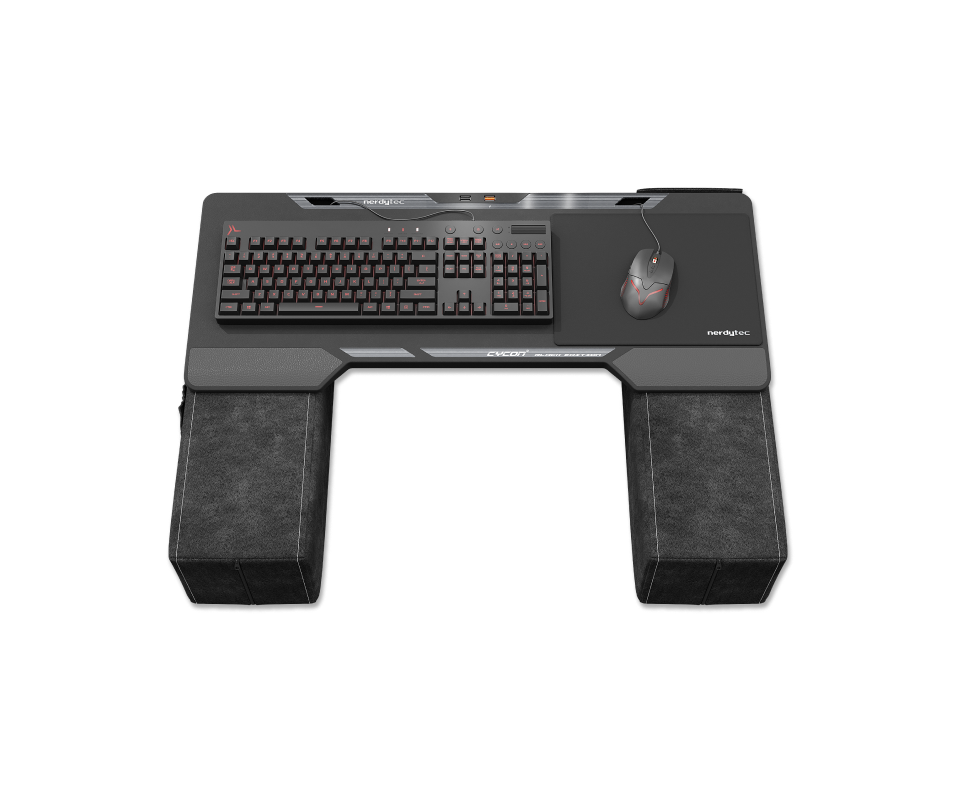 INTELLIGENTLY DESIGNED
With a total of 6 USB 3.0 ports, you can now connect your mouse, keyboard, gamepad, headset, smartphone, and tablet exactly where you're sitting. The CYCON²'s redesigned cable management system uses flaps to improve accessibility and quality of life.
THE PERFECT FIT
Designed with a suede look (microfiber), CYCON² is made with all spaces and people in mind. With separate arm board and lapboard pieces, CYCON² can be adjusted to fit any user.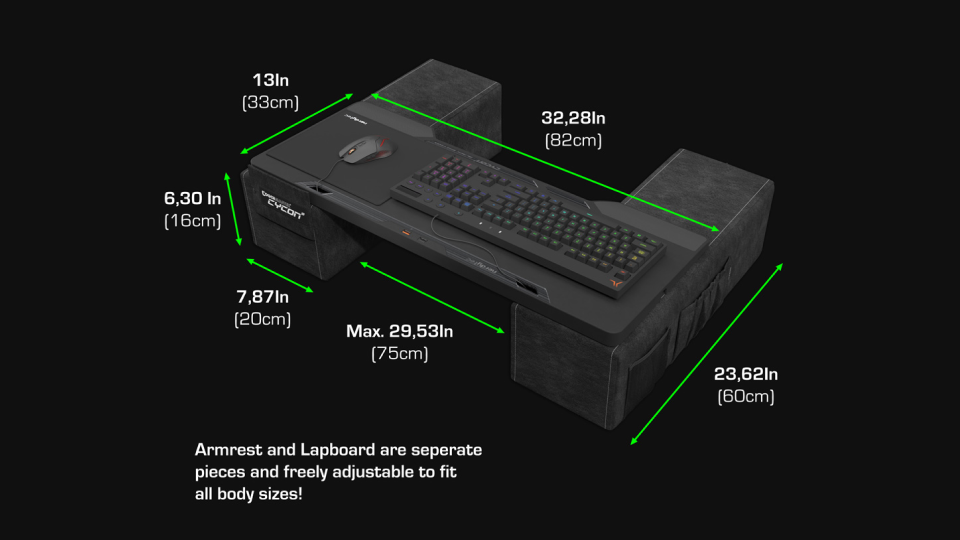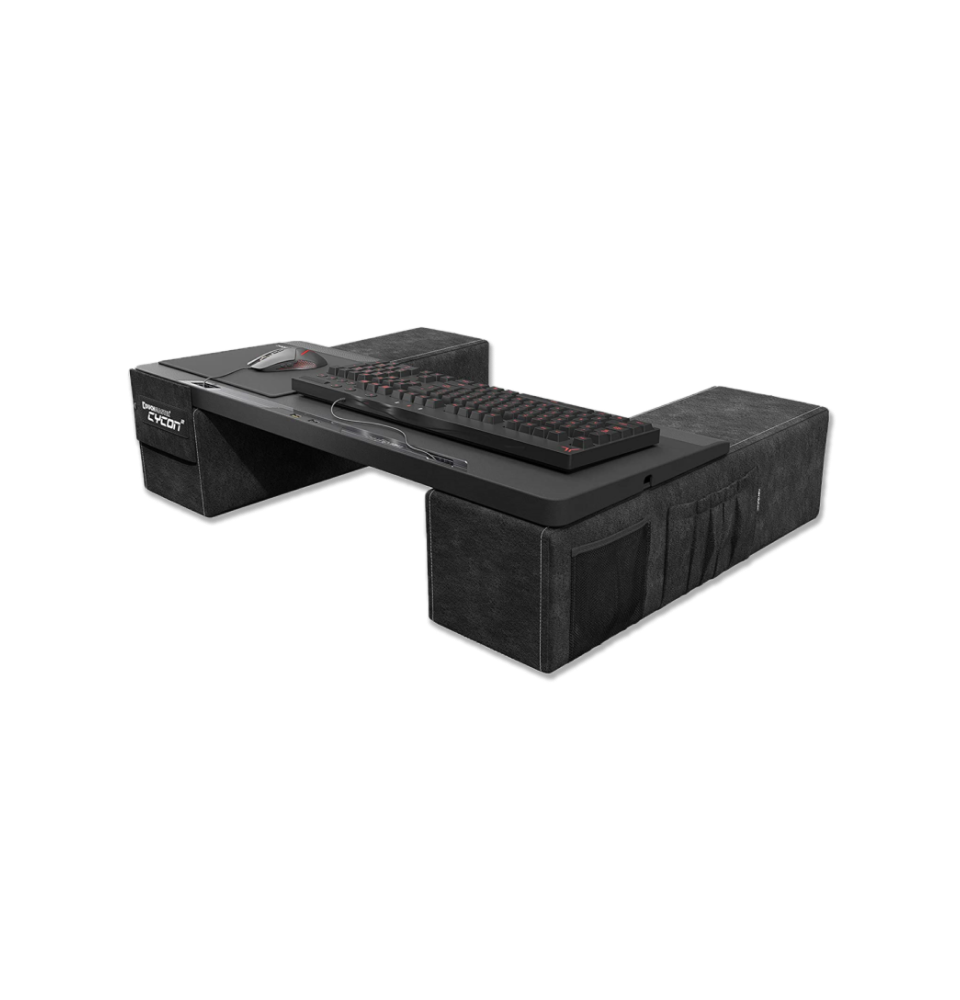 MATCH YOUR AESTHETIC
Choose your Couchmaster CYCON² color to match the aesthetic for your setup.
BLACK EDITION
Couchmaster CYCON² New Suede look — Black (formerly: Microfiber) — full set with armrests/cushions
FUSION GREY
Couchmaster CYCON² New Suede look — Fusion Grey, full set with armrests/cushions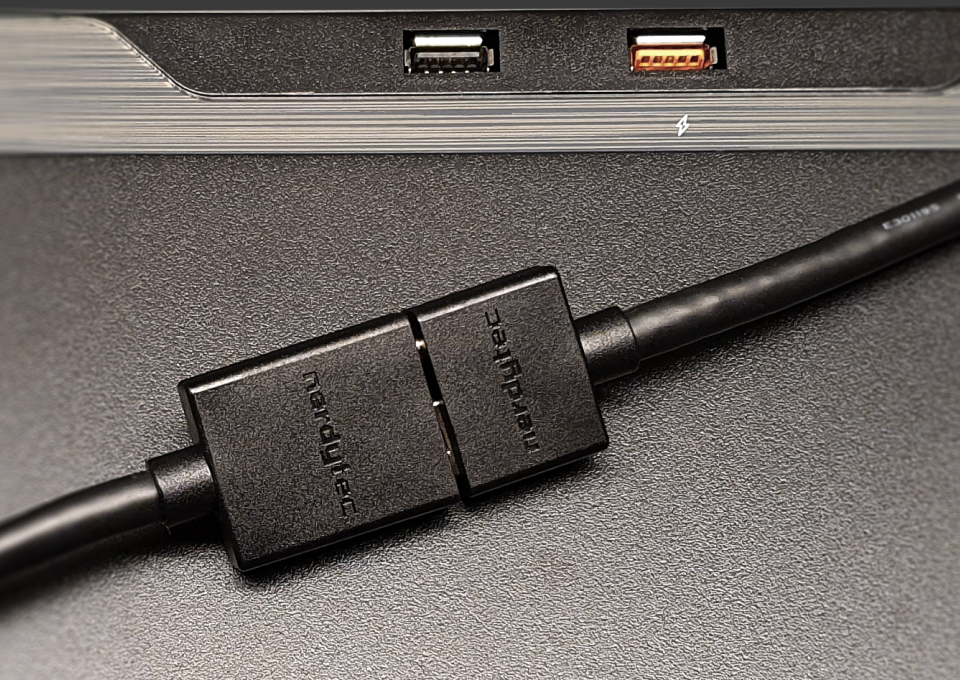 ULTIMATE POWER
Specifically developed for CYCON², the actively powered USB 3.0 cable connects the Couchmaster to your PC while receiving additional power from the included power supply. This way, even the most power-hungry peripherals can be used without problems.
BETTER FEEL, BETTER SUSTAINABILITY
CYCON² features a compact and sleeker high-quality memory foam design and a noble cover in suede look. The support board is made of high-quality recycled plastic material. We've also substantially updated our packing methods, utilizing vacuum processing of the cushions in order to save resources and reduce shipping size.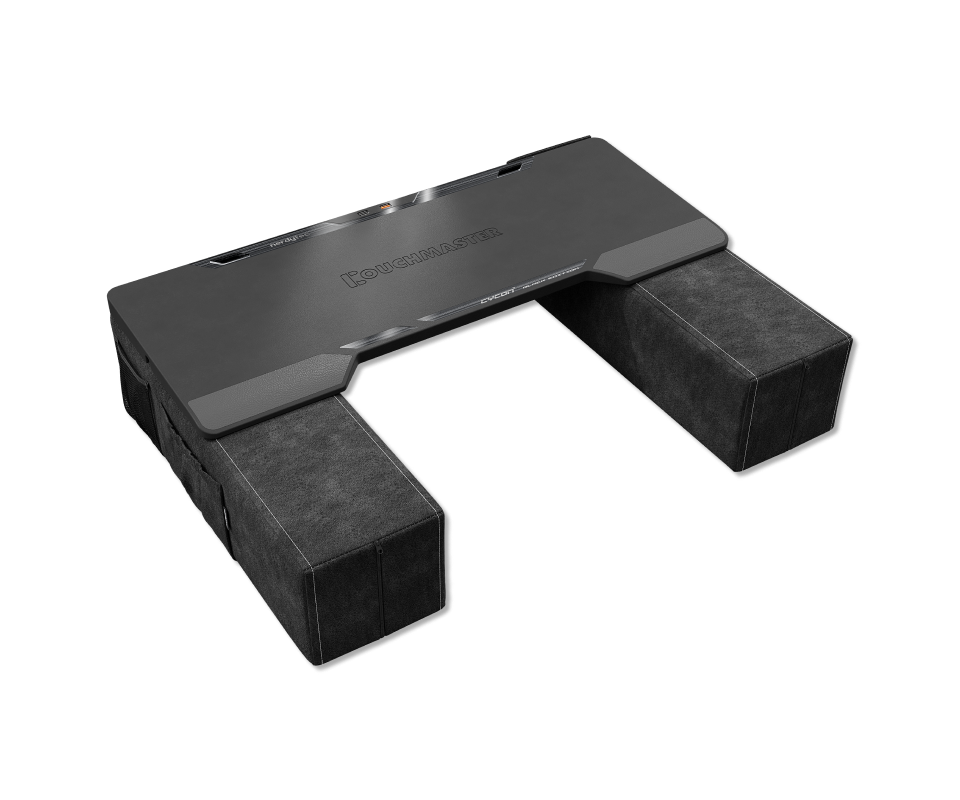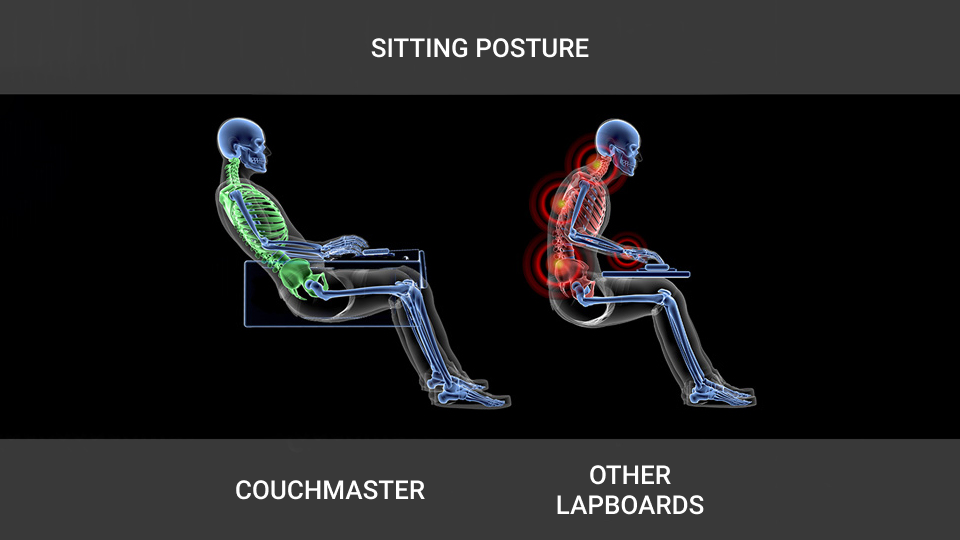 PERFECTLY ERGONOMIC
CYCON² offers the most ergonomic way to operate your PC or laptop from the couch. The board itself rests on two sturdy, microfiber-encased foam blocks instead of solely on your lap. This stable sitting position relaxes your shoulder and neck muscles, and elevates your forearms, effectively reducing strain and tension during prolonged sessions.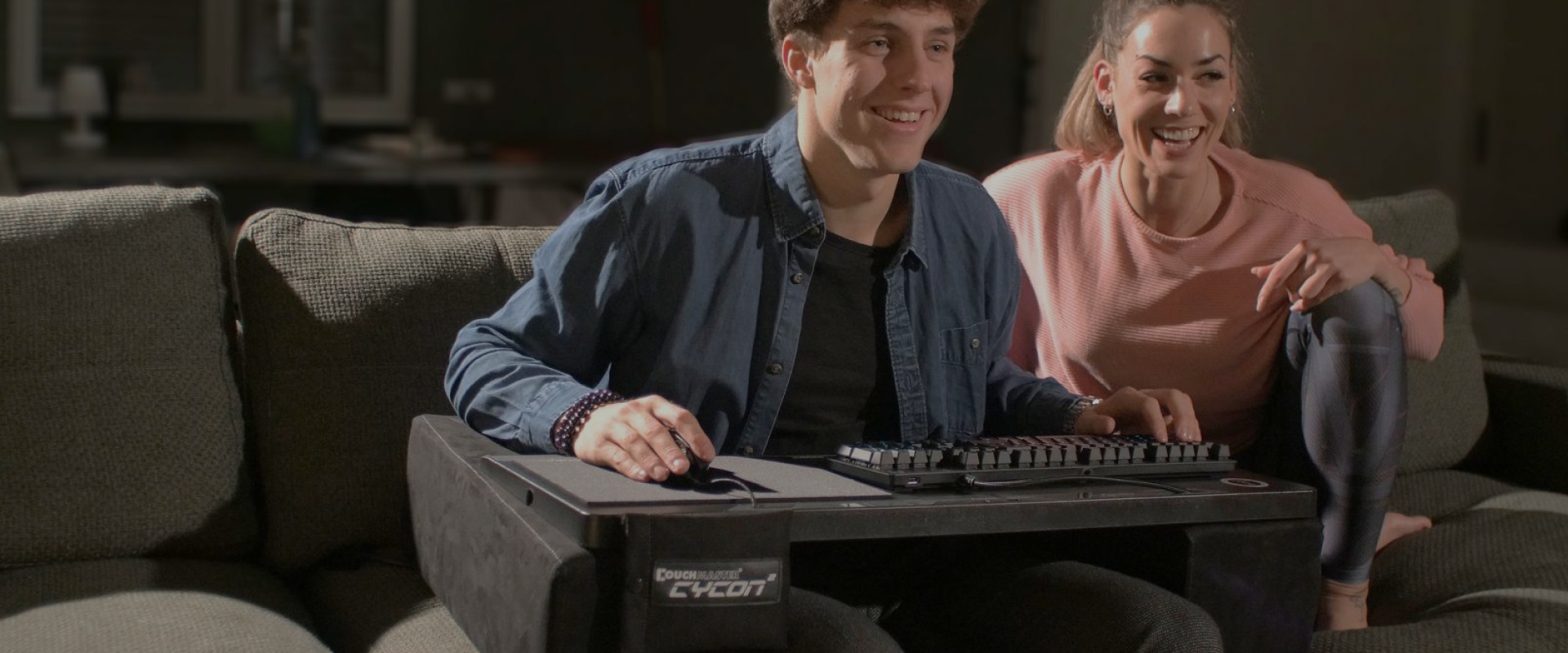 REVIEWS

"a classy look similar to a Mercedes Benz."
- Derek Forrest, Tom's Hardware Staff Writer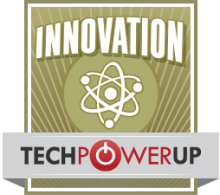 "Fit and finish are just unbelievable..."
- TechPowerUp

"A stunningly silent, built-like-a-tank, ultimate HTPC."
- Geoffrey Morrison, Sound & Vision
GALLERY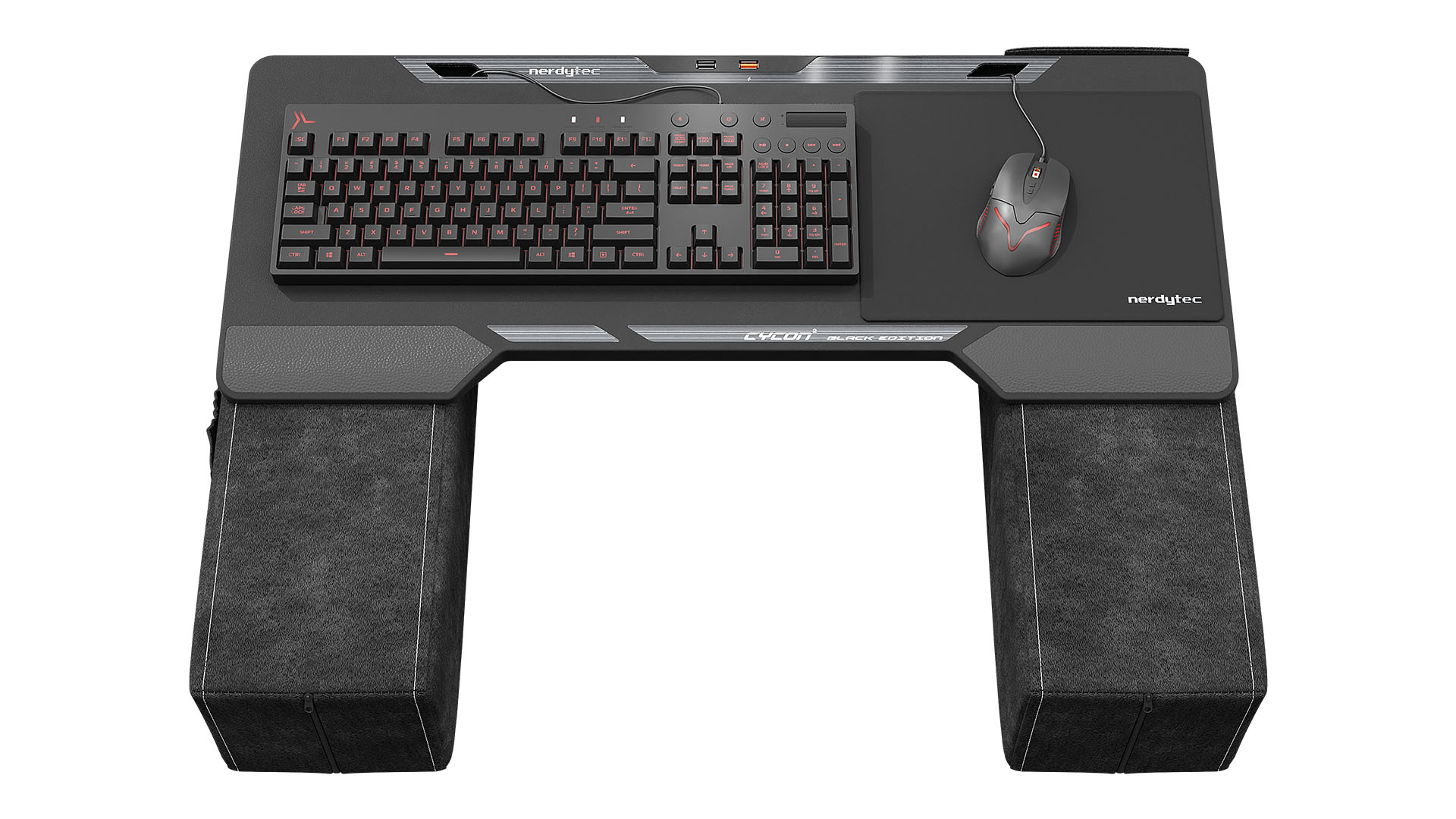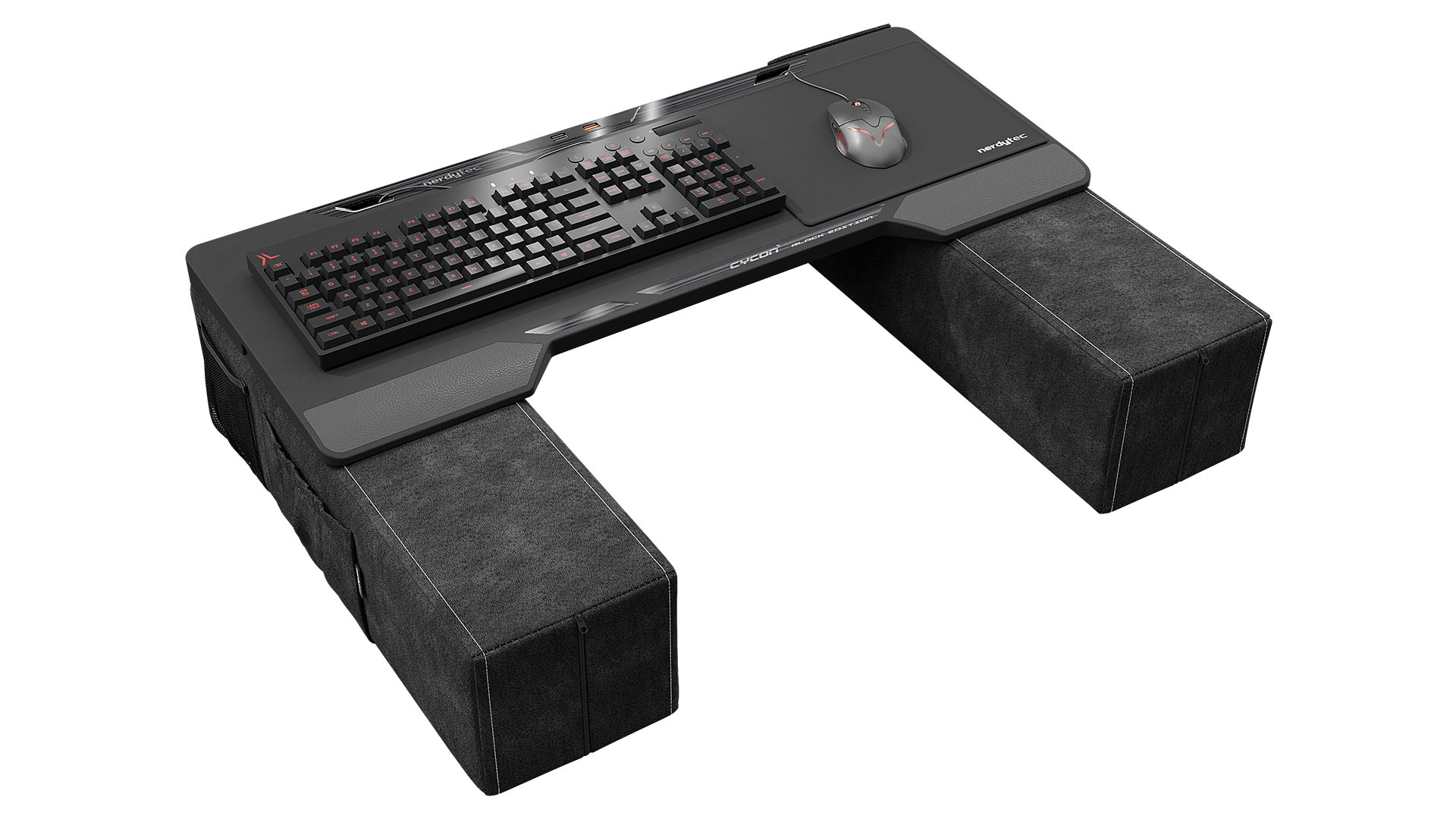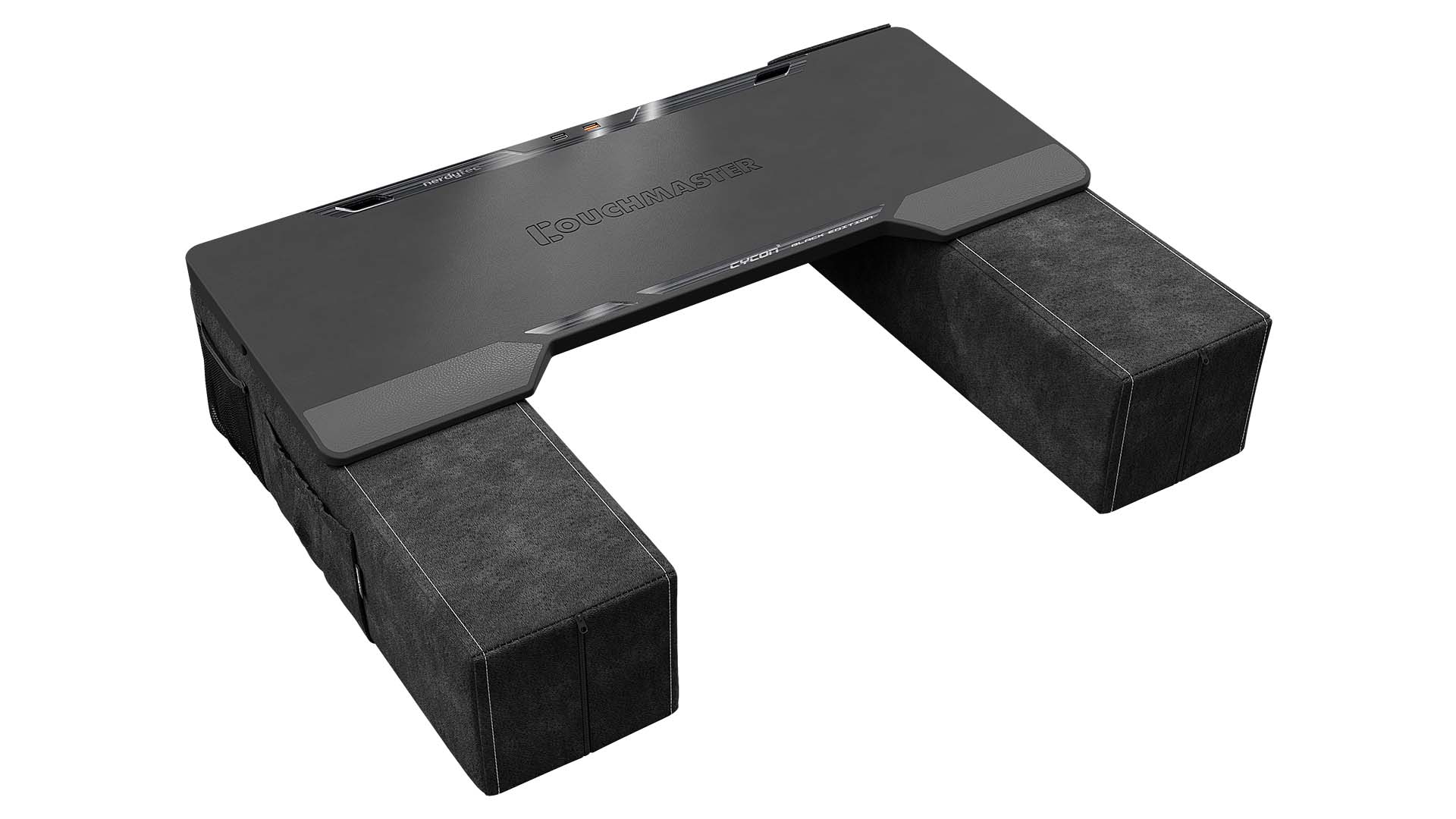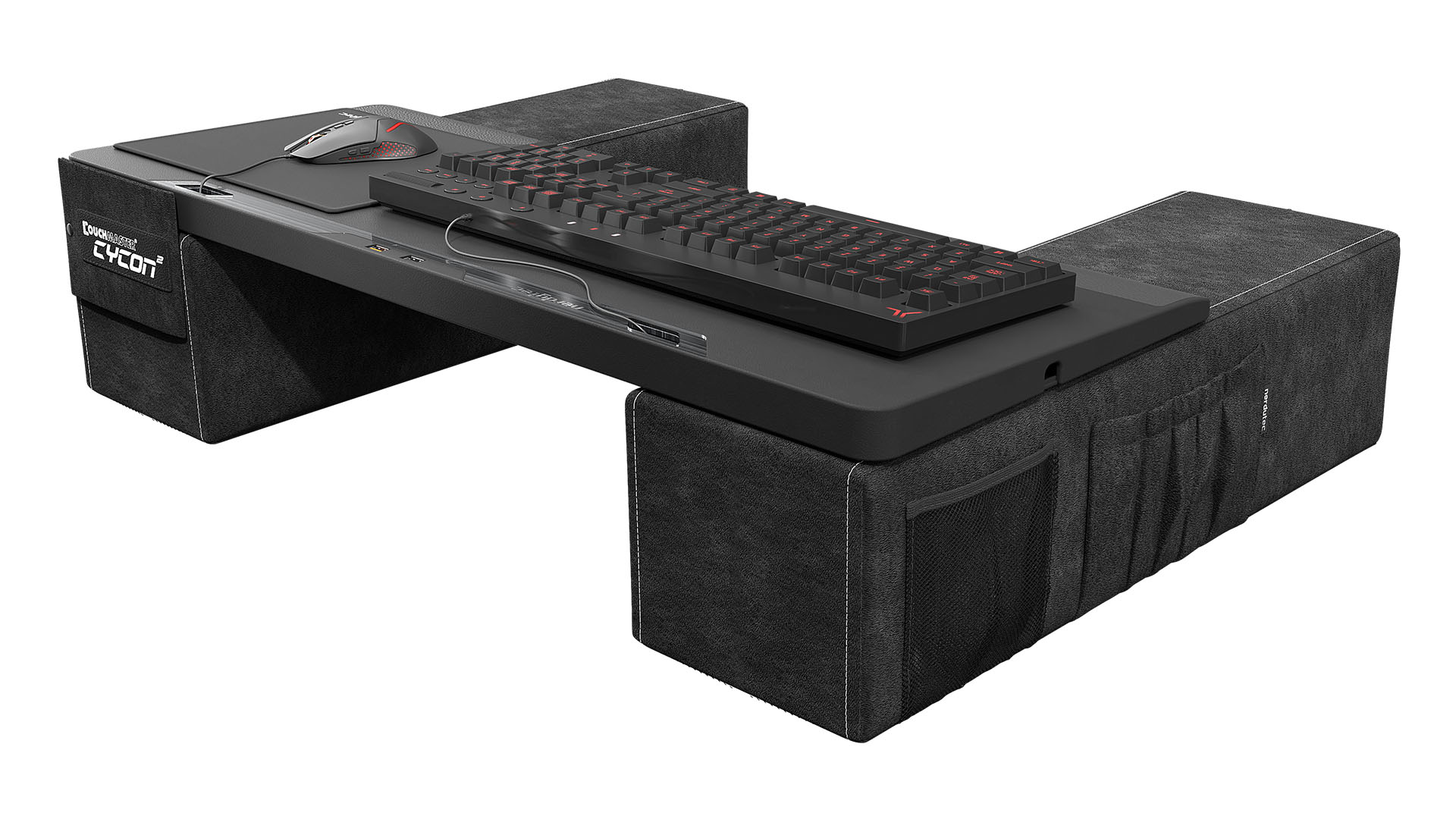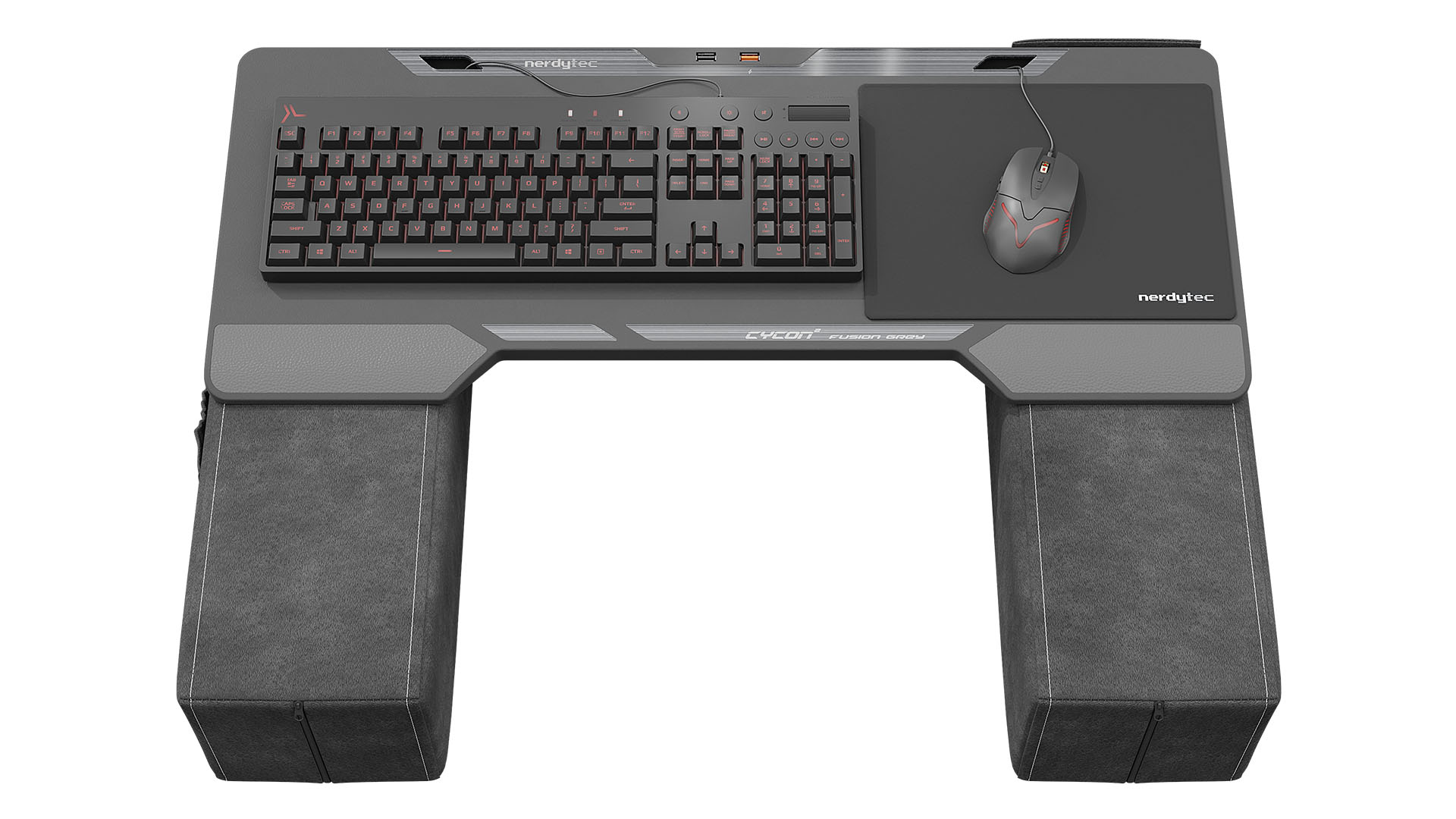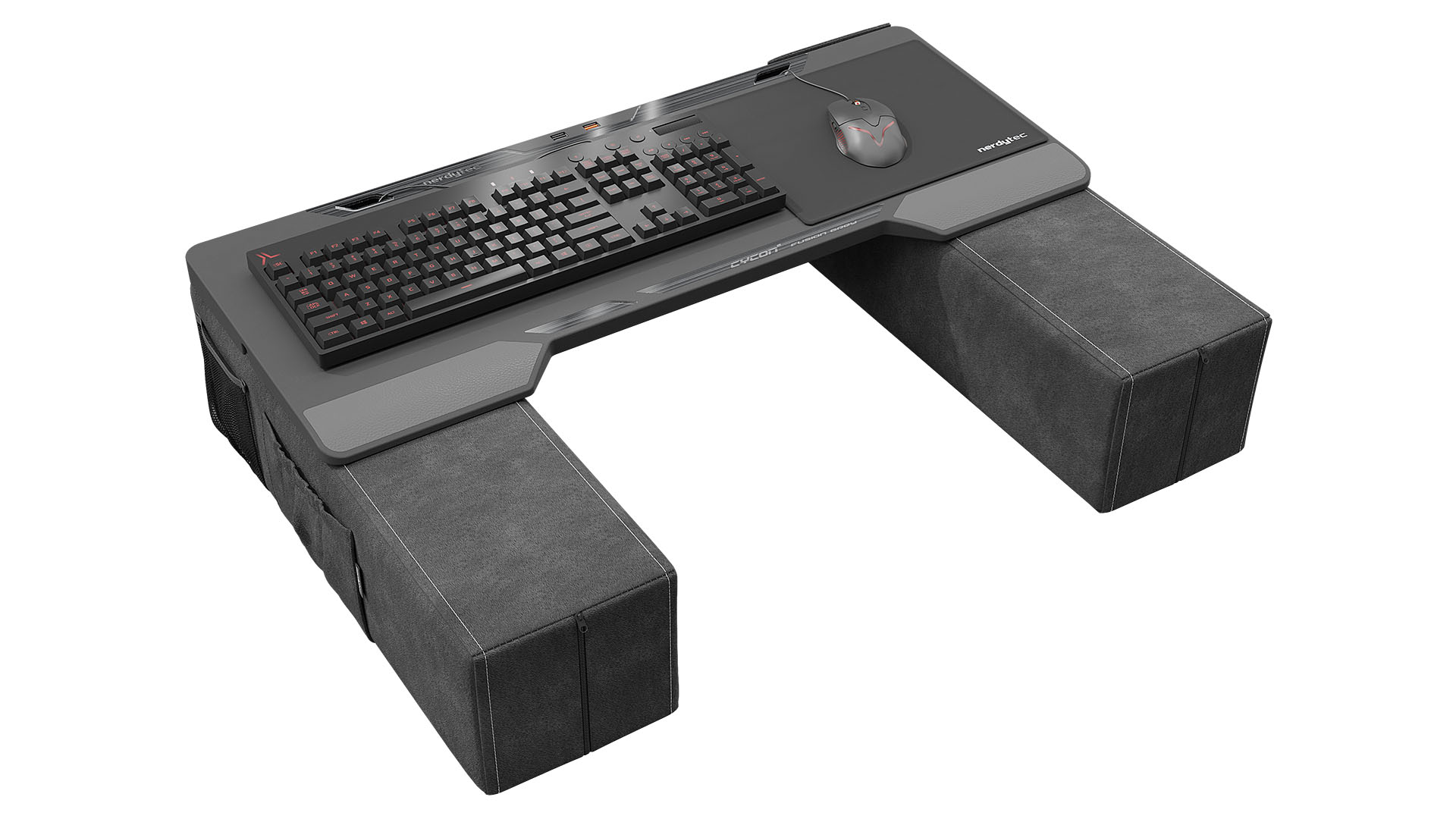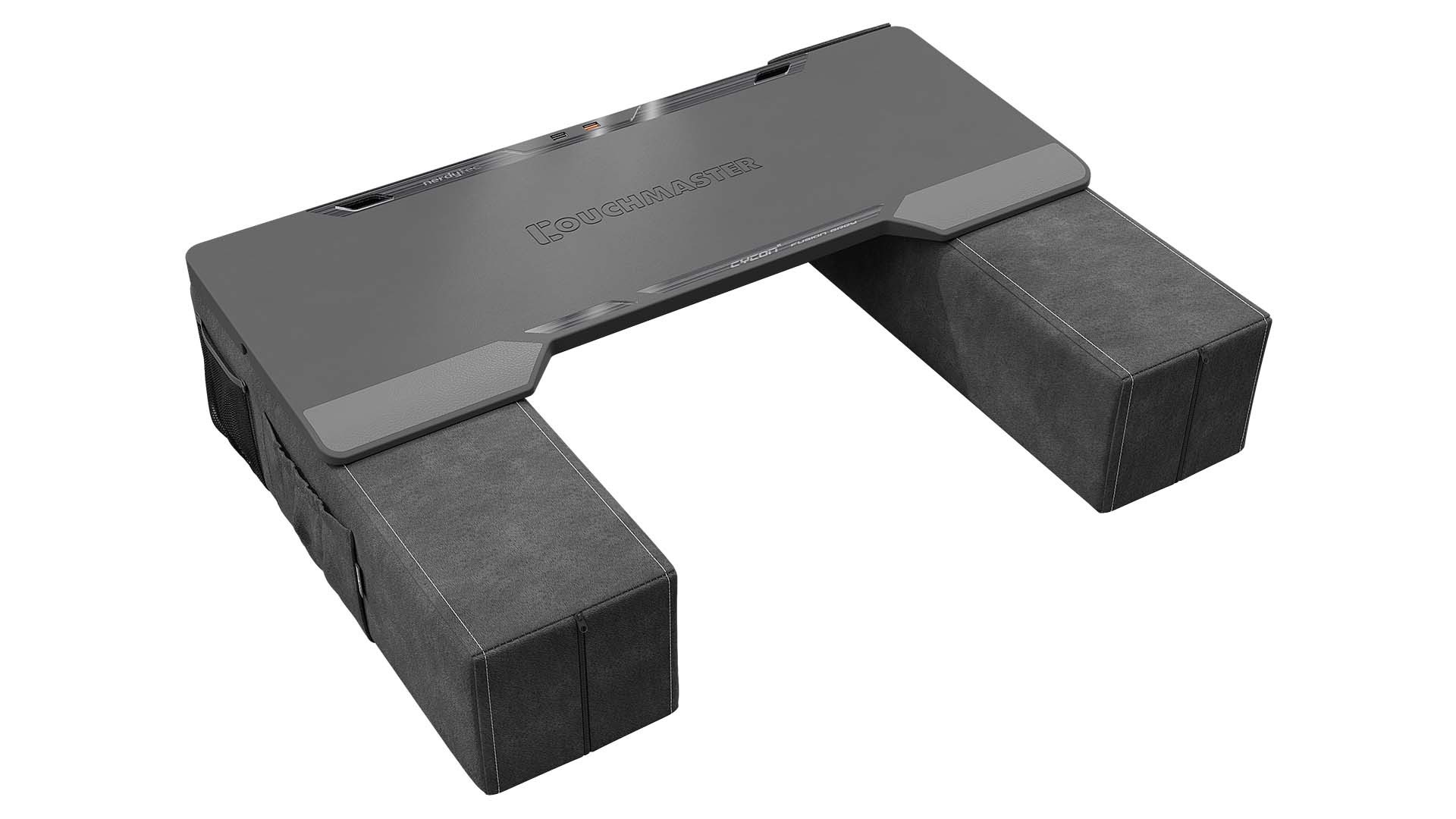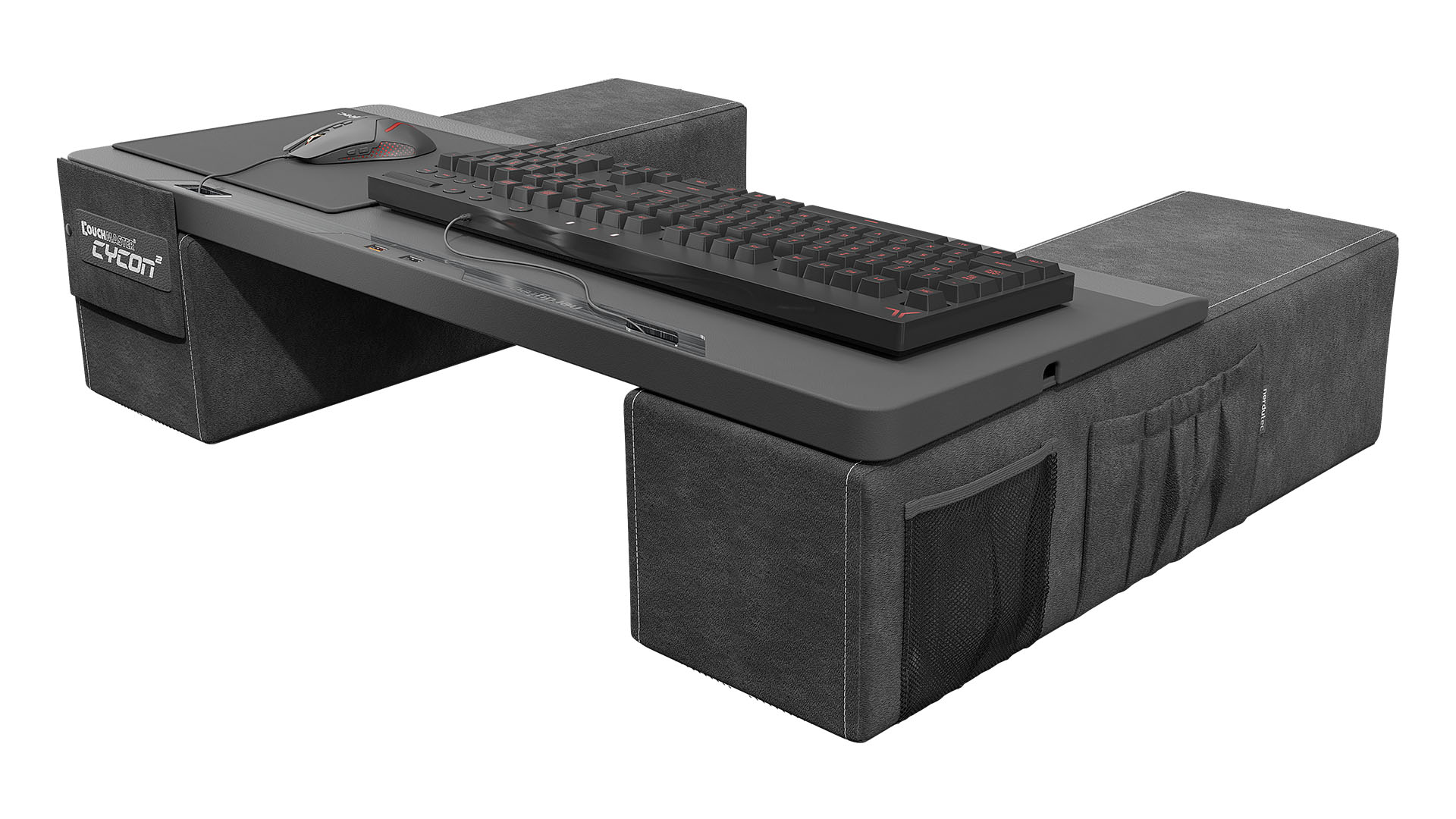 SELECT MODEL
Pick a platform below to view configurations that will meet your needs and
deliver the best performance for your budget.
Couchmaster CYCON 2 Black Edition

Starting at

$189

or $32/month

Couchmaster CYCON 2 Fusion Grey

Starting at

$189

or $32/month

Couchmaster CYCON² is the latest advancement from the inventor of the gaming lapdesk for mouse and keyboard, bringing real desktop PC experience to your living room.

New sleek design created by design university Germany
6 instead of 4 USB 3.0 ports (2 outside, instead of 1 outside before), including quick charging port outside
Reduced, resource-saving packaging thanks to vacuum-packed cushions
Lag-free connection thanks to new USB 3.0 hub
Side pockets for remote control, drinks or other stuff

Simple cable management with flaps
Only 1 cable for optional power supply and USB connection
High-quality materials and processing guarantee maximum comfort
Side pockets for remote control, drinks or other stuff