We've partnered with GamingTribe, the world's first social network for tech savvy gamers, to offer you the chance to win one of our limited edition Maven Core HTPCs!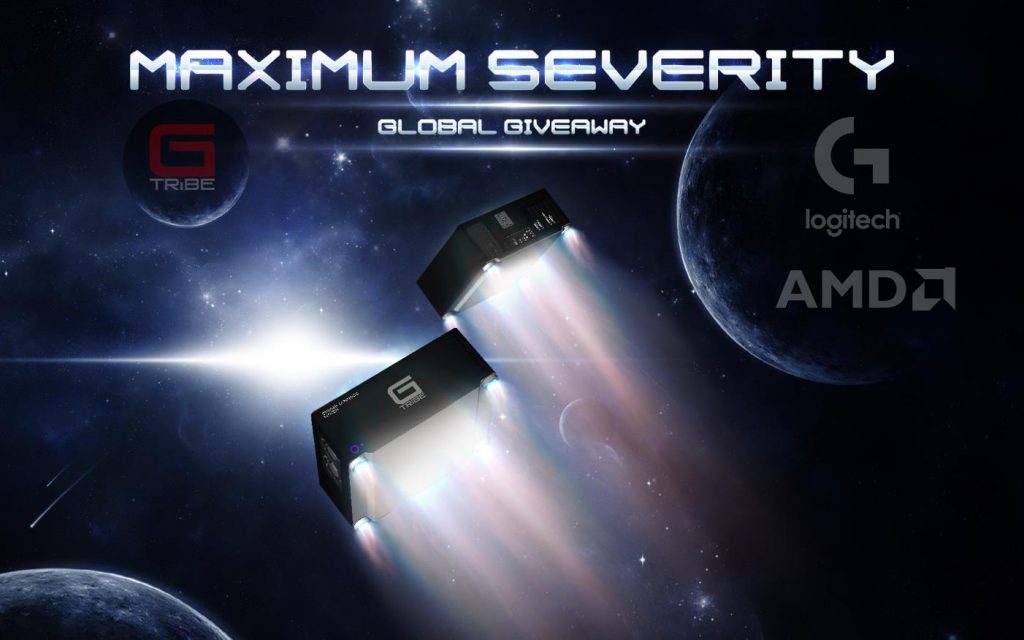 TWO Grand Prize winners will each receive a stunning gaming HTPC, meticulously handcrafted by STEIGER DYNAMICS in Silicon Valley, and equipped with components from AMD, Seasonic, XFX, VisionTek, ASUS, NZXT, G.SKILL, Sony, Couchmaster, CyberLink, JRiver and Microsoft. These two BEASTS are brutally powered by dual XFX AMD Radeon R9 390X graphics technology and paired with the latest Logitech peripherals.
The two Grand Prize winners will also receive both, Tom Clancy's The Division and Far Cry Primal games, selected and offered by Kinguin.
The combined value of both Grand Prizes is $7,800.
Enter the giveaway here!
Have a look at the Build Log below!
Watch the fan video: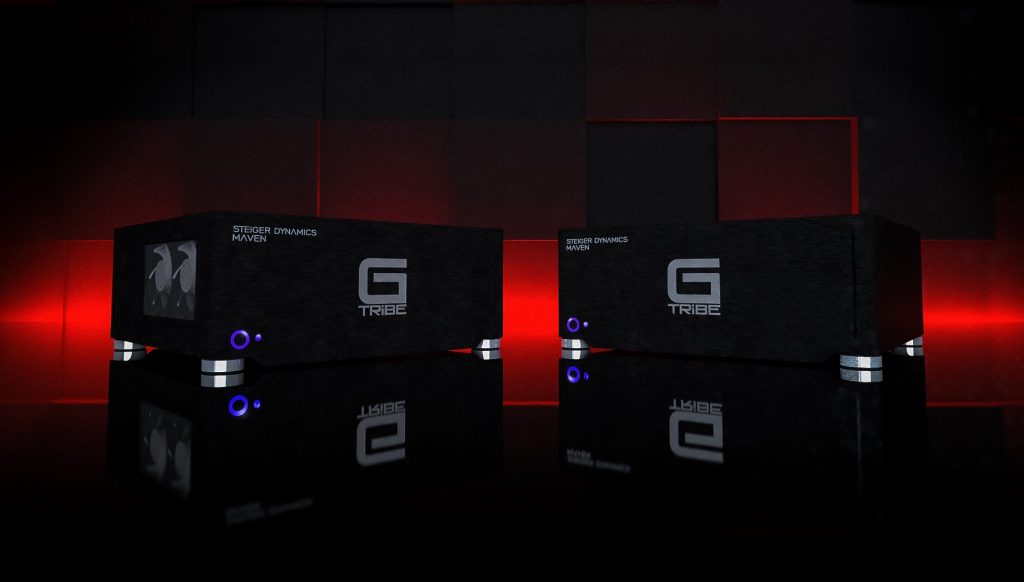 System Specifications
Components
Chassis: Limited Edition STEIGER DYNAMICS MAVEN Reference BLACK anodized 4mm aluminum HTPC Chassis w/ exclusive laser-etched GTribe logo
CPU: AMD FX-8370 Black Edition 8-Core 4.0 GHz (4.3 GHz Turbo) 125W Desktop Processor
CPU Cooling: NZXT Kraken X41 140mm All-In-One Water / Liquid CPU Cooling
Graphics Card: Two (2) XFX AMD Radeon R9 390X 1050MHz 8GB 512-Bit GDDR5 PCI Express GPUs w/ AMD CrossFireX configuration
Motherboard: ASUS 970 PRO GAMING/AURA AM3+ AMD 970 + SB 950 SATA 6 GB/s Motherboard w/ Aura RGB LED Lighting & CFX support
Memory: G.SKILL RipjawsX 16GB (8GBx2) DDR3 2133MHz memory
Power Supply: Seasonic Platinum 1200W ATX12V/EPS12V 80 PLUS Platinum PSU
System Drive: VisionTek 256GB 7mm SATA III Internal SSD
Storage Drive: VisionTek Go Drive 512GB 7mm SATA III Internal SSD
Optical Drive: Sony SuperDrive DVD RW Recorder 16X CD-R Burner Slot-in Slim
Logitech G Peripherals
Keyboard: Logitech G810 Orion Spectrum RGB Mechanical Gaming Keyboard
Mouse: Logitech G502 Proteus Core Tunable Gaming Mouse
Mouse pad: Logitech G640 Large Cloth Gaming Mouse Pad
Headset: Logitech G933 Artemis Spectrum Wireless w/ 7.1 Dolby and DTS X Surround Sound Gaming Headset
Accessory
Lapdesk: COUCHMASTER Pro with USB 3.0 Hub and extension cable
Software
Operating System: Microsoft Windows 10 64 Bit
Media Center Software: CyberLink PowerDVD 15
Media Center Software: JRiver Media Center 21 w/ MadVR video renderer
Craftsmanship
System Integrator: Handcrafted in Silicon Valley by STEIGER DYNAMICS
Warranty: STEIGER DYNAMICS Lifetime Technical Support
Games
Ubisoft: Tom Clancy's The Division (offered by Kinguin)
Ubisoft: Far Cry Primal (offered by Kinguin)
Build Log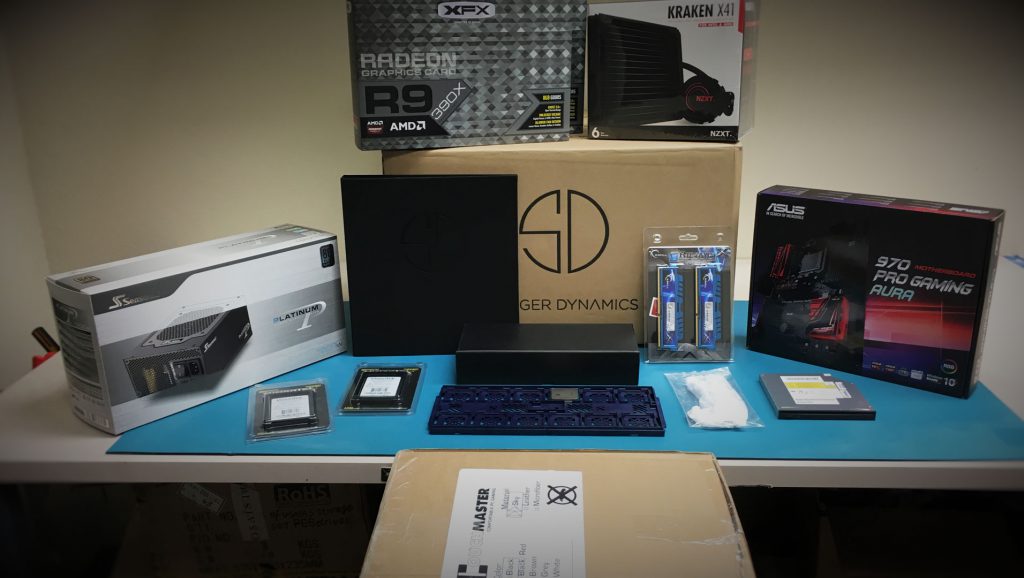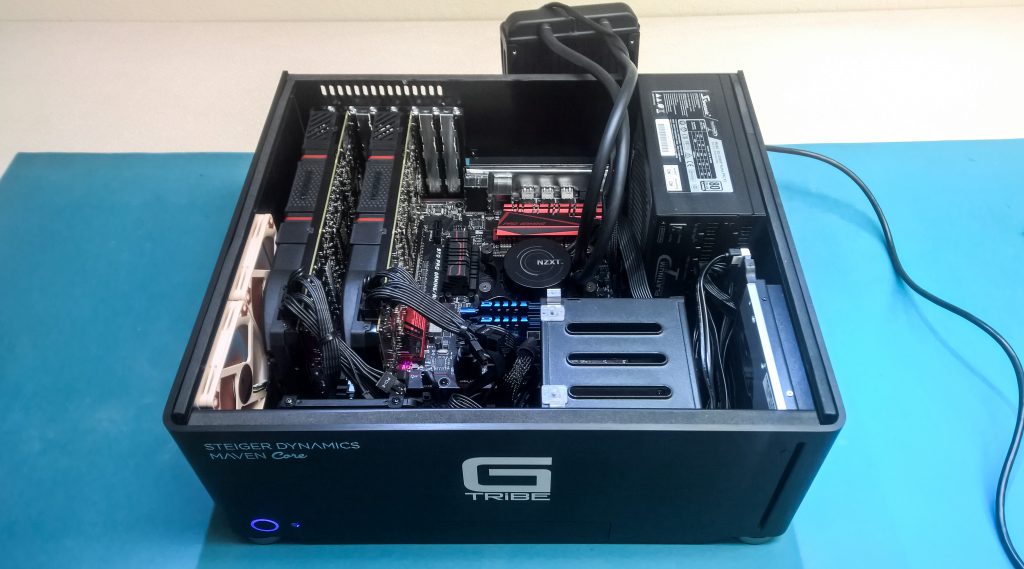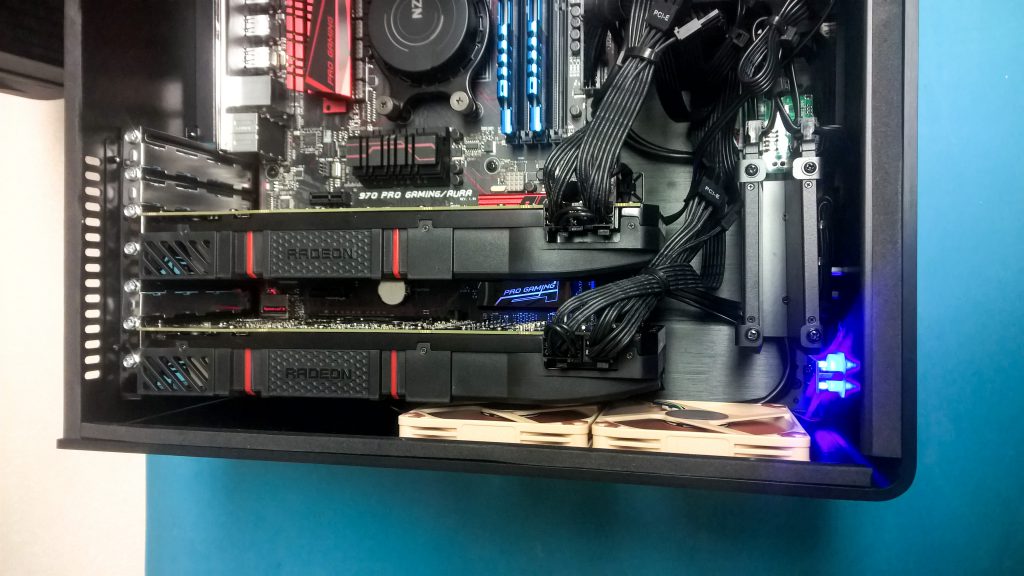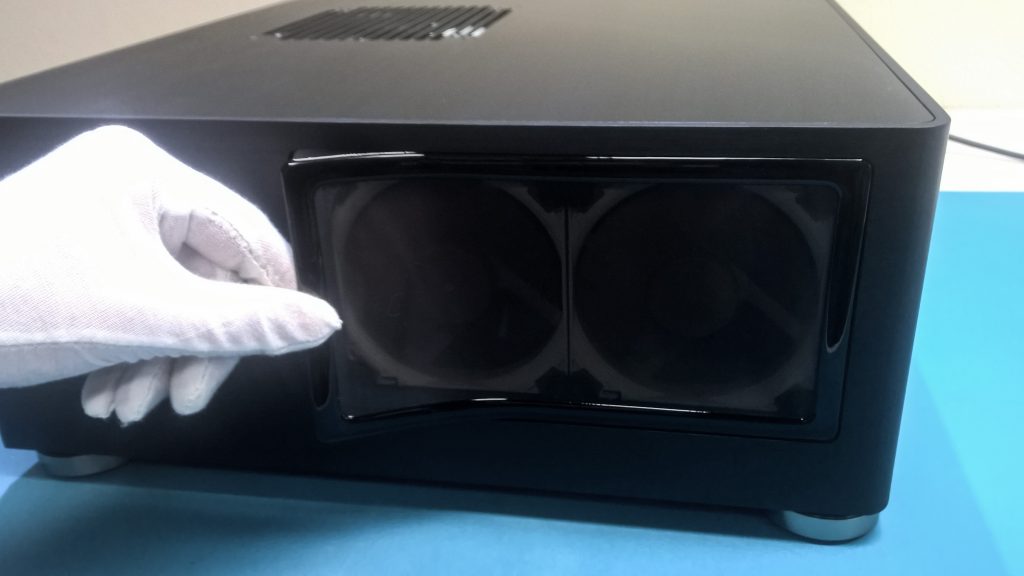 This giveaway is sponsored by Logitech G, AMD Gaming, Seasonic, XFX, GIGABYTE, Kinguin, STEIGER DYNAMICS, VisionTek, ASUS, NZXT, G.SKILL, MSI, HipStreet, COUCHMASTER, The Bright and JRiver.