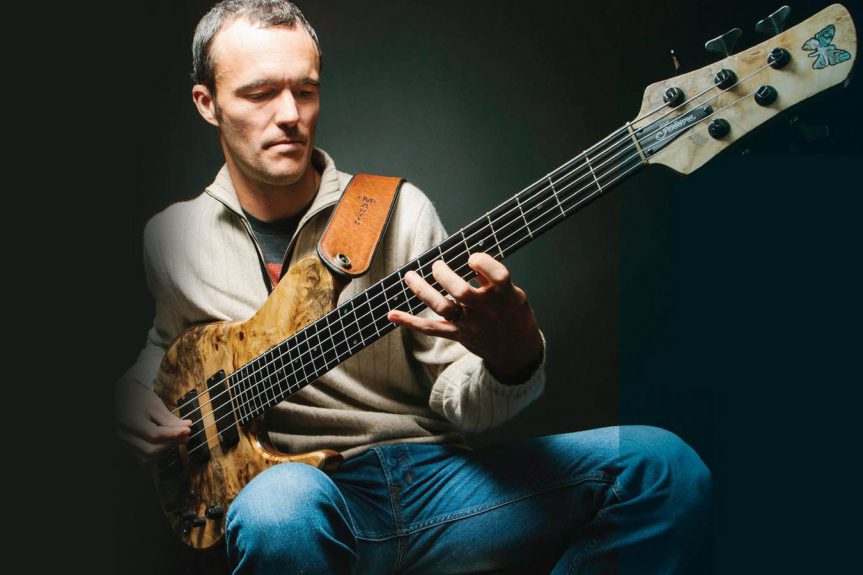 Easy, near-instant access from anywhere in the world to terabytes of audio and video files – this is what English musician and bass genius, Janek Gwizdala, was looking for when he asked STEIGER DYNAMICS about its rack-mounted systems. And that is exactly what he got.
Coming from the Apple ecosystem, Janek expressed his initial concerns regarding switching to a Windows-based machine. Questions about how integratable it would be to a musician's existing workflow, and how reliable it would be in storing data, were among the few that Janek expressed that he, and many other musicians, prioritized. So, what advantages would switching to a STEIGER DYNAMICS system bring to the table? This is where we introduced our INFINITUM Pro 4U Rackmount PC.
For starters, the INFINITUM Pro 4U is designed to be rack-mounted, making it very space efficient for studios that often only have rack space available. It's virtually silent during idle and standard operations and, thus, not interfering with necessary studio quietness.
We equipped Janek's system with an AMD Ryzen 7 5800X CPU, which provides enough power to handle any server, production, and gaming task. The 500GB WD Blue NVMe SSD, 32GB 3600 DDR4 dual-channel RAM and an EVGA NVIDIA GeForce RTX 3060 graphics card (providing HDMI 2.1 for up to 8K/60p) is a great match to use the Adobe Suite but is also great for improving video file quality when played locally (through MadVR) and, of course, works very well for up to 4K gaming if ever desired.
Other specs include a Blu-ray/DVD optical drive, tons of super fast USB Type-A and C ports in the rear and front, WiFi ac, Bluetooth 4.2, optical S/PDIF and 7.1 analog 3.5mm jacks.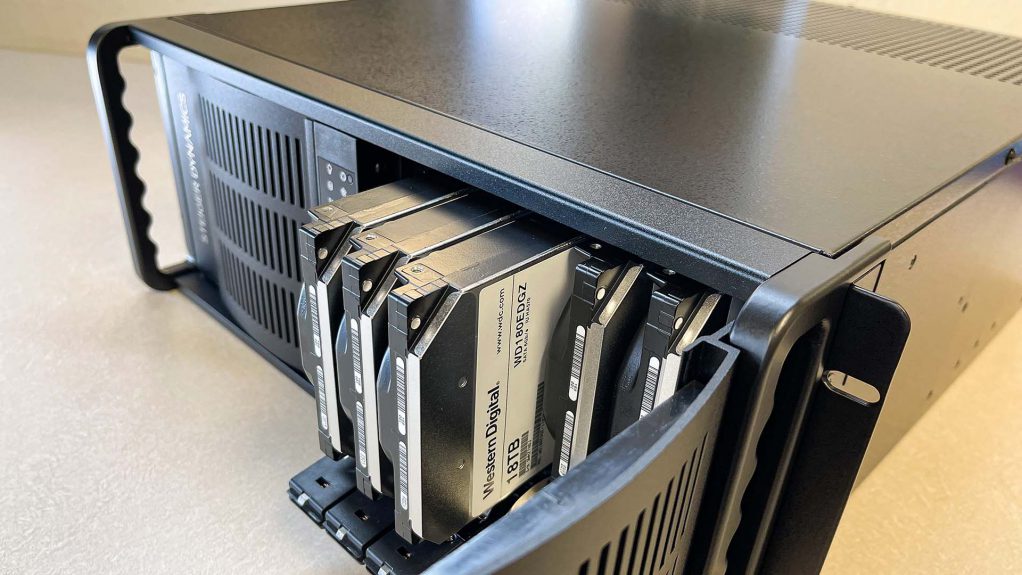 Most notably and to facilitate future upgrades, the INFINITUM Pro was equipped with a 5-bay hot-swappable HDD unit, pre-filled with 3x 18TB WD HDDs, configured in a Microsoft Storage Spaces Parity configuration. For those unfamiliar, a Parity configuration protects all data from a single drive failure. At the cost of about ⅓ of the total available storage, Janek now had an extra layer of protection from potential data loss. Compared to a hardware-based RAID, Microsoft Storage Spaces allows for easy expandability if existing storage shouldn't suffice.
As soon as we understood what Janek needed, we conceptualized the system for him and got it rolling a week later. Since then, Janek has been transitioning from his Apple setup to our INFINITUM, and he seems to be loving it! Using the system in combination with Plex Media Server, Janek explains in his YouTube video that, "A lot of musicians haven't really given too much consideration about having easy access to all that stuff that has built up on hard drives over the years." So, if you're a musician or professional who works with a lot of files, INFINITUM may be something you want to look into! Check out his Studio Tour video below including some impressions of the system and how he is using it as a professional musician. Or go directly to his YouTube channel by clicking here.