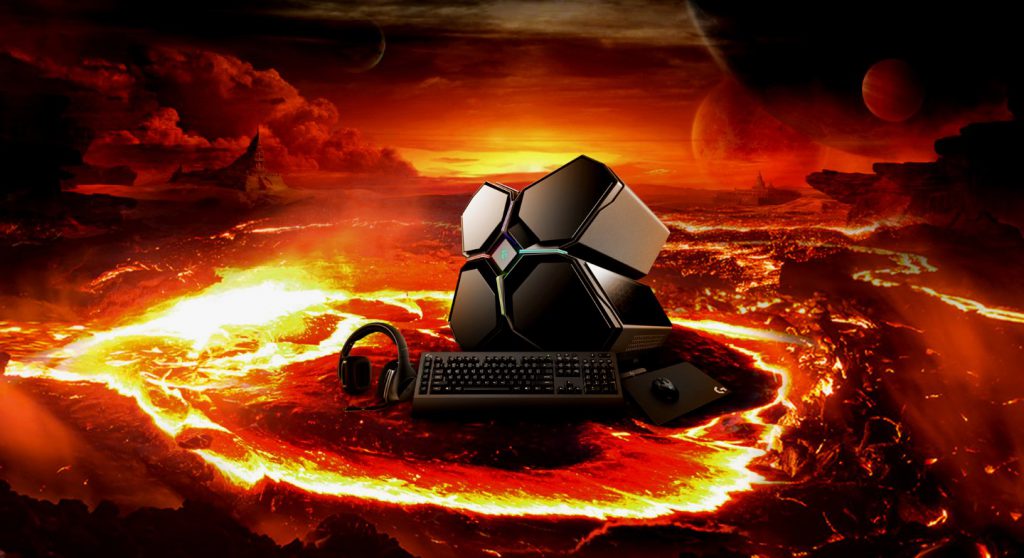 UPDATE: The giveaway has ended. Congrats to the Winner Fred Klein!
Didn't win and still want the same system? Click HERE to configure one of our Gaming Desktop or Living Room PCs starting at US$699. Continue reading for photos and build-log! Powered by Deepcool, Intel, Gigabyte, Radeon Vega, XFX, G.Skill, Seasonic, Seagate, Samsung, Logitech G and meticulously assembled by Steiger Dynamics.


Components
Chassis:DEEPCOOL Gamer Storm Quadstellar full-tower four cabin case. High-tech housing for E-ATX motherboard 120/240/360mm water cooling system w/ tempered glass and RGB lighting system
CPU: Intel 8th Gen Core i7-8700K Processor 12MB Cache, 6-Core / 12 Threads, 95 W, Max Turbo 4.70 GHz
CPU Cooling: DEEPCOOL CAPTAIN 240 RGB, liquid CPU cooler, motherboard sync 16.7 M true color RGB w/ copper CPU block and unique TF 120 double-blade fans featuring ceramic axle bearings
GPU:XFX Radeon RX Vega 64 Double Edition 8GB BP 3xDP HDMI PCI Express 3.0 Video Card
Motherboard: GIGABYTE Z370 AORUS GAMING 7-OP Intel Z370 gaming motherboard featuring Intel Optane Memory w/ storage performance enhancement technology, RGB Fusion, Digital LED support, Triple M.2 with Thermal Guard, ESS SABRE 9018 DAC, Dual LAN with Killer + Intel, Front & rear USB 3.1 Gen 2 Type-C
Memory: G.Skill Trident Z RGB 16GB (2x8GB) DDR4-3200MHz CL16 1.35V Desktop Memory
System Drive: Samsung 970 EVO Series – 500GB NVMe – M.2 Internal SSD
Storage Drive: Seagate BarraCuda 4TB 7,200 RPM 256MB Cache SATA 6.0Gb/s Hard Disk Drive
Power Supply: Seasonic Flagship PRIME 1000W TITANIUM Active PFC 80 PLUS ATX12V 135mm Fluid Dynamic Bearing Fan Super Quiet PSU
Software
OS: Windows 10 Pro 64-bit Edition
Gear
Keyboard: Logitech G513 RGB Aluminum Alloy Mechanical Gaming Keyboard
Mouse: Logitech G703 Lightspeed Gaming Mouse w/ POWERPLAY Wireless Charging
Mouse pad: Logitech G840 XL Gaming Mouse Pad
Headset: Logitech G533 Wireless 7.1 Surround Gaming Headset
Craftsmanship
System Integrator: Hand-assembled in Silicon Valley, USA, by STEIGER DYNAMICS
Warranty: STEIGER DYNAMICS Lifetime Technical Support
Shipping: STEIGER DYNAMICS Global Shipping Service
Click HERE to enter
Build log:
The components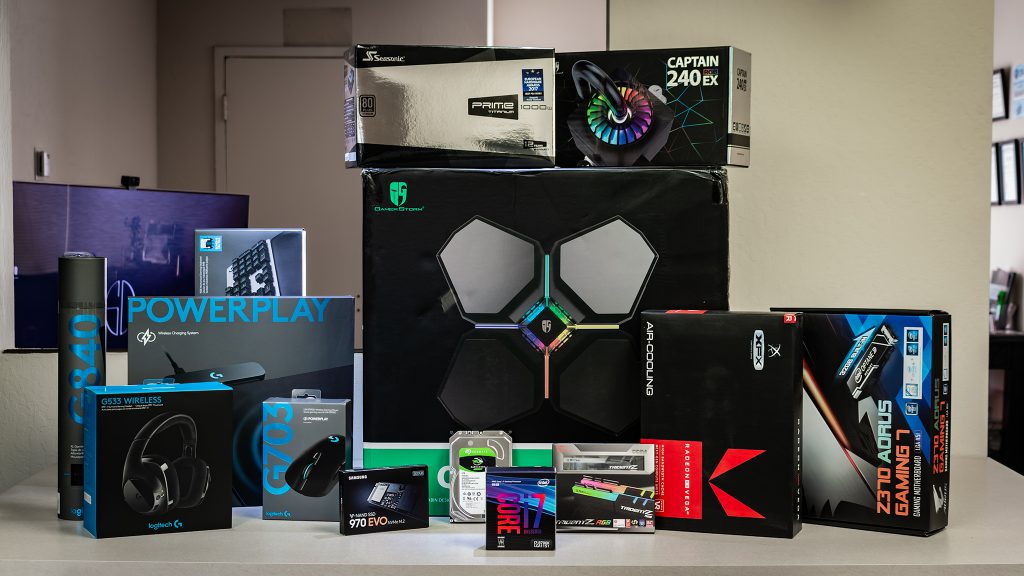 Unpacking just never gets old. Ready for some pre-installation tests.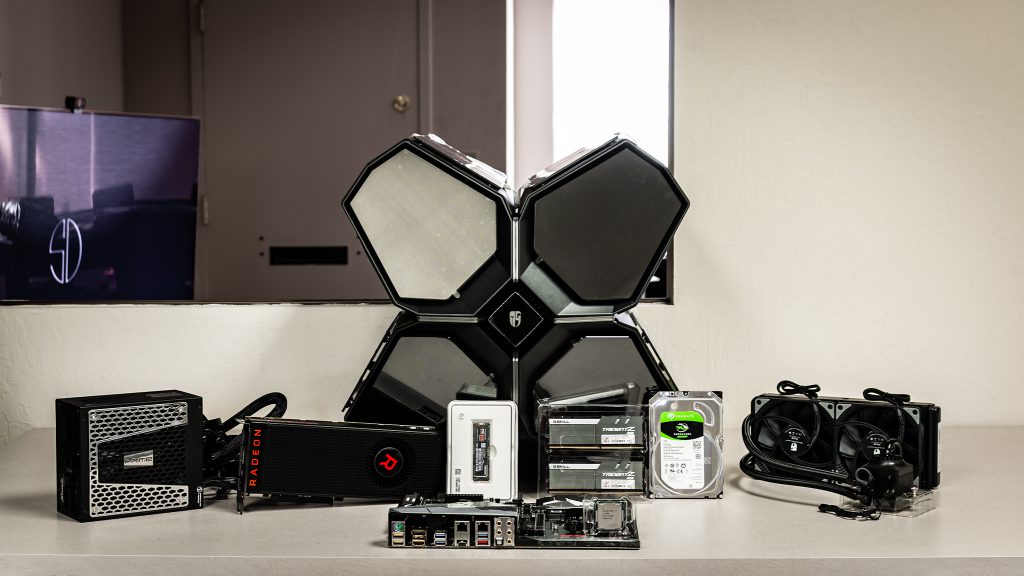 8700K installed

Determined the correct memory sockets and got them ready to be populated.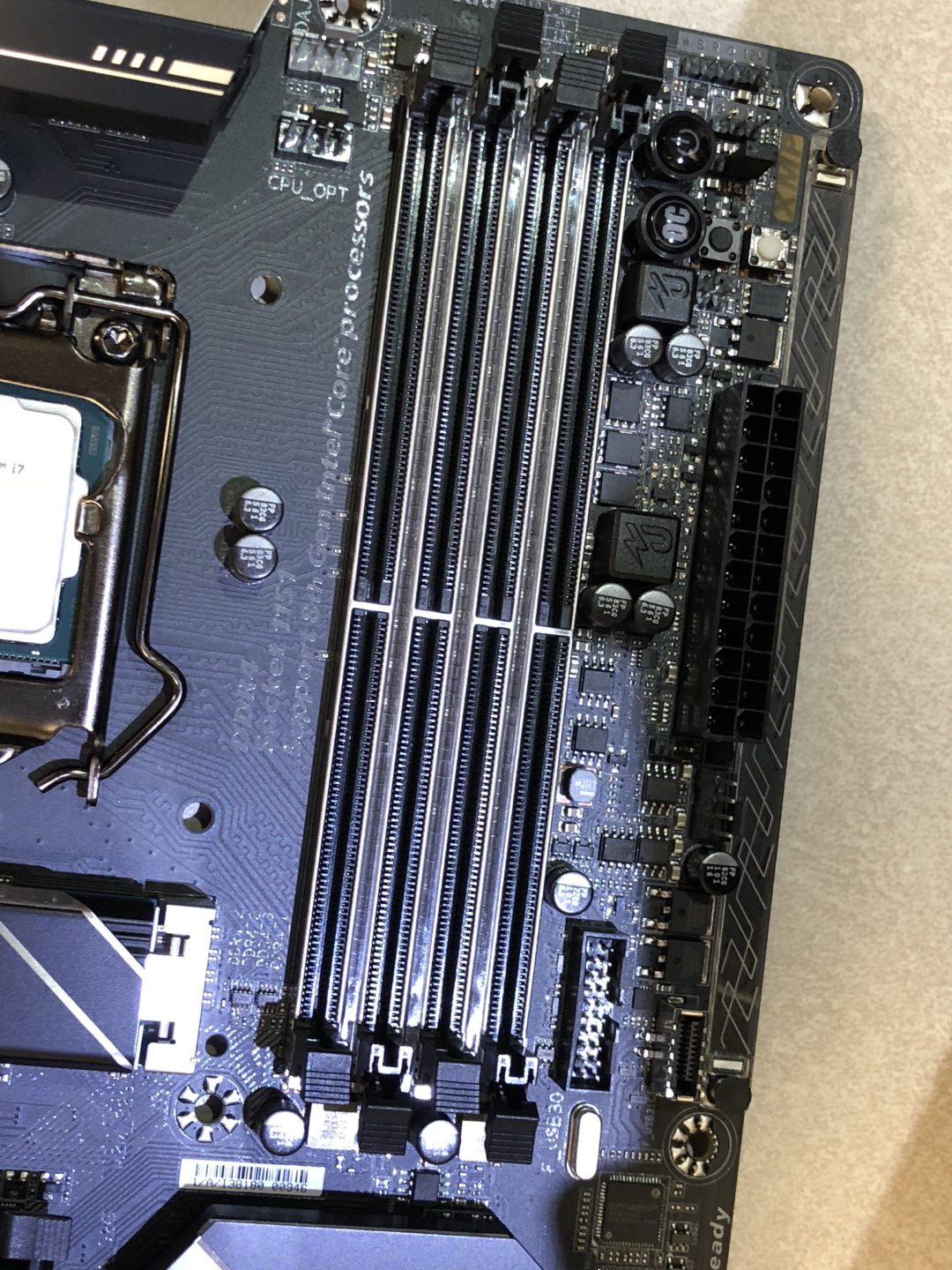 G.Skill RGB memory installed.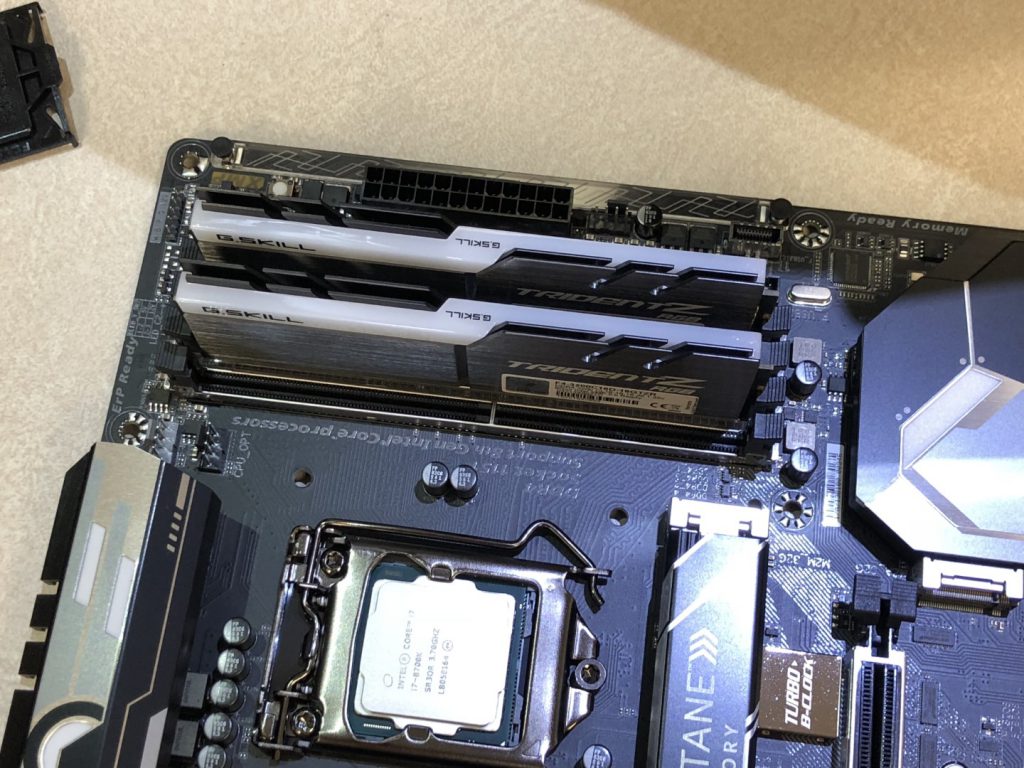 2x 8GB G.Skill RGB memory with 3200 speed, dual-channel, 16ns cache latency. Very nice speed bump to the base 2666 without taking the risk that the CPU-integrated controller can't handle it without adjusting the timings (which we often see with 3333+ memory speeds)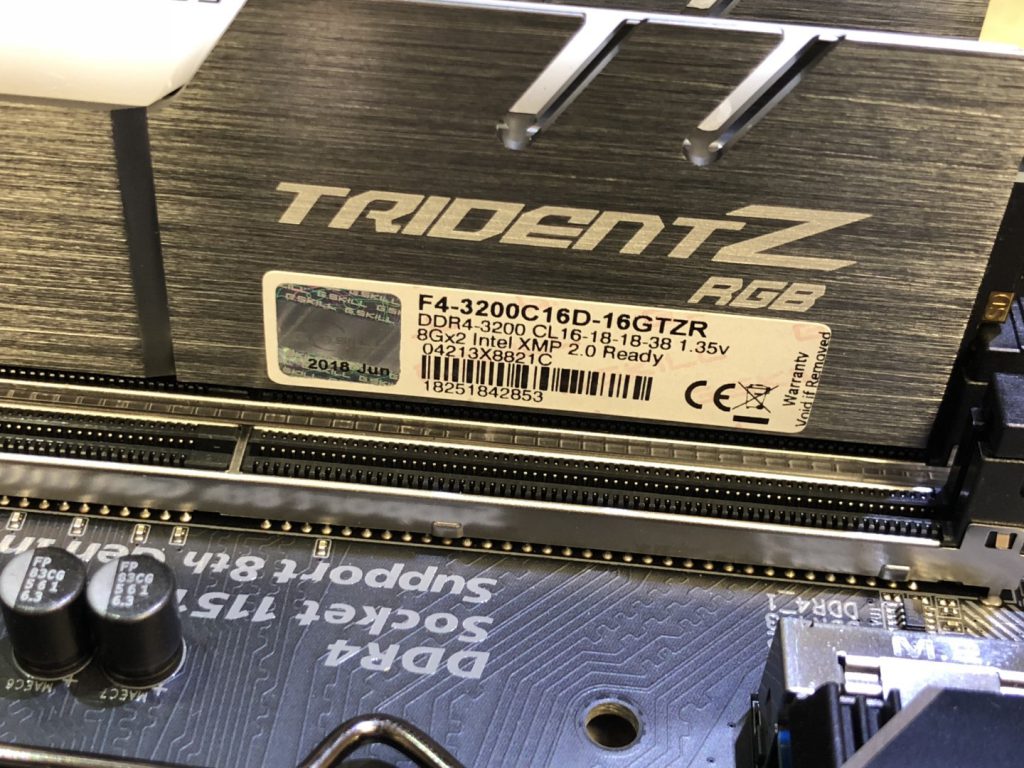 Motherboard pre-installed Optane module which we'll configure to chache the 4 TB Seagate HDD (the 970 EVO sysem drive is faster than Optane so caching that wouldn't make sense)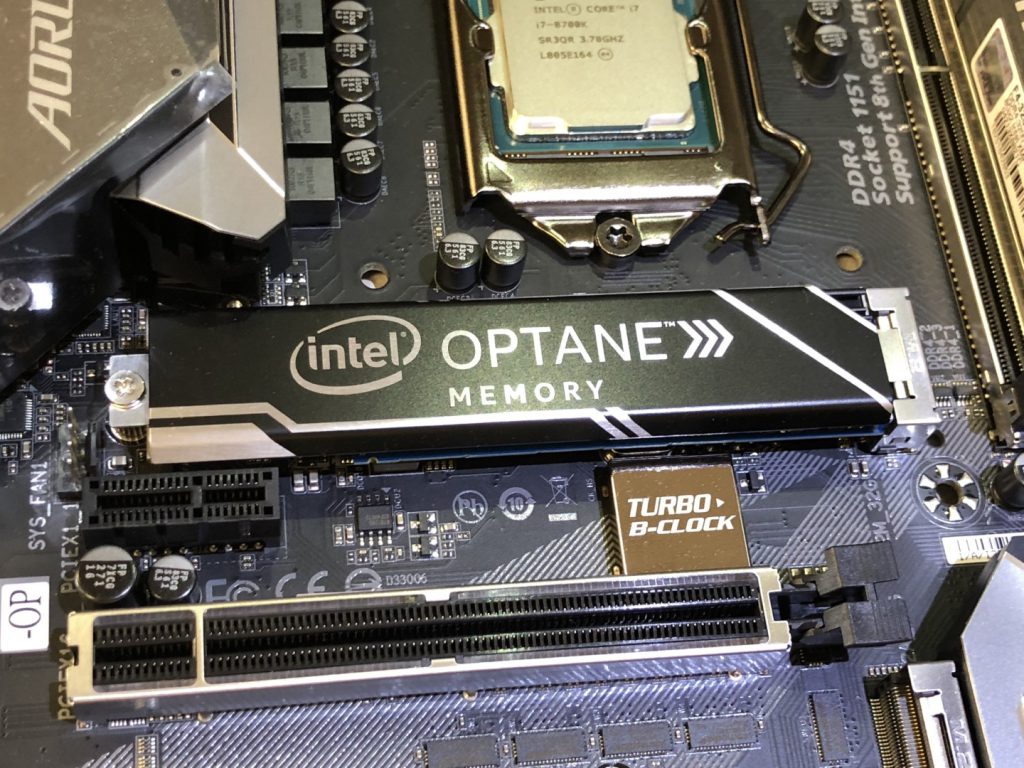 970 EVO NVMe PCIe SSD installed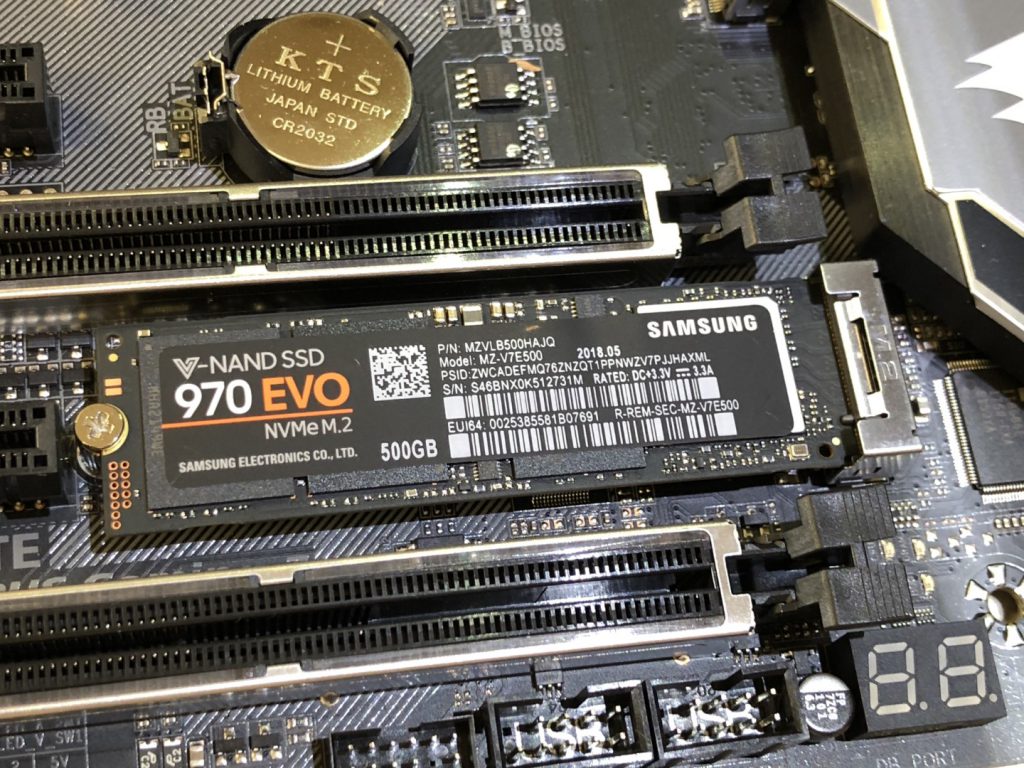 Optane and 970 EVO installed in 2/3 available M.2 slots on the Gigabyte Aorus Gaming 7. We picked the M.2 slot furthest to the bottom so the 970 EVO is not heat-trapped below the graphics card.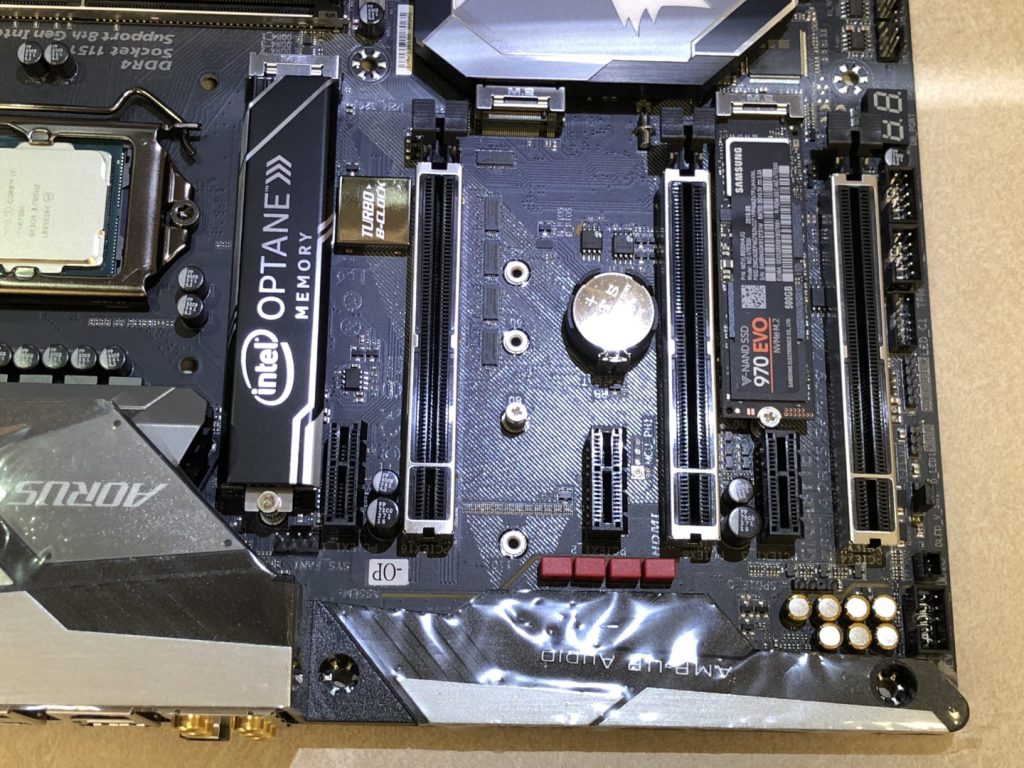 Anti-fingerprint fat cleaning about to start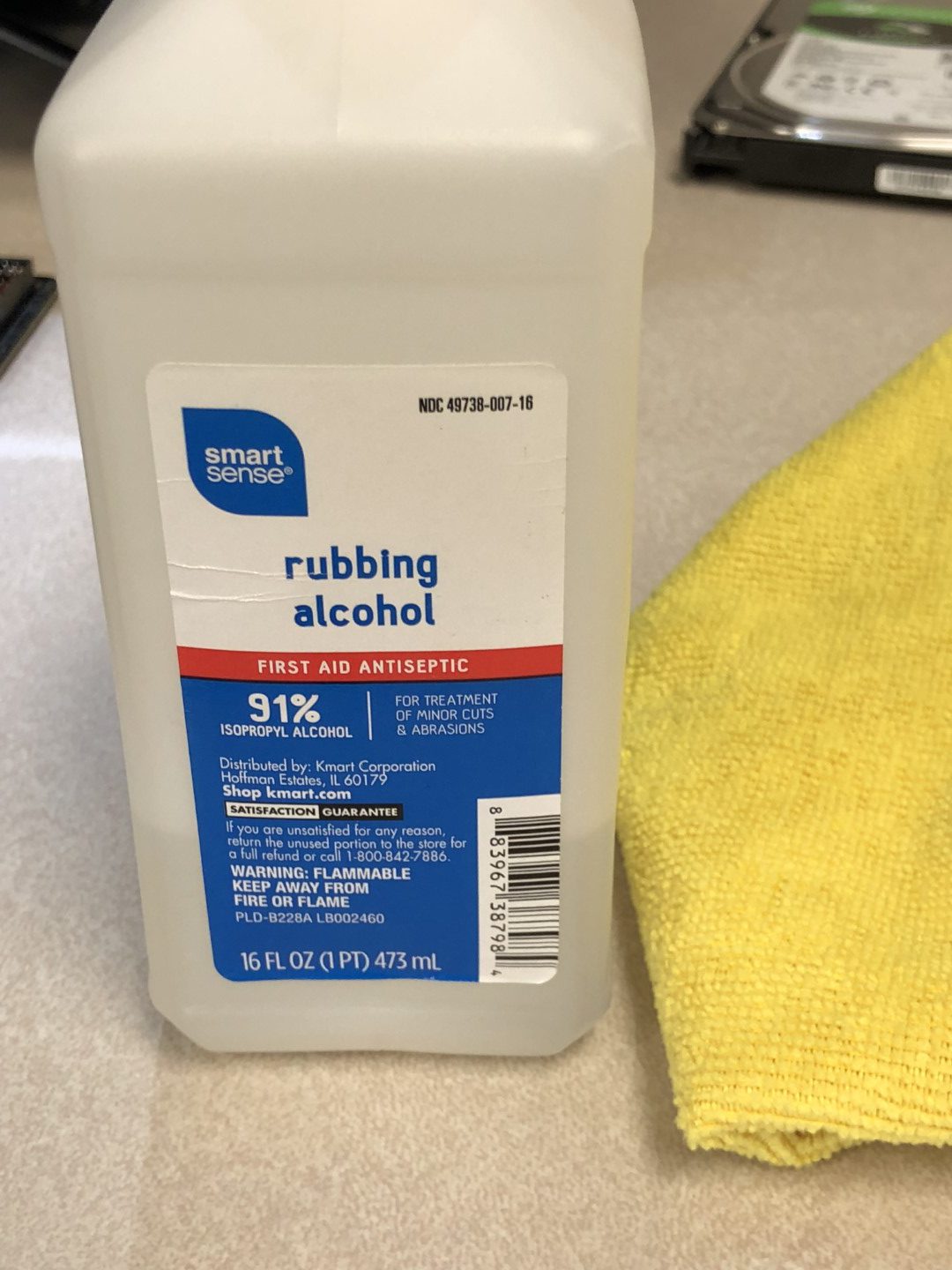 Making sure no dust, dirt, grease or fat is on that CPU before applying the thermal paste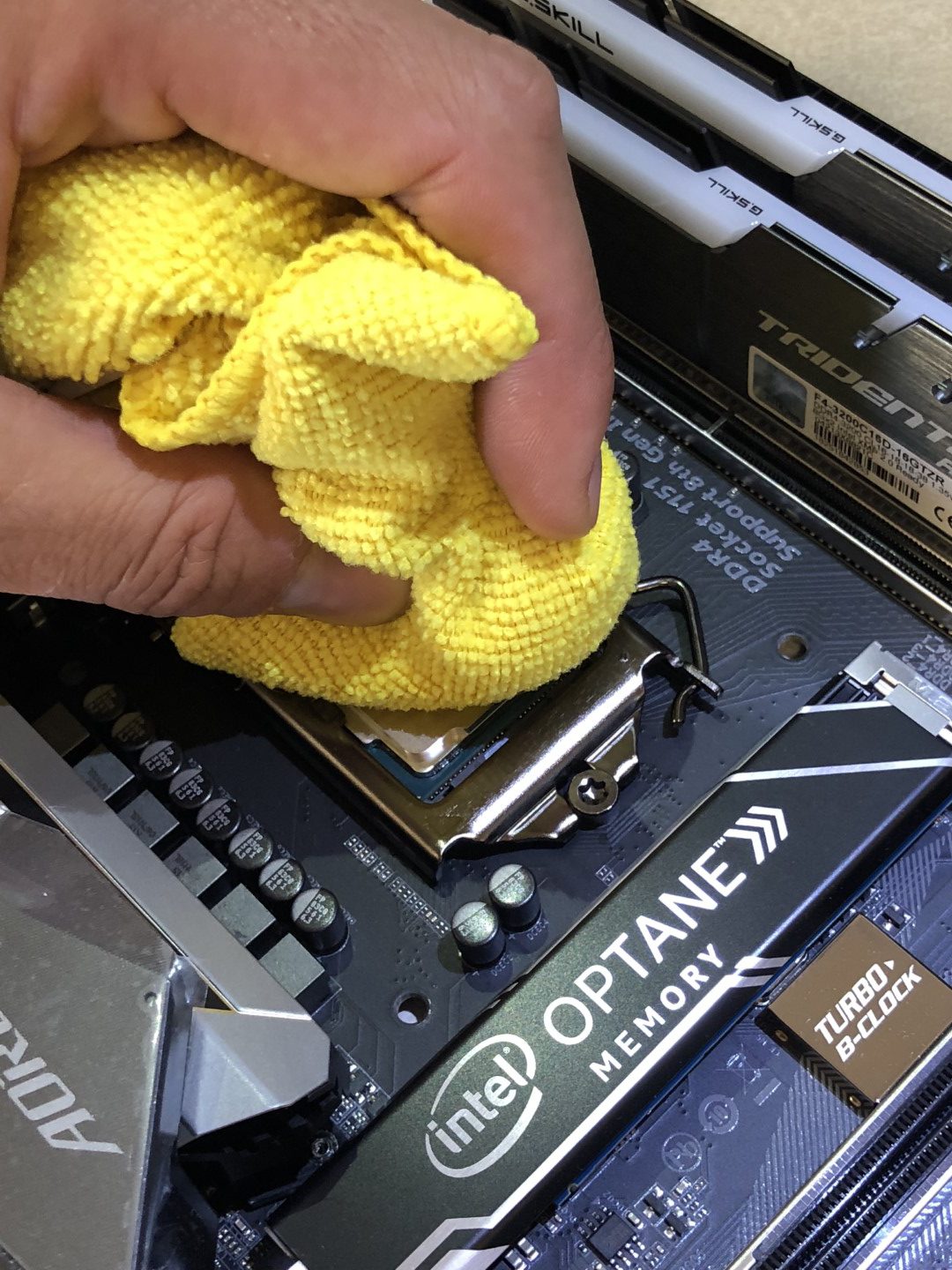 Thermal Grizzly Kryonaut ready for action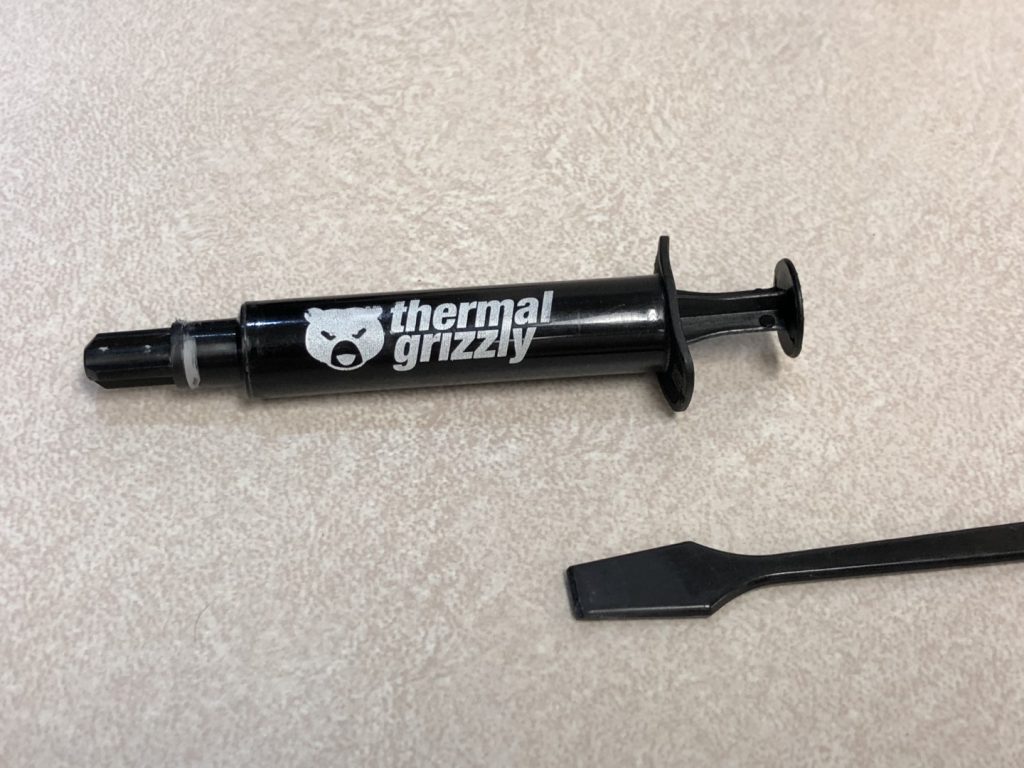 Pea-sized dot of Thermal Grizzly Kryonaut right in the middle. This will distribute evenly and without any air bubbles across the whole CPU-integrated heatsink (IHS) once pressure from mounting the waterblock is applied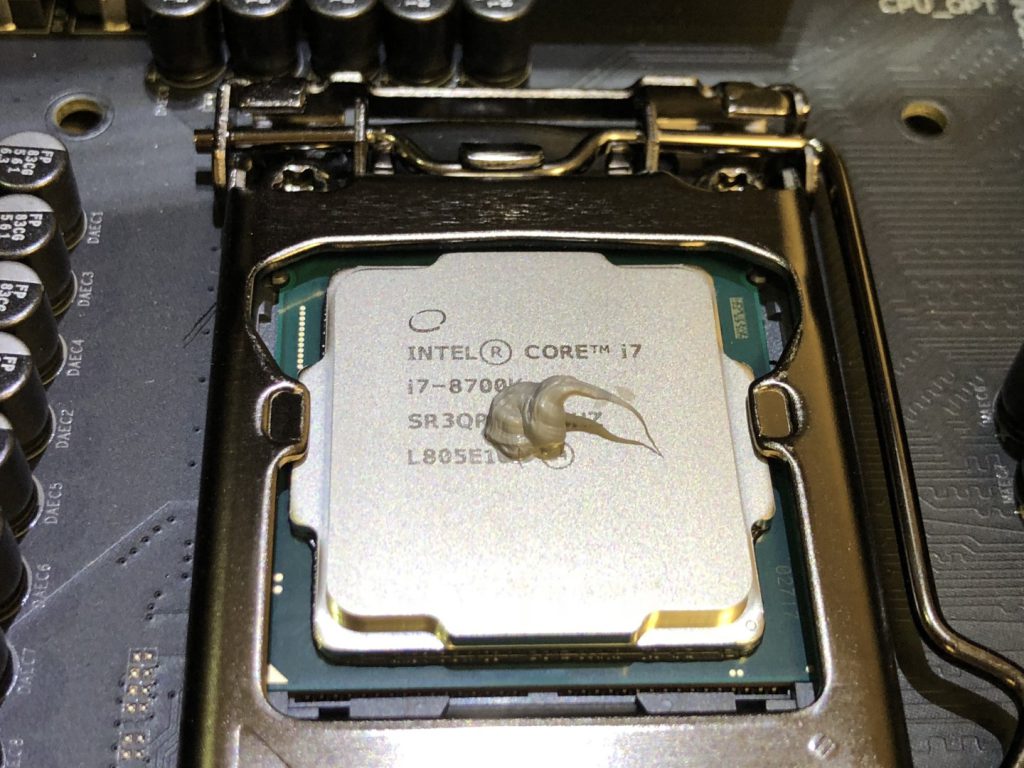 Prepping the Deepcool 240 mm all-in-one (AIO) liquid cooler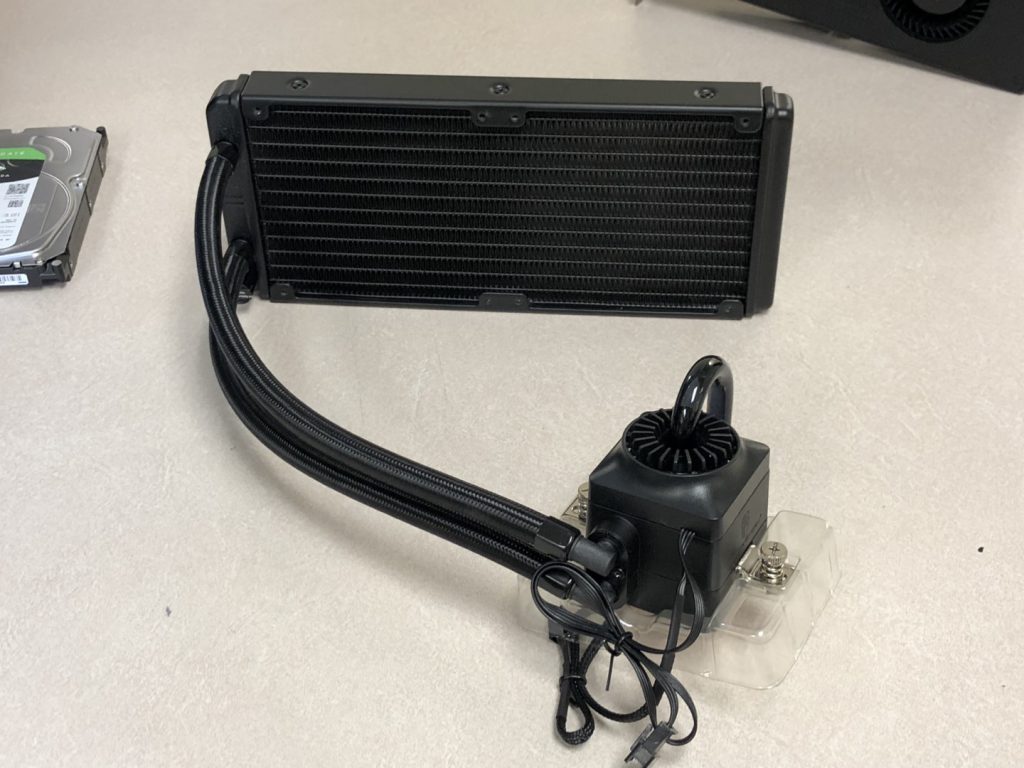 Pre-installed compound about to be removed since we are using the Thermal Grizzly compound that performs better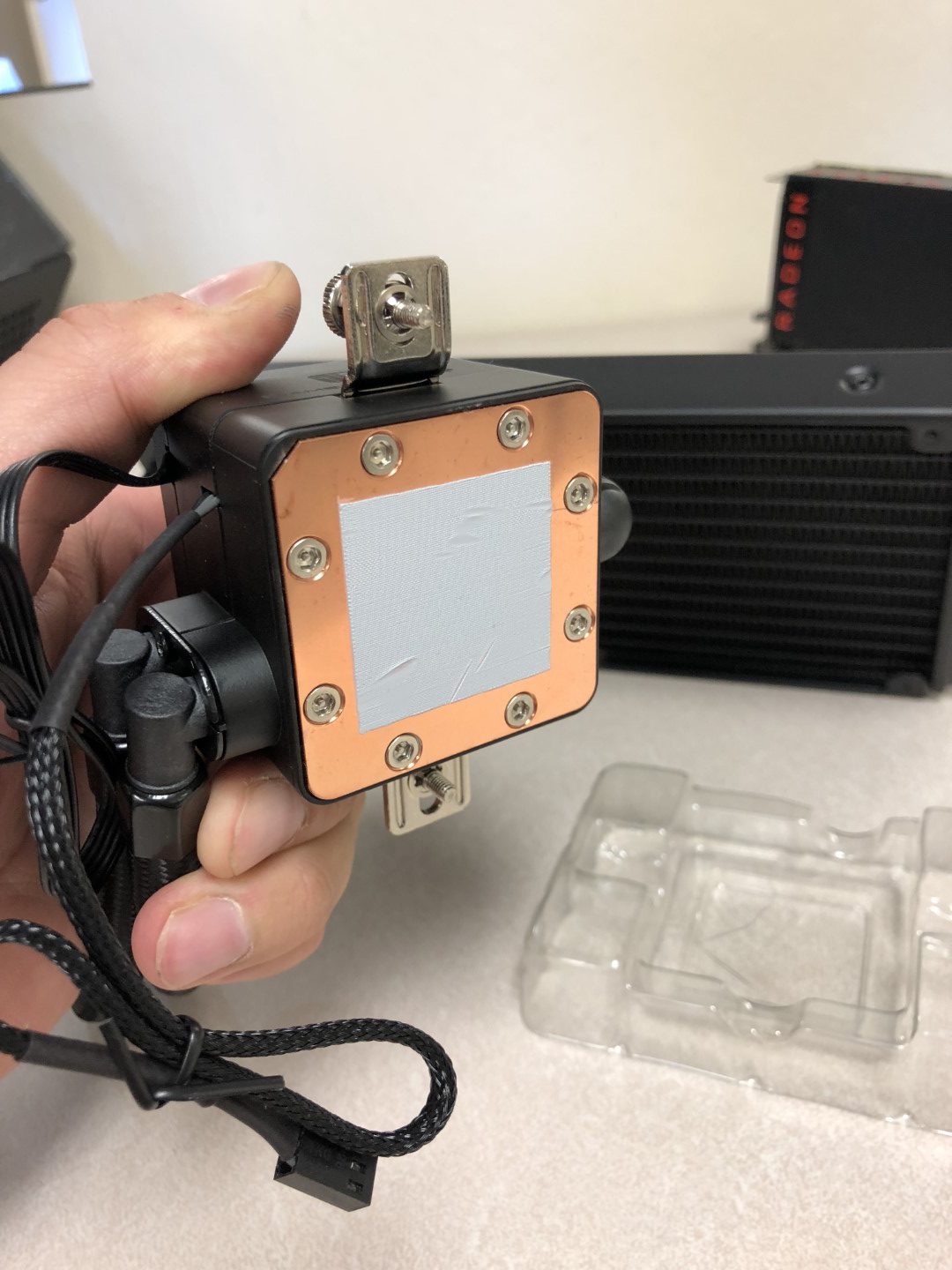 Deepcool waterblock cleaned from the original compound and ready to be installed.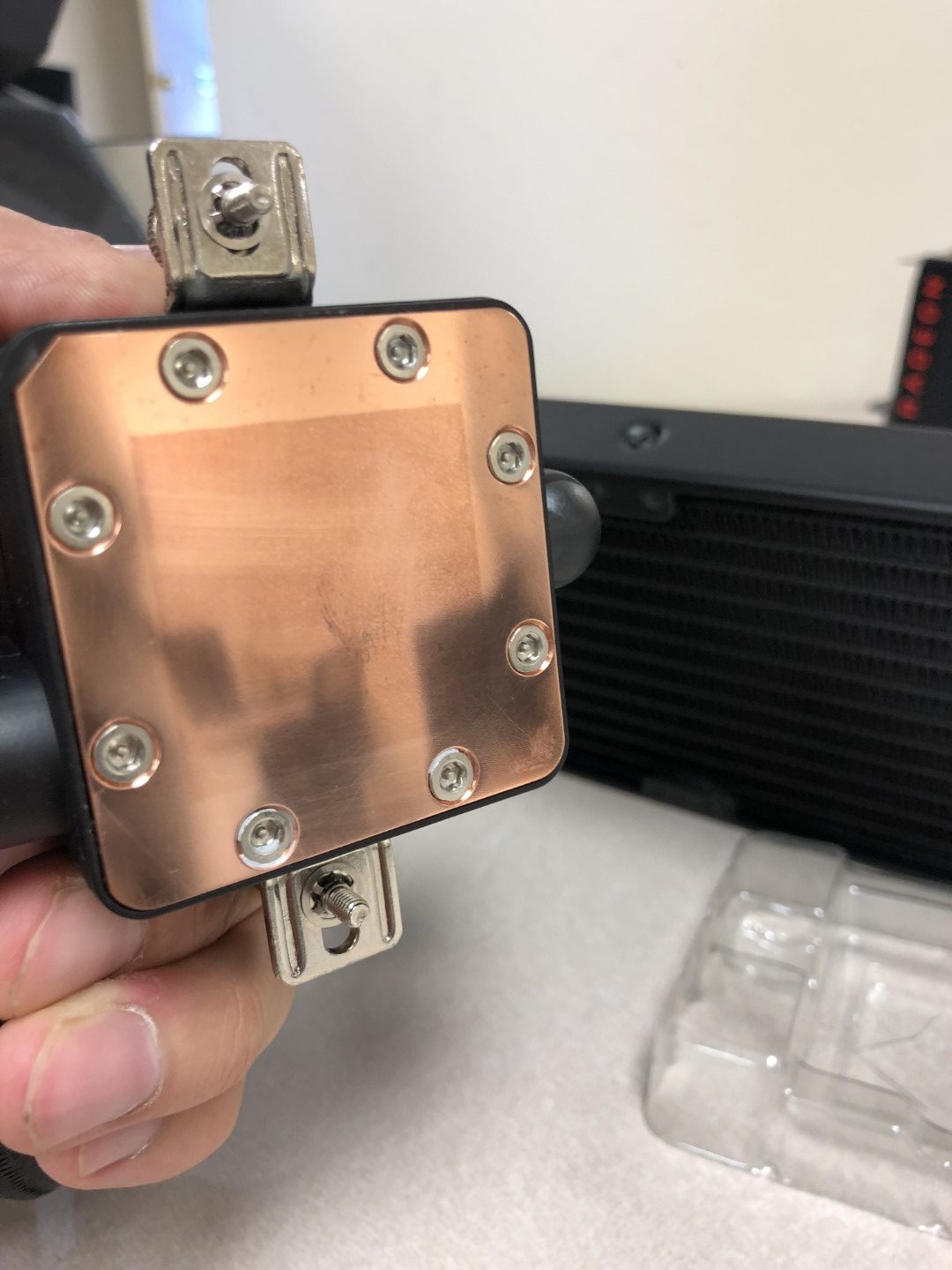 Panels taken off. Ready for the final assembly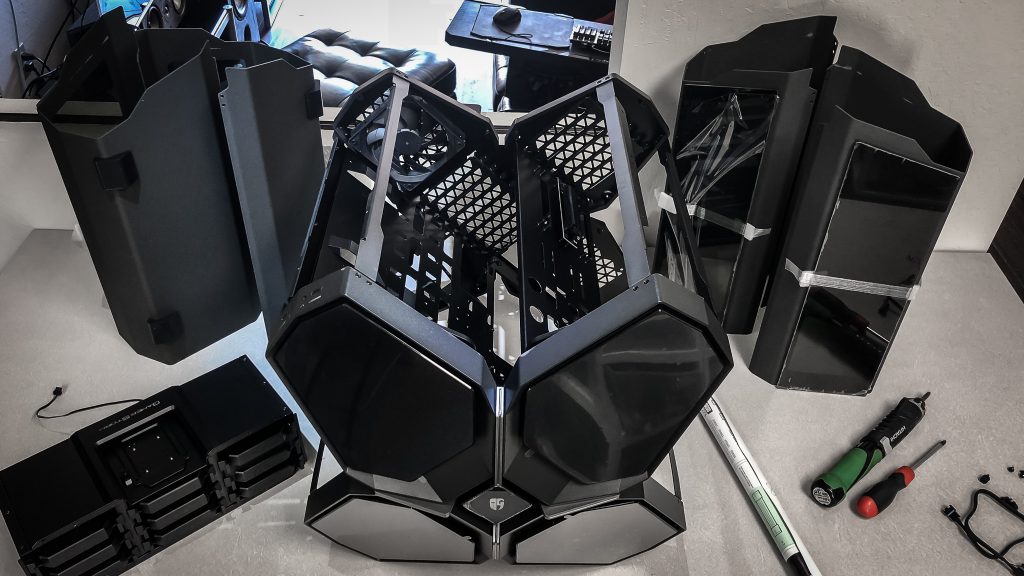 Seasonic PRIME 1000W Titanium PSU installed upside down so the chrome grill is visible through the panel window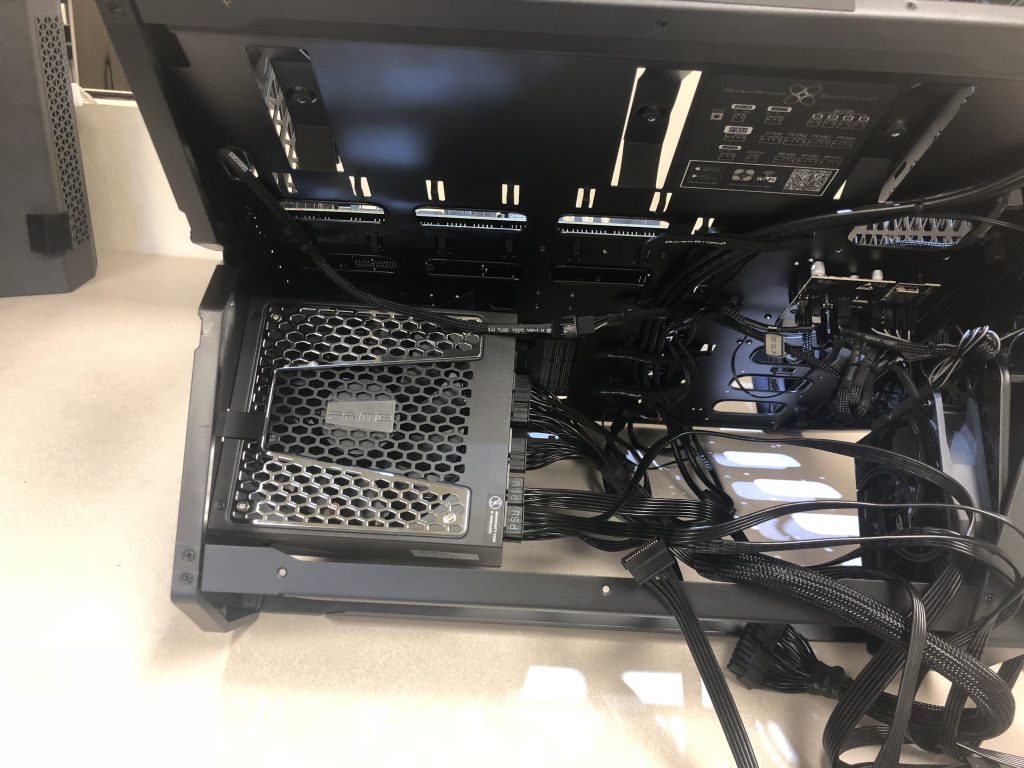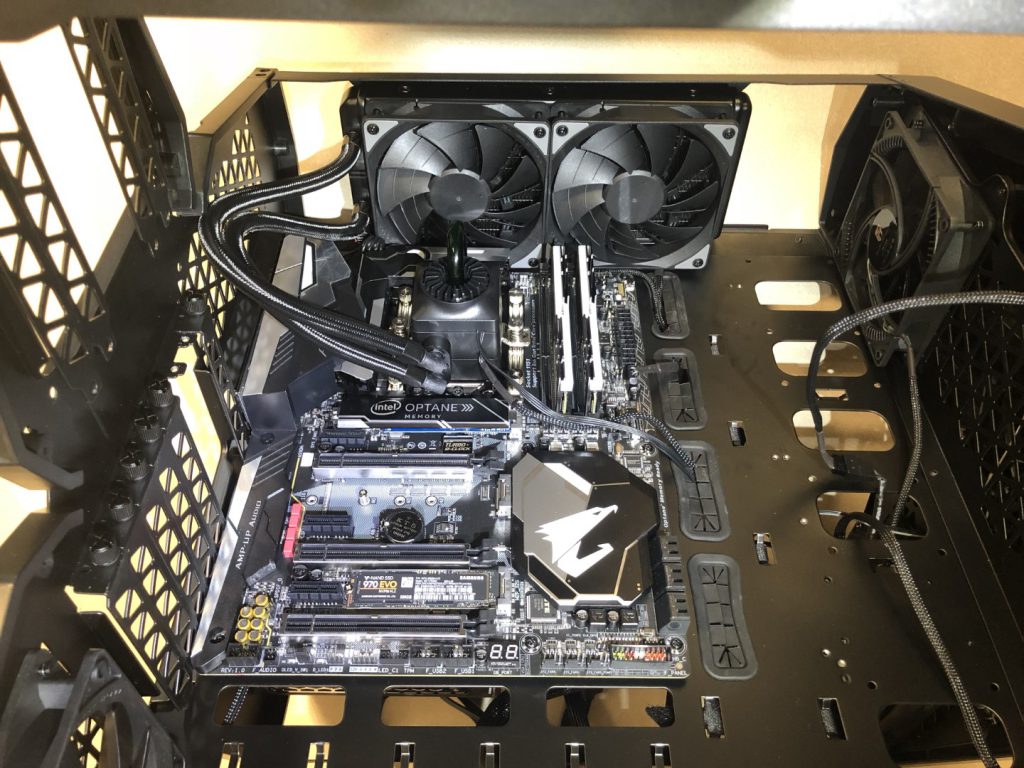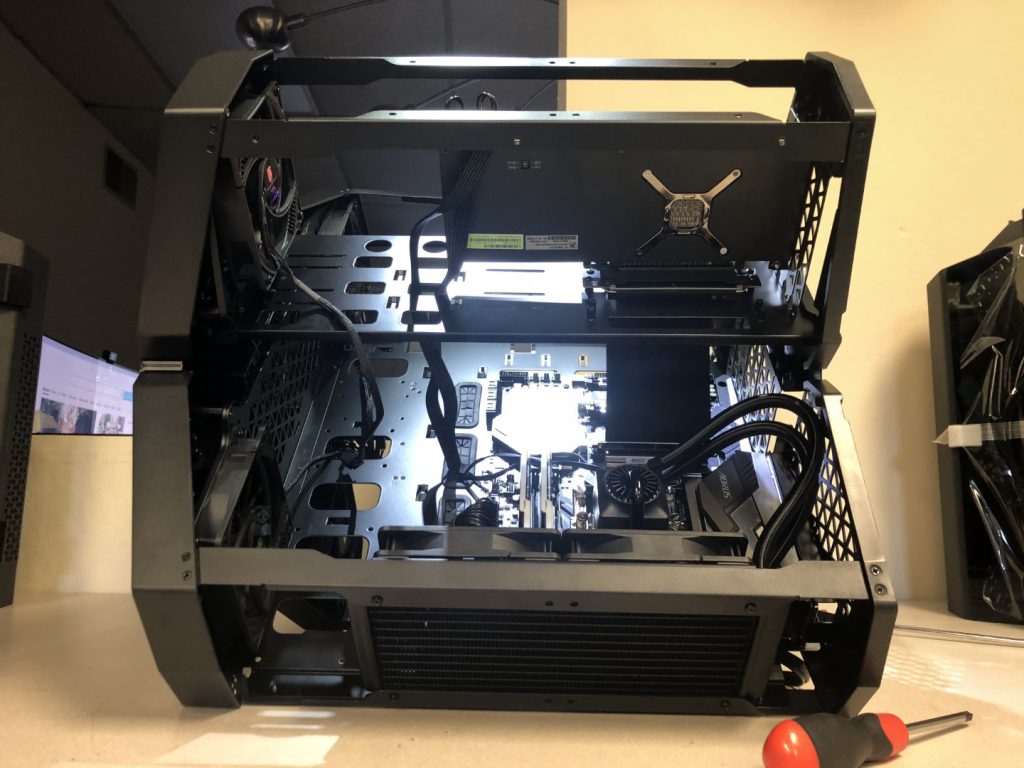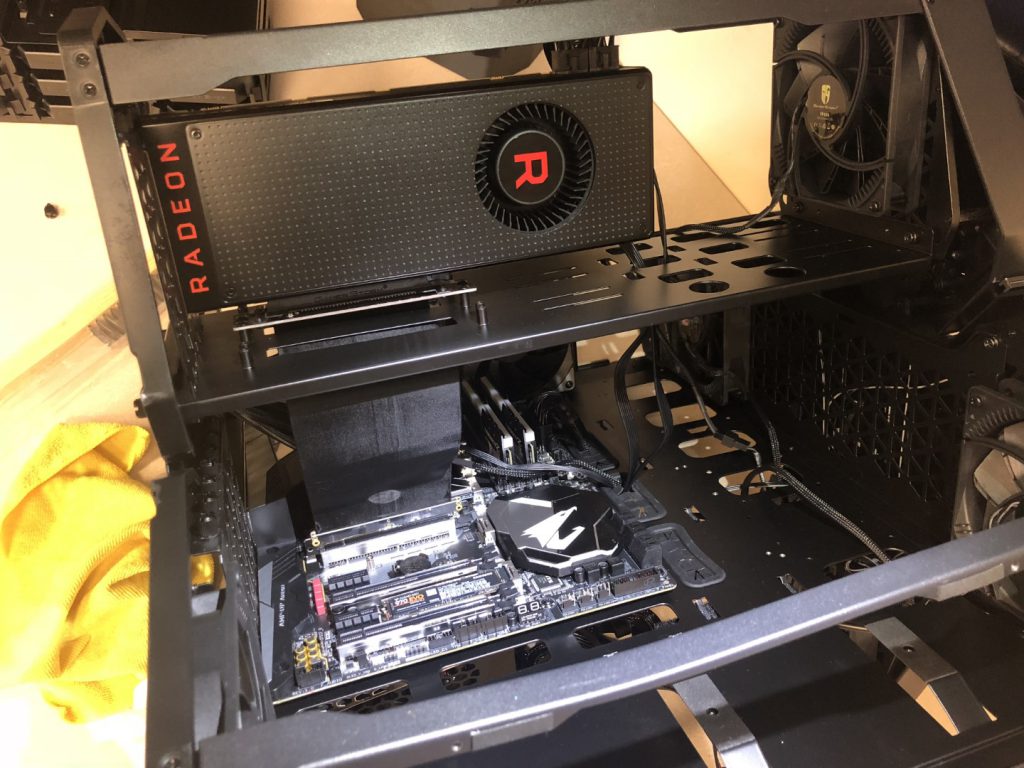 Panels taken off. Almost done!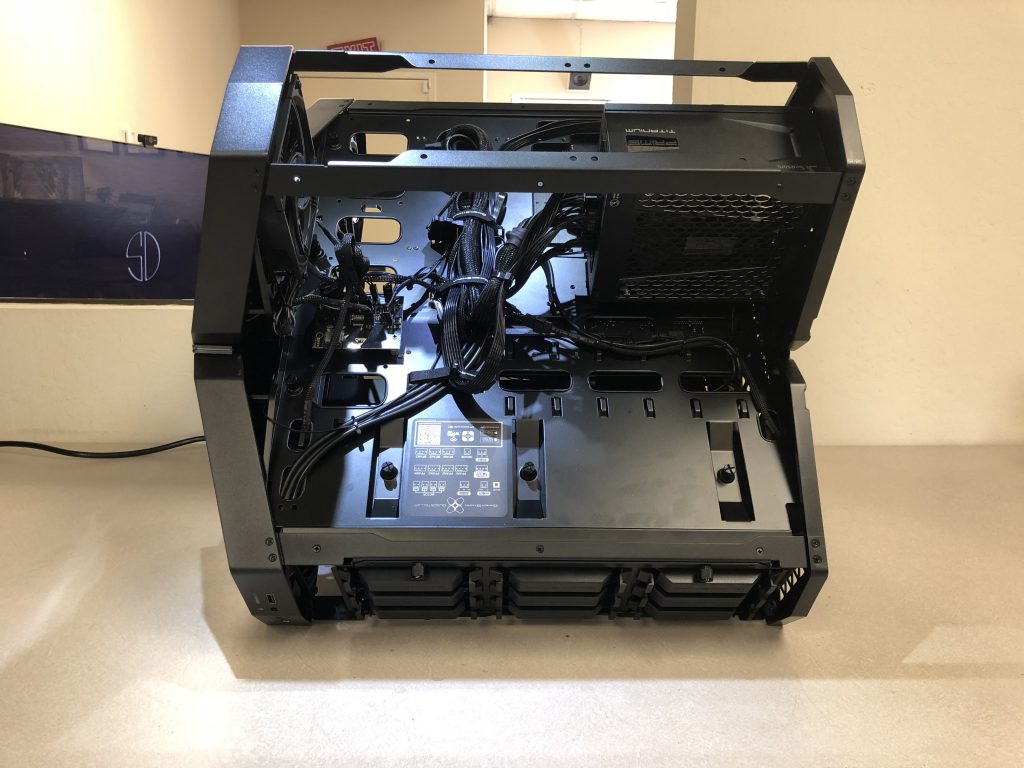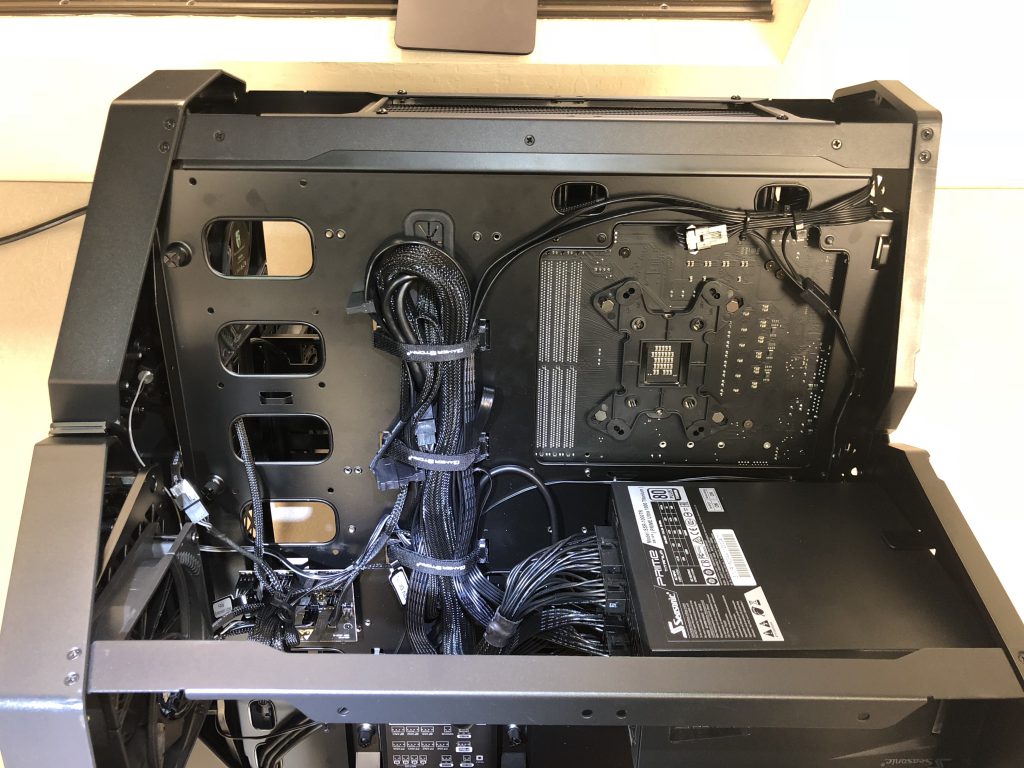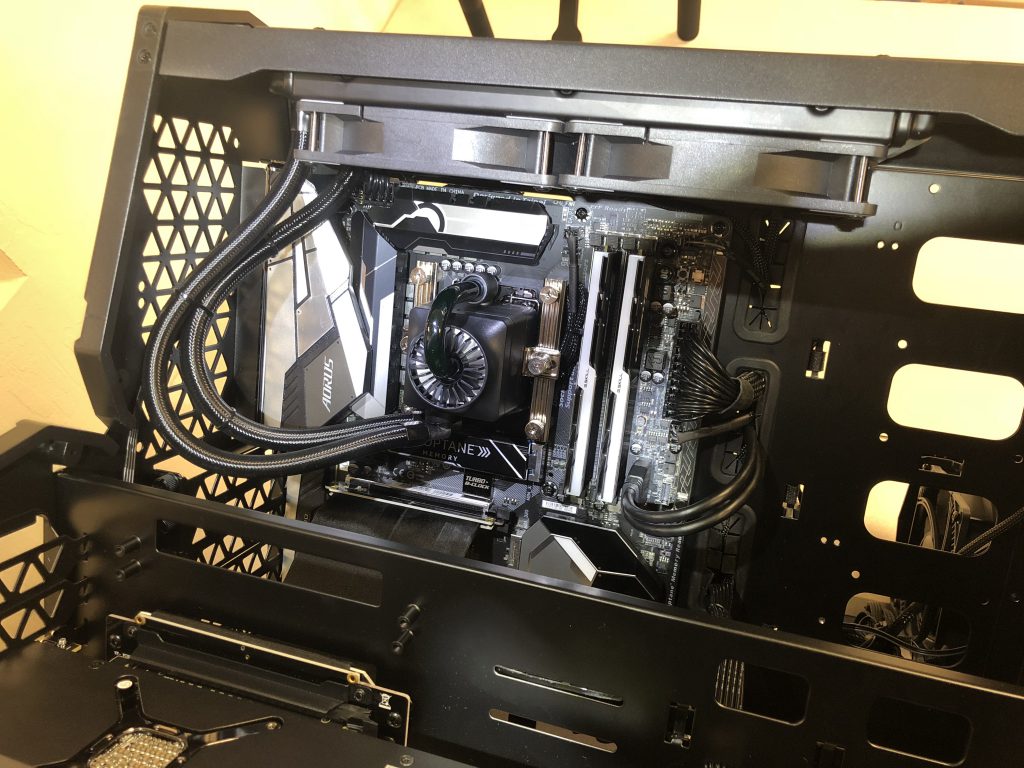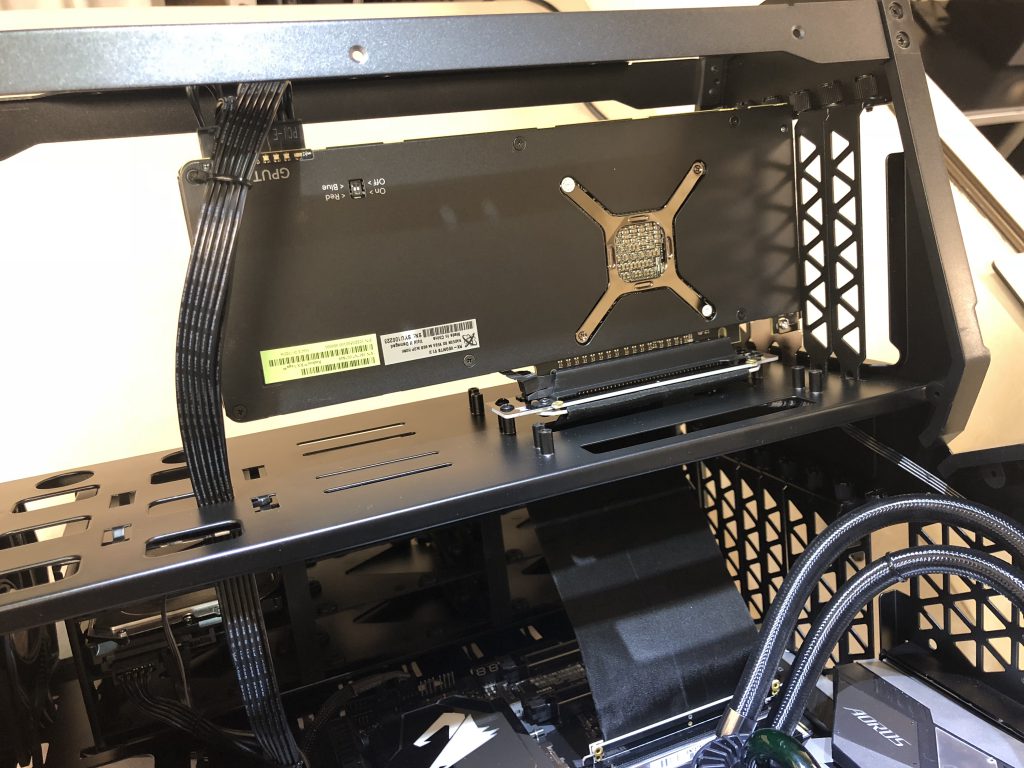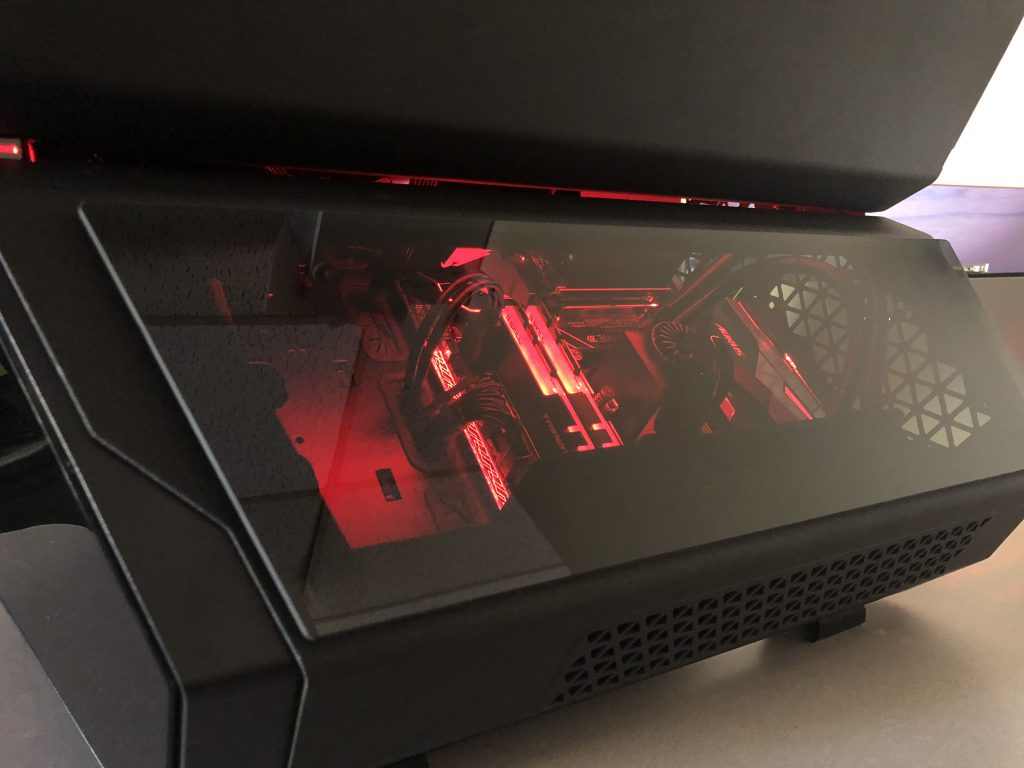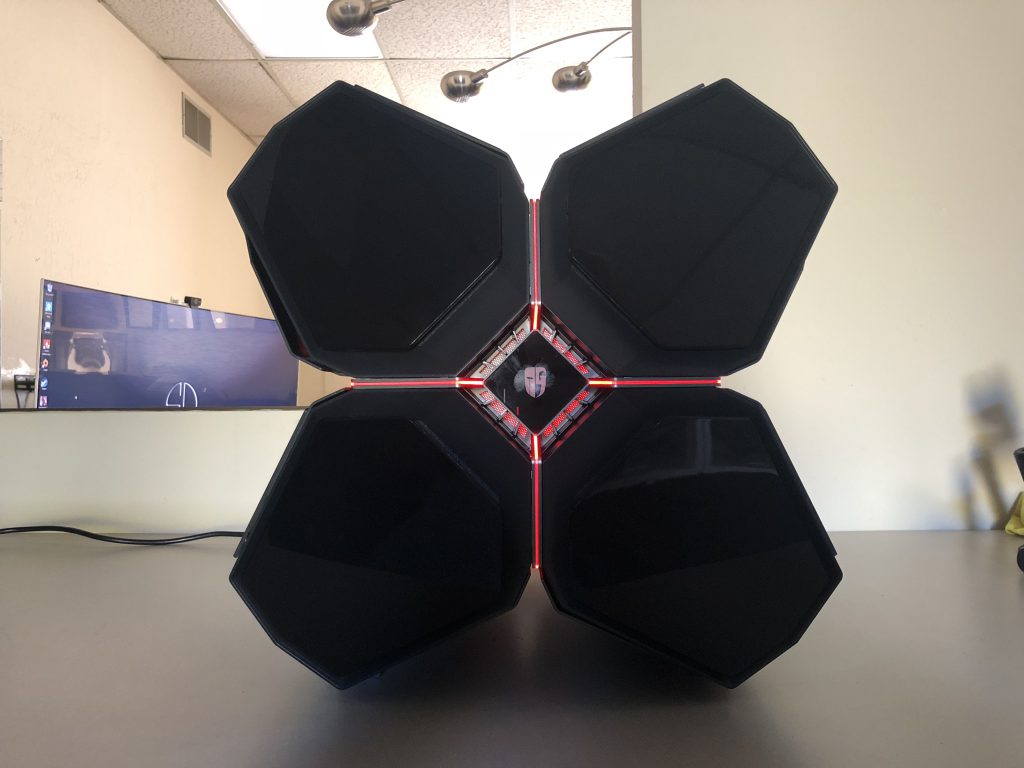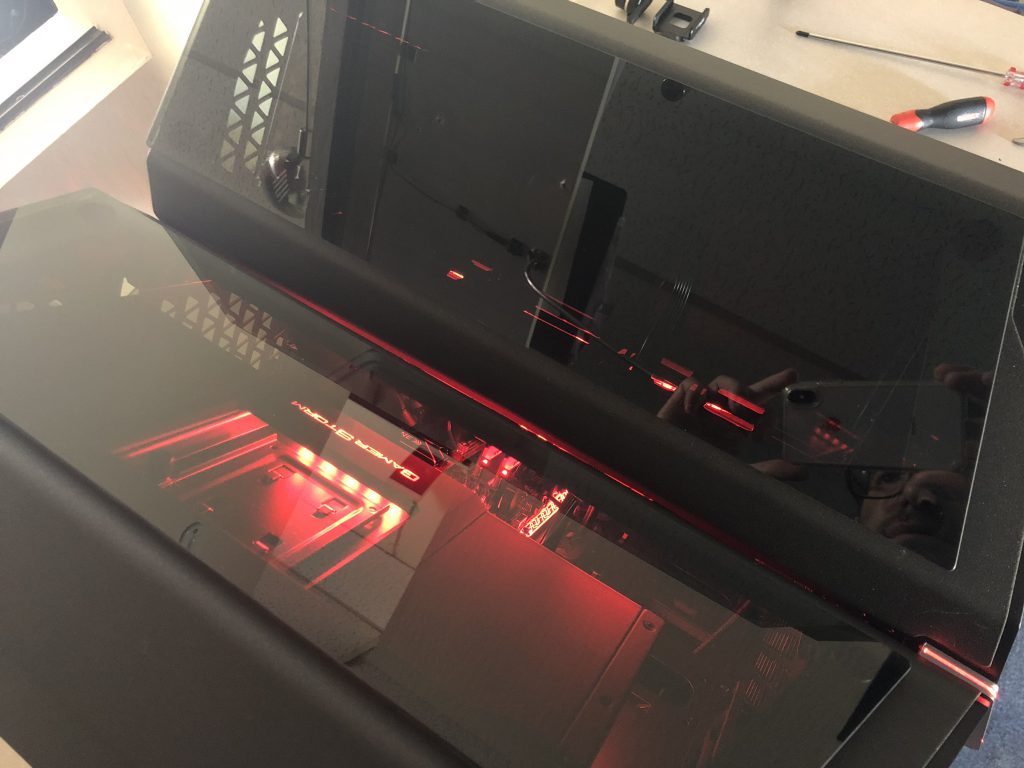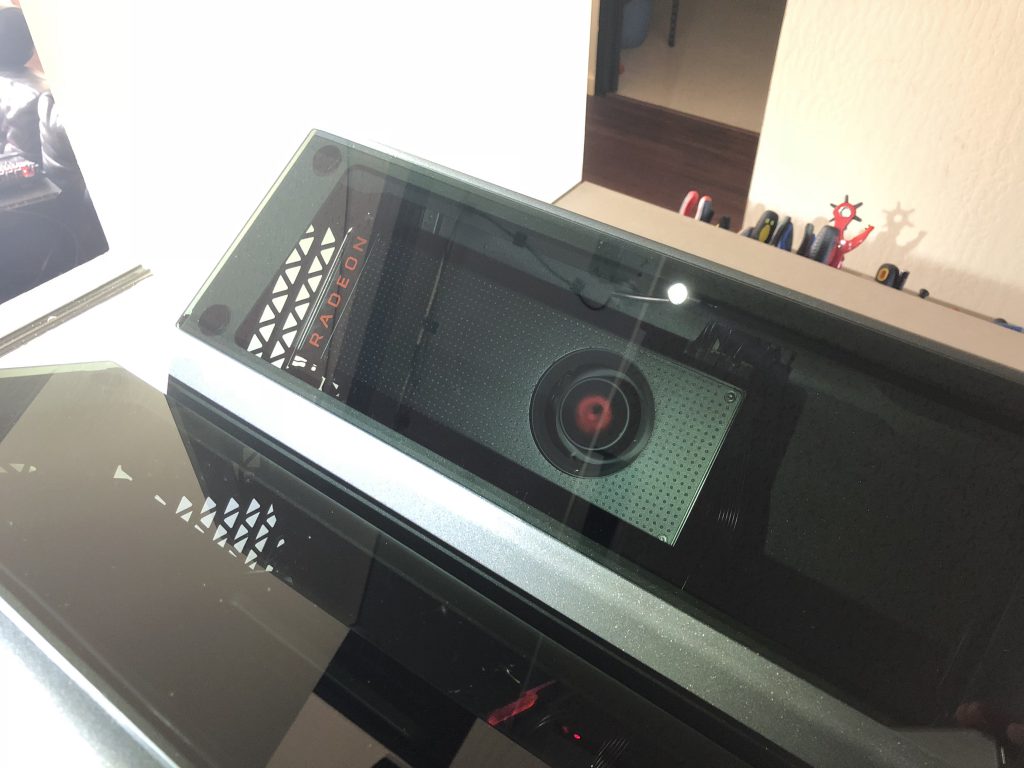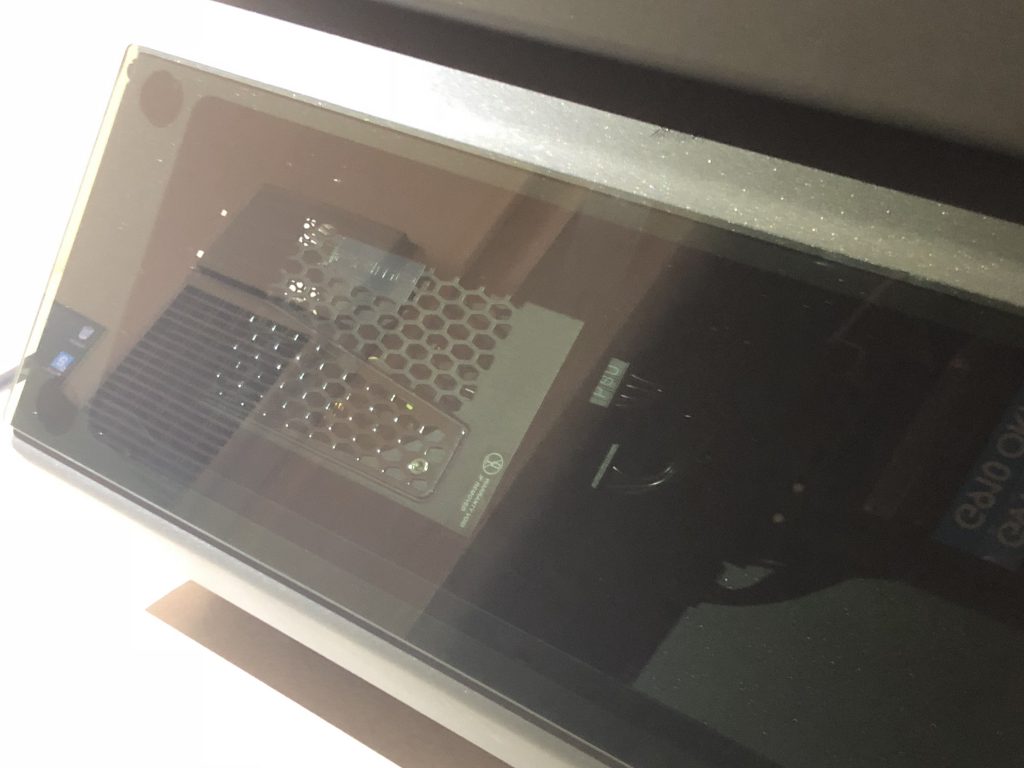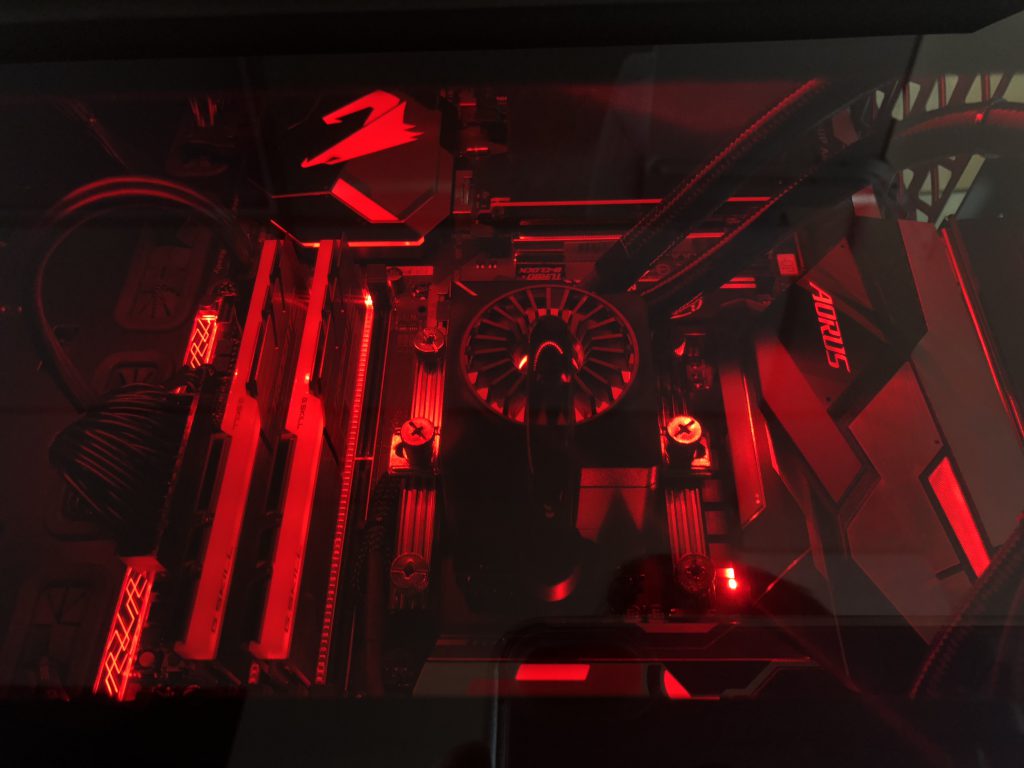 UPDATE: The giveaway has ended. Congrats to the Winner Fred Klein!
Didn't win and still want the same system? Click HERE to configure one of our Gaming Desktop or Living Room PCs starting at US$649. We ship worldwide.