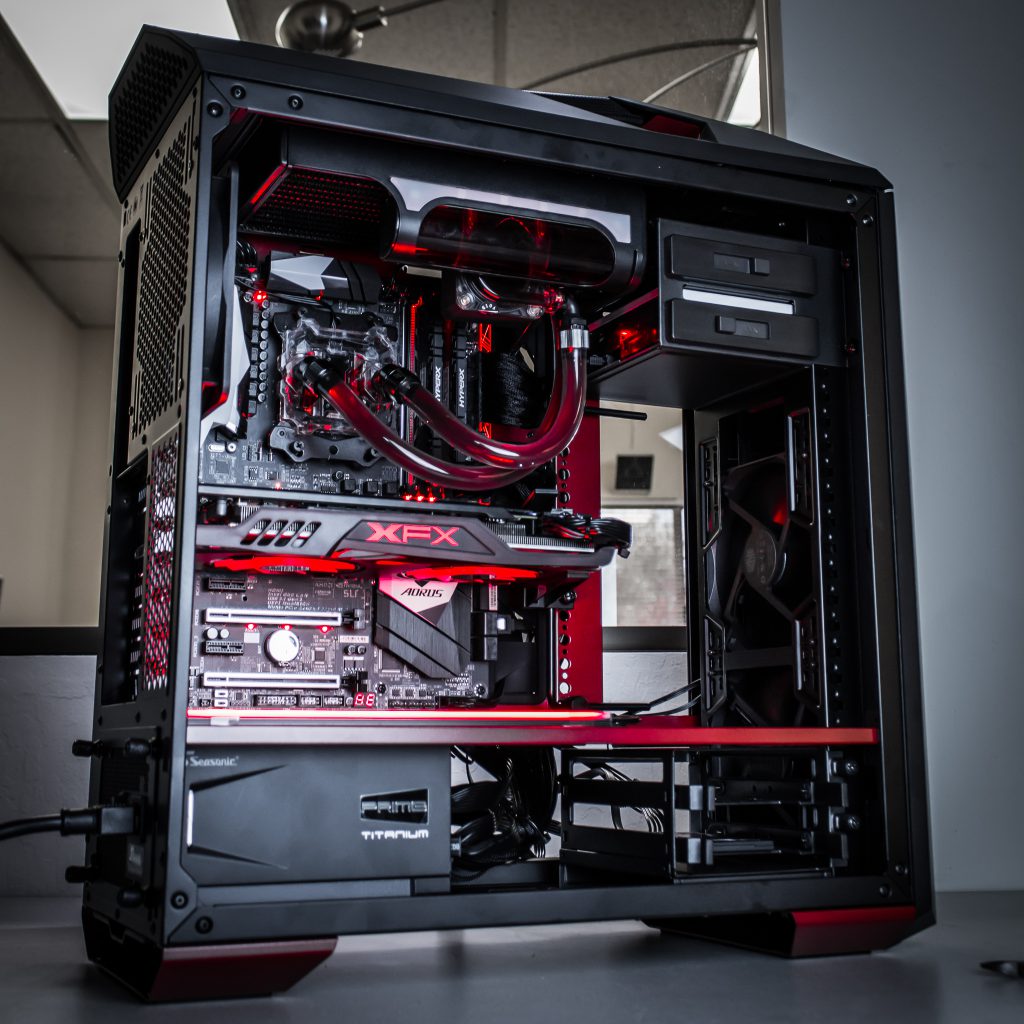 Congrats to Mark, Trpimir, and Diomaris for winning the ASCENSION giveaway! We are glad we were able to assemble these massive BEASTS for you all. Keep scrolling for the complete ASCENSION build log!

Components
Chassis: MasterCase Maker 5t Tempered Glass/Steel Gaming ATX Mid Tower Computer Case by Cooler Master
CPU: AMD Ryzen 7 1800X 8-Core 3.6 GHz (4.0 GHz Turbo) Socket AM4 95W
CPU Cooling: Swiftech H220-X2 Prestige Liquid CPU Cooler w/ Red ALED lighting
GPU: XFX Radeon RX 580 GTR-S Black Edition Crimson 8GB 256-Bit GDDR5
GPU Cooling: XFX Hard Swap 2x 90mm Red LED Fan Kit
Motherboard: GIGABYTE AORUS GA-AX370-Gaming 5 (rev. 1.0) AM4 AMD X370 RGB FUSION SMART FAN 5 HDMI M.2 U.2 USB 3.1 Gen 2 Type-C and Type-A ATX Dual Channel Non-ECC Unbuffered DDR4 Gaming Motherboard
Memory: Kingston HyperX Predator Black 16GB DDR4 3200MHz CL16 XMP DIMM XMP RAM
Storage Drive: HyperX Savage 2.5″ 480GB SATA III Internal Solid State Drive (SSD)
Optical Drive: LG 12X Internal Blu-ray Combo Drive, BD, 3D Playback DVD+RW Combo Drive
Power Supply: Seasonic Flagship PRIME 850W TITANIUM Active PFC 80 PLUS ATX12V 135mm Fluid Dynamic Bearing Fan Super Quiet Power Supply
Software
OS: Windows 10 Pro 64-bit Edition
Blu-ray Software: Cyberlink PowerDVD 17 Ultra Blu-ray Disc Playback Software
Gear
Keyboard: Logitech G 810 Orion Spectrum RGB Mechanical Gaming Keyboard
Mouse: Logitech G900 Chaos Spectrum Professional Grade Wired/Wireless
Mouse pad: Logitech G640 Large Cloth Gaming Mouse Pad
Headset: Logitech G933 Artemis Spectrum Wireless 7.1 Surround Gaming Headset
VR: HTC VIVE Virtual Reality System provided by Escalation Studios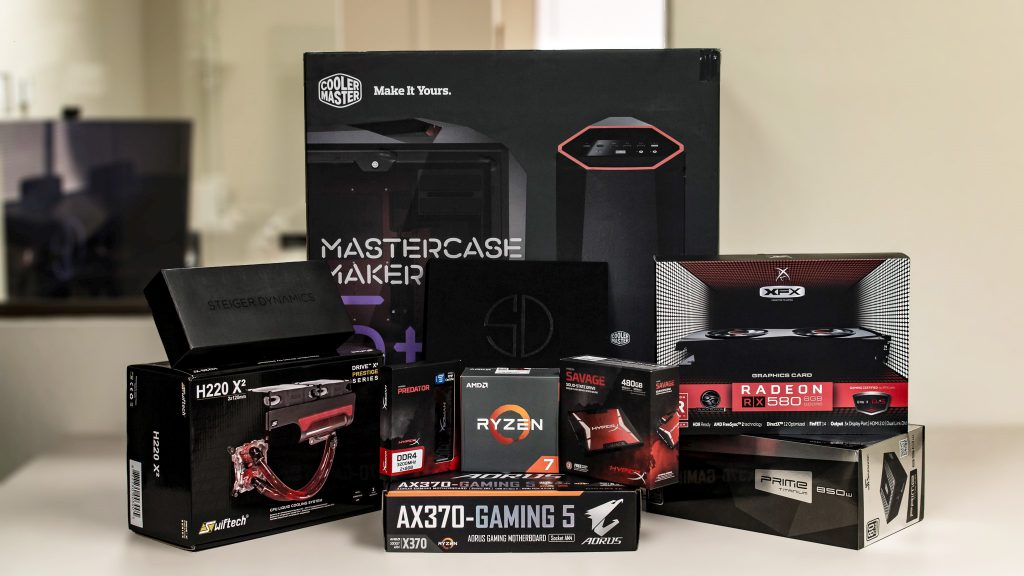 Our build log for the ASCENSION giveaway has officially begun!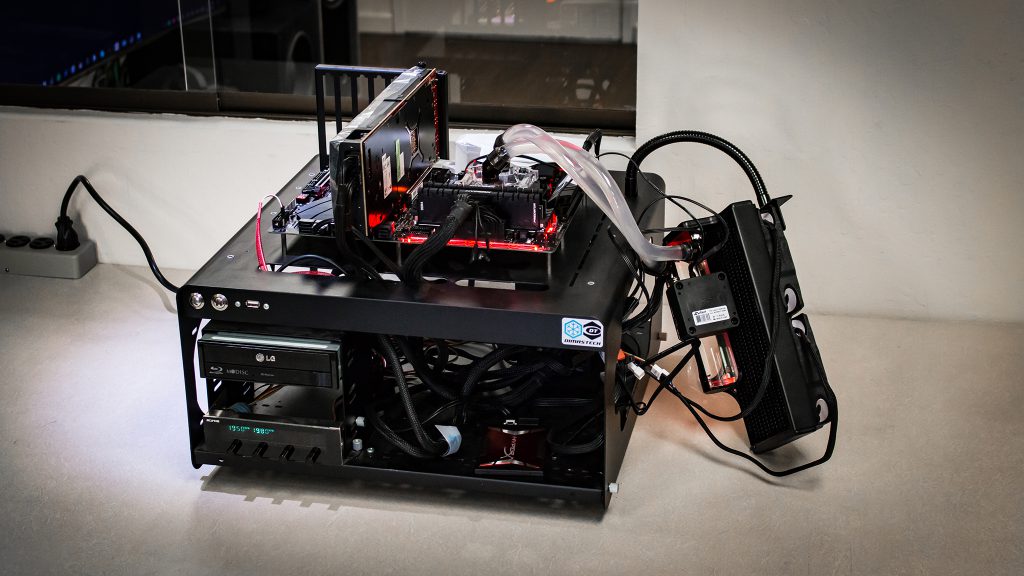 Doing some initial bench testing of the ASCENSION giveaway core components before they make it into their proper housing.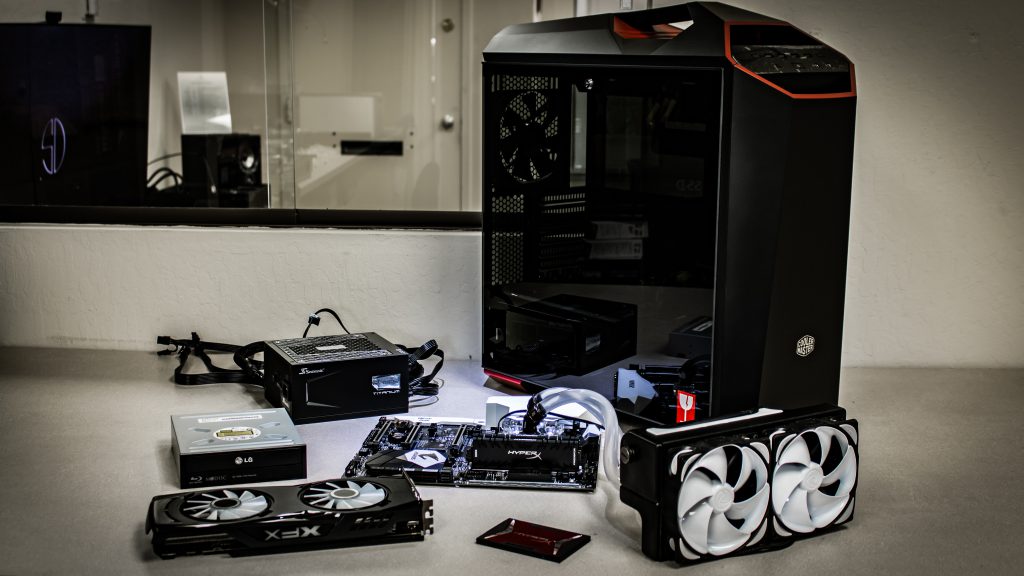 We had a lot of fun unboxing and testing and are now ready to start the assembly.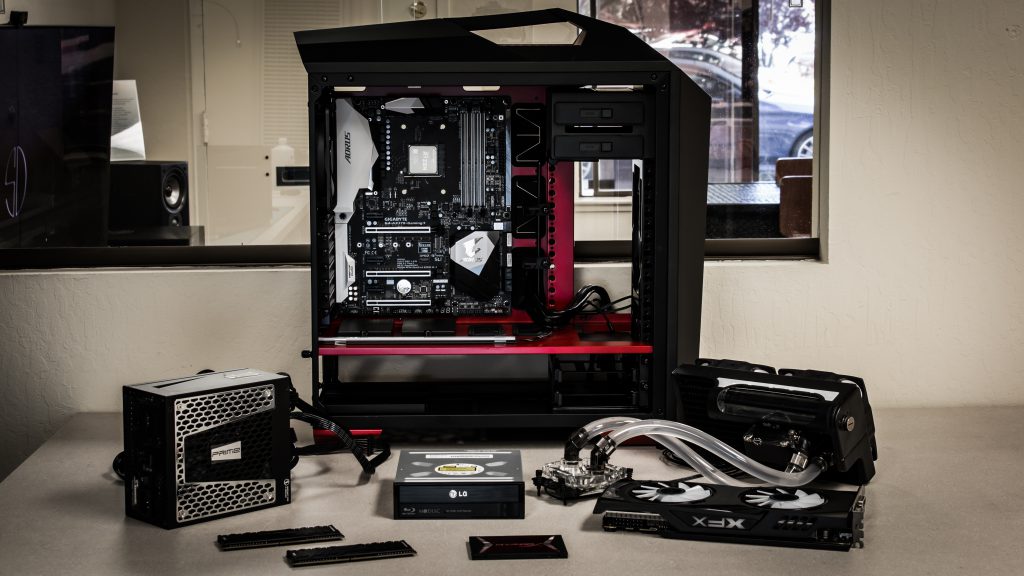 AORUS motherboard and RYZEN CPU are installed. The rest of the components are prepped, unboxed, and ready.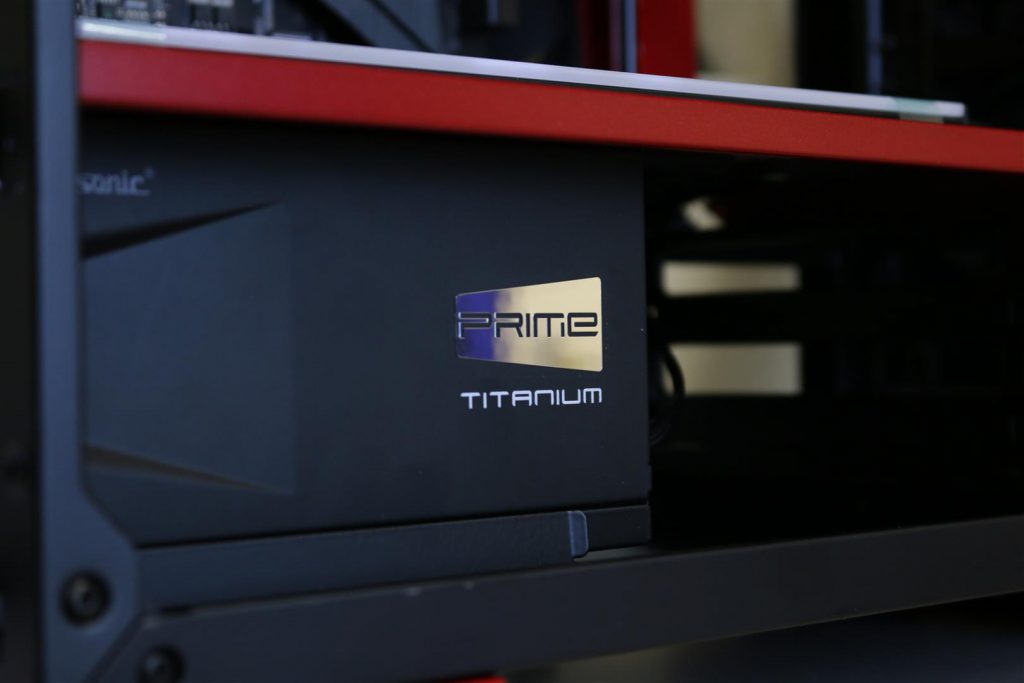 Seasonic PRIME Titanium PSU installed (side view)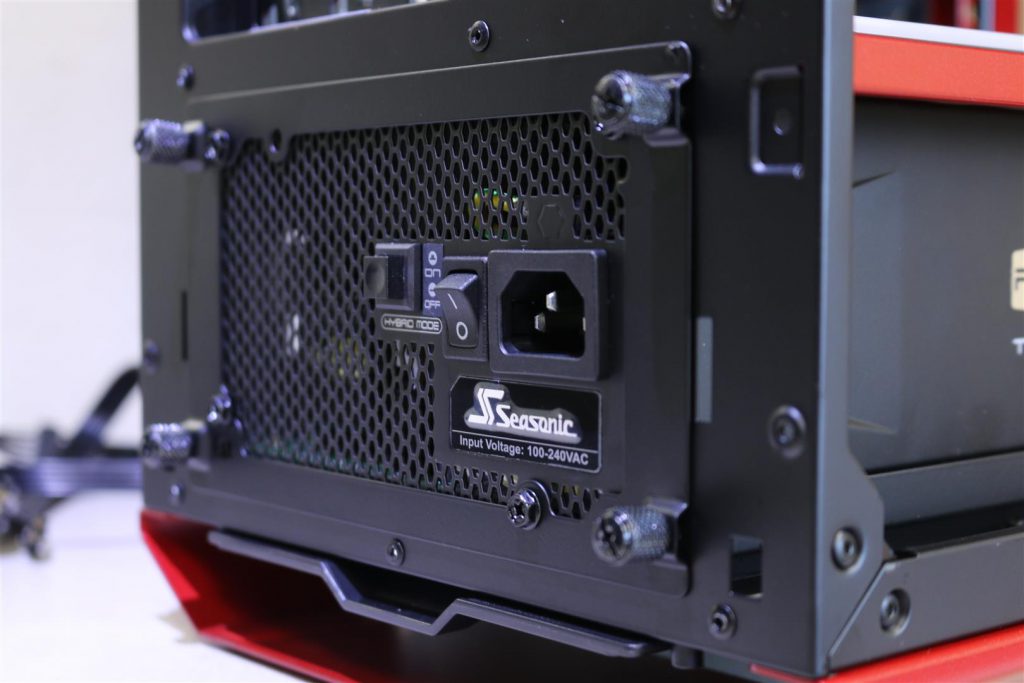 Seasonic PRIME Titanium PSU installed (rear view)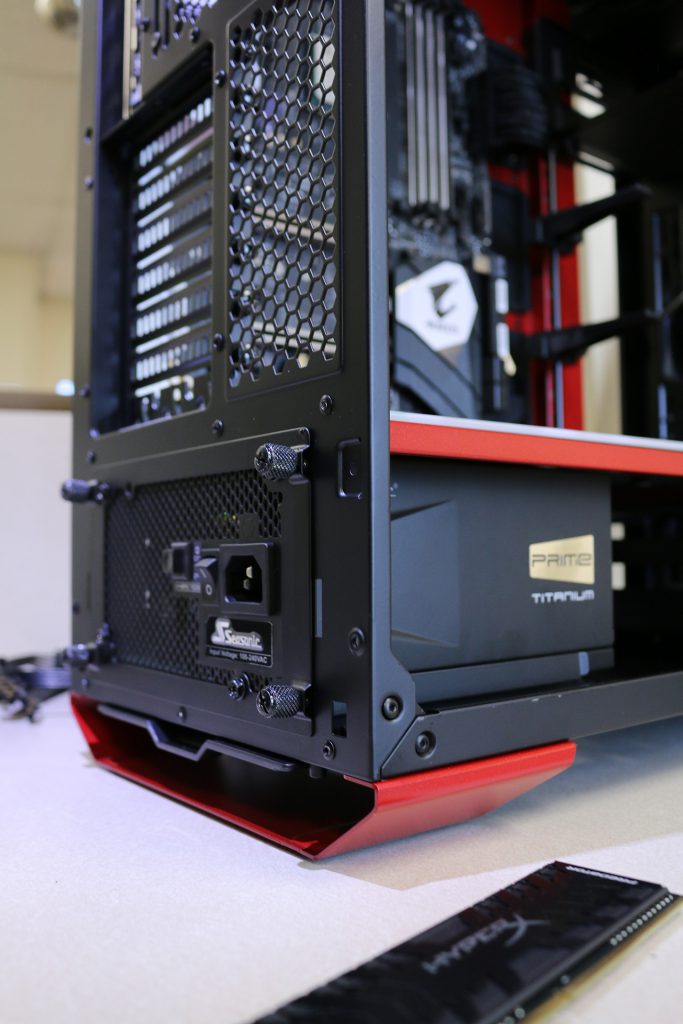 Seasonic PRIME Titanium PSU installed (side/rear view)
Spontaneously decided to use our LEET Custom 24-pin single-sleeved motherboard cable for all three grand prize systems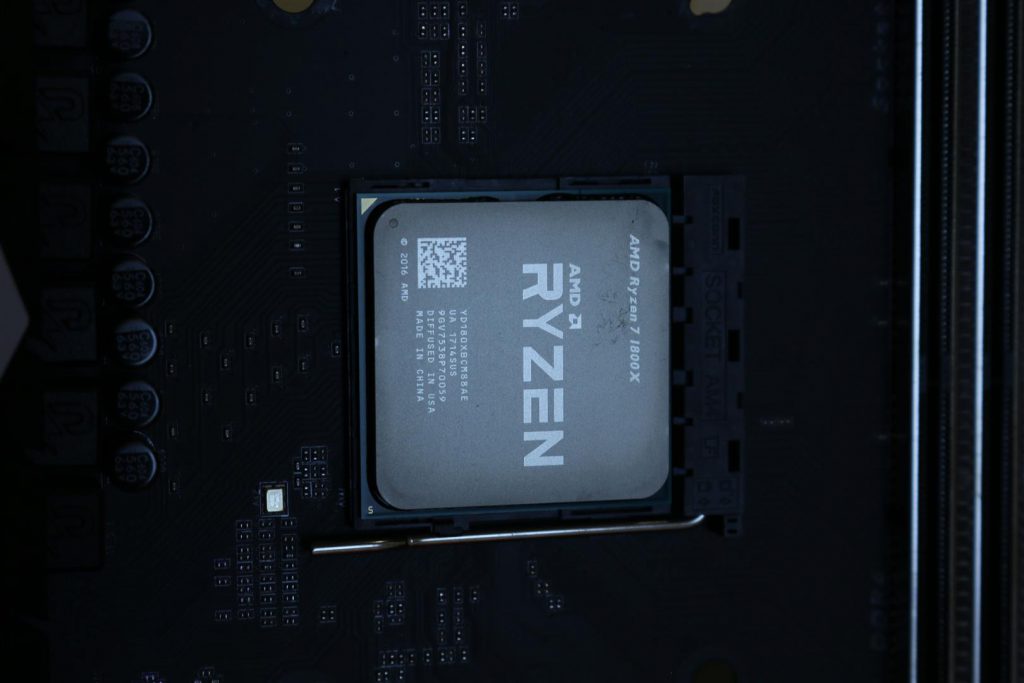 The heart. Waiting to be cleaned. And then to be smerared with Thermal Grizzly Kryonaut premium thermal compound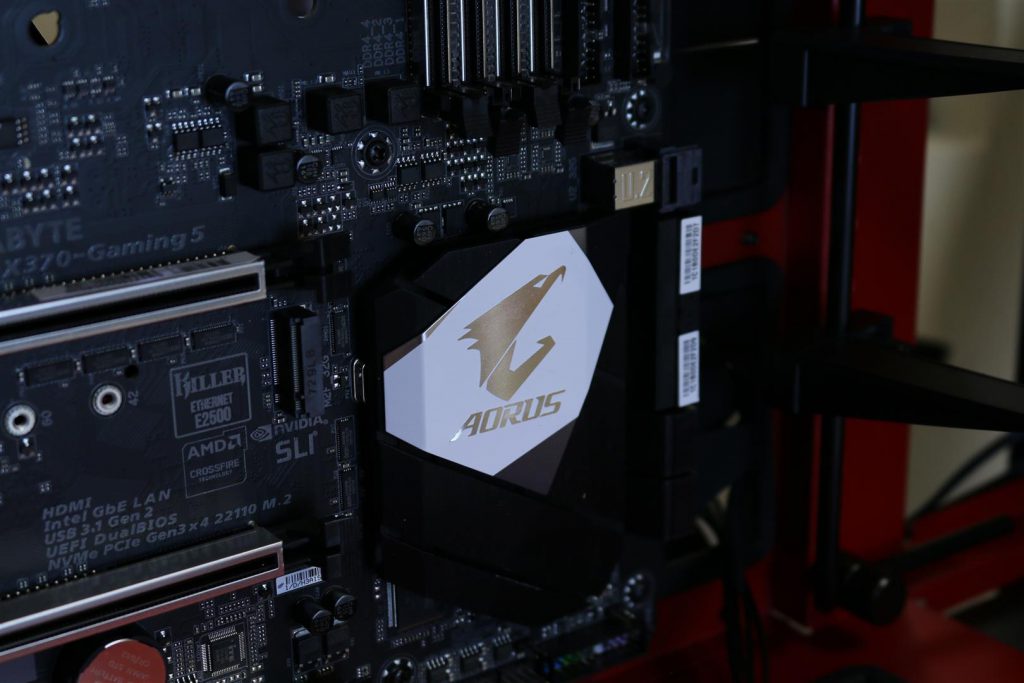 Nice Southbridge heatsink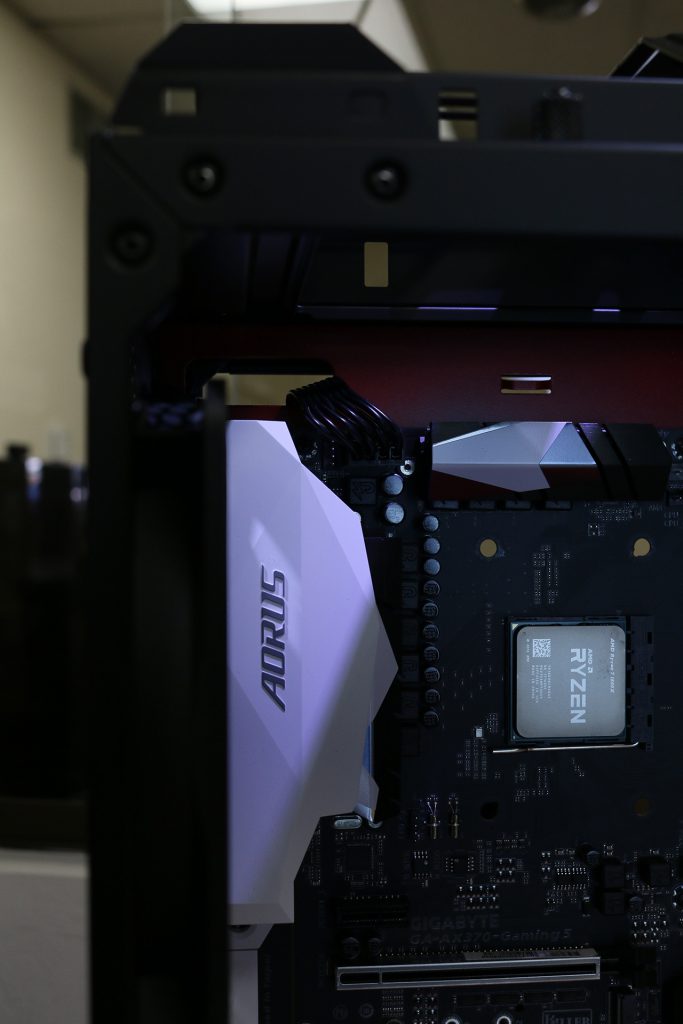 8-pin CPU power cable in place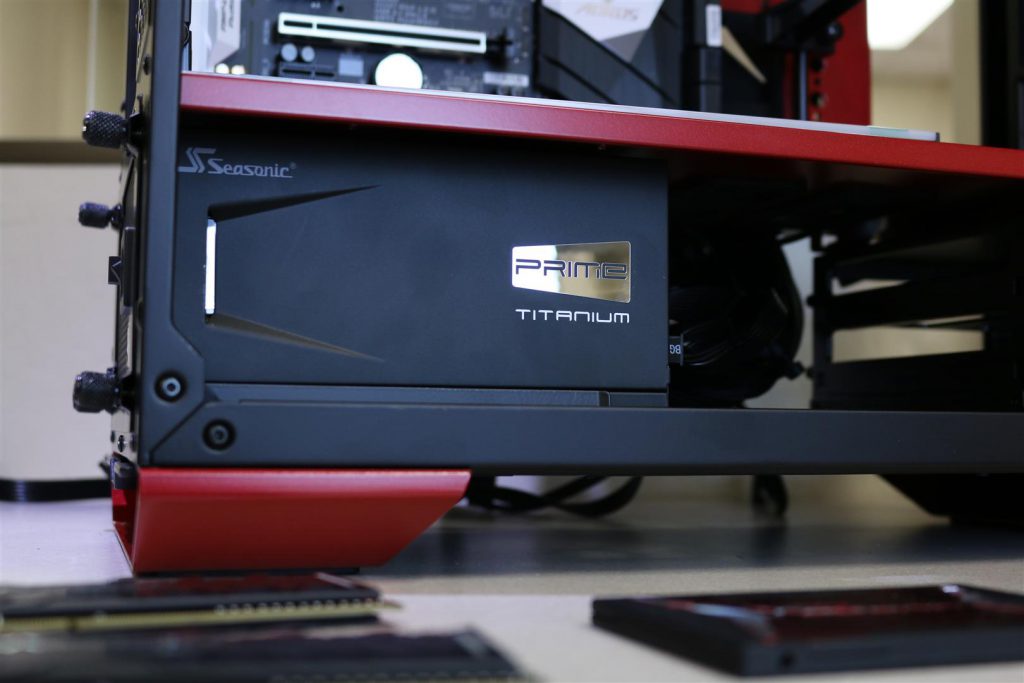 Another shot of that Titanium efficiency monster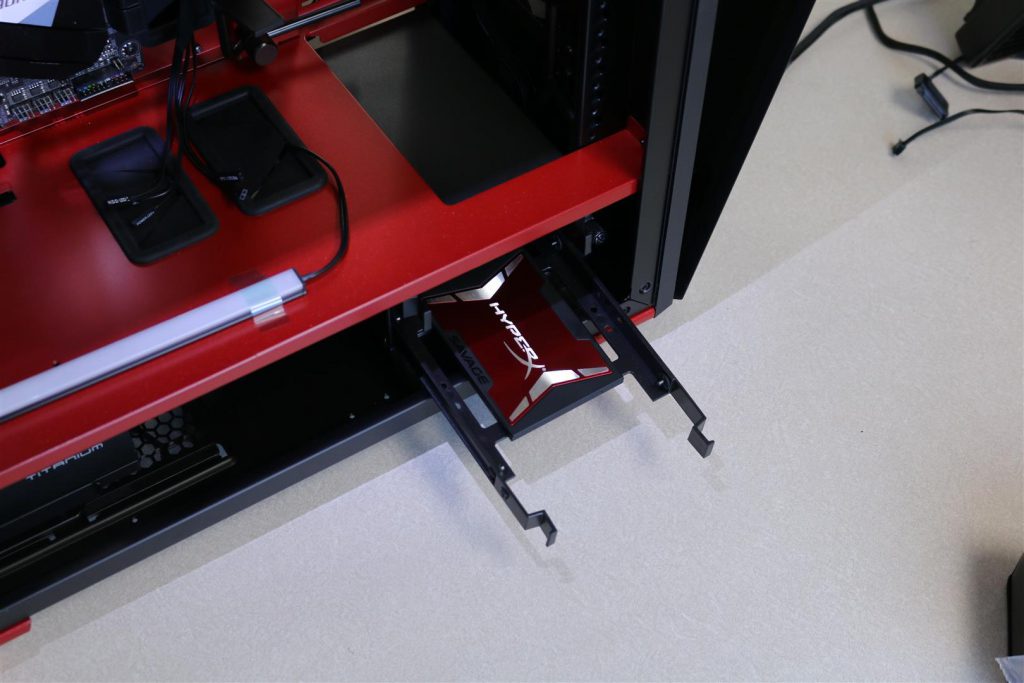 HyperX SSD going into the drive bay to get some of that airflow from the front fans (not that it would really need it but certainly doesn't hurt)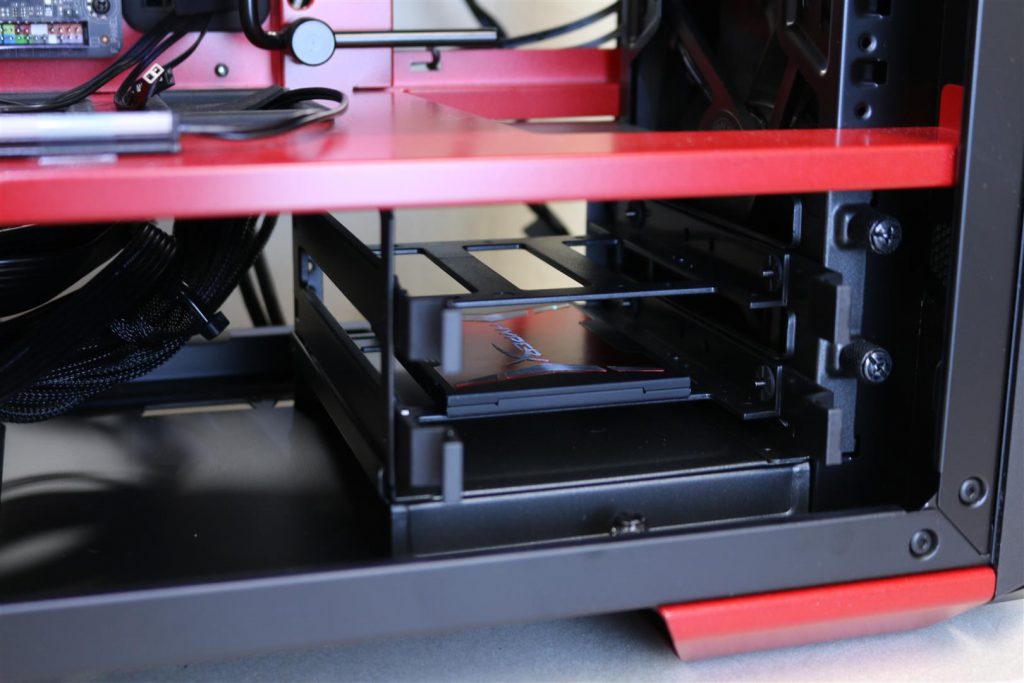 HyperX SSD in place waiting to be hooked up to power and data cables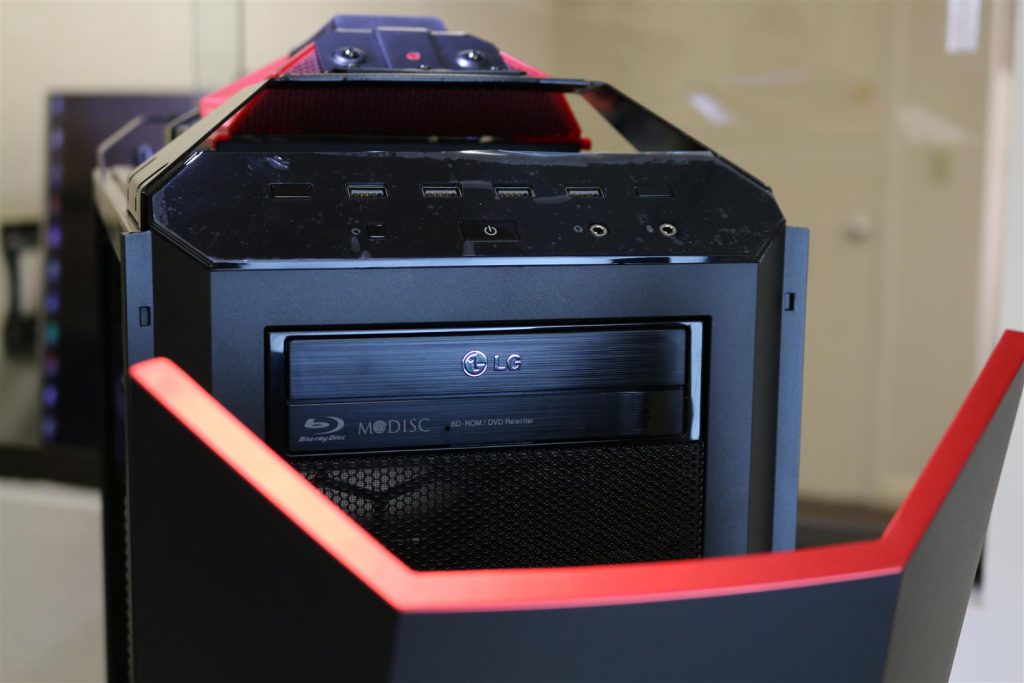 LG 12x Blu-ray disc / DVD combo installed. PowerDVD 17 included for maxed out video and audio quality.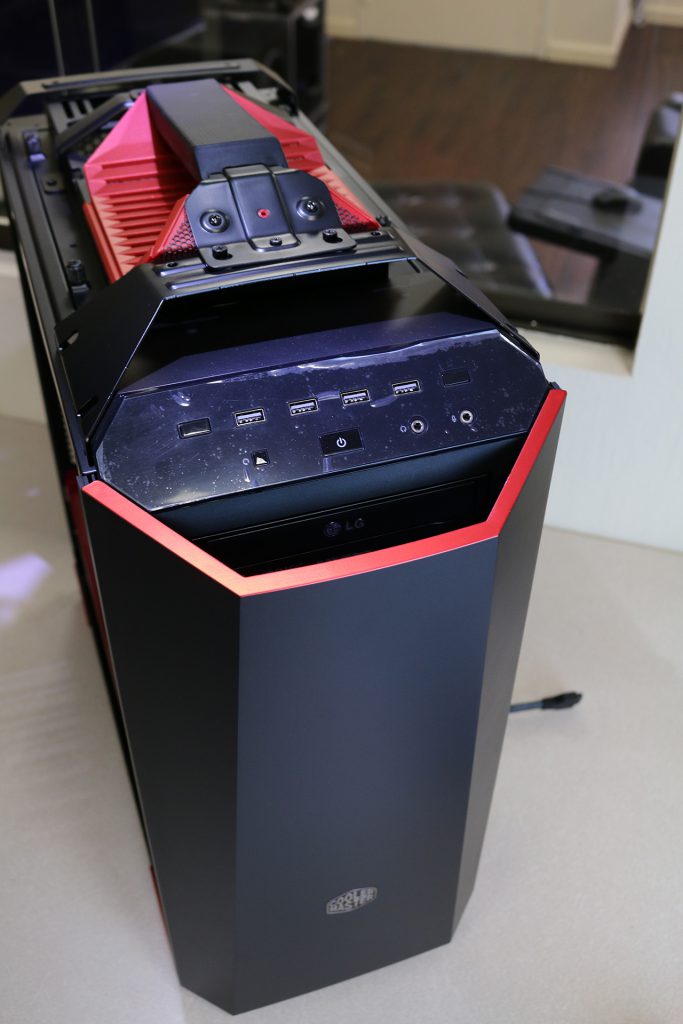 Mouth closed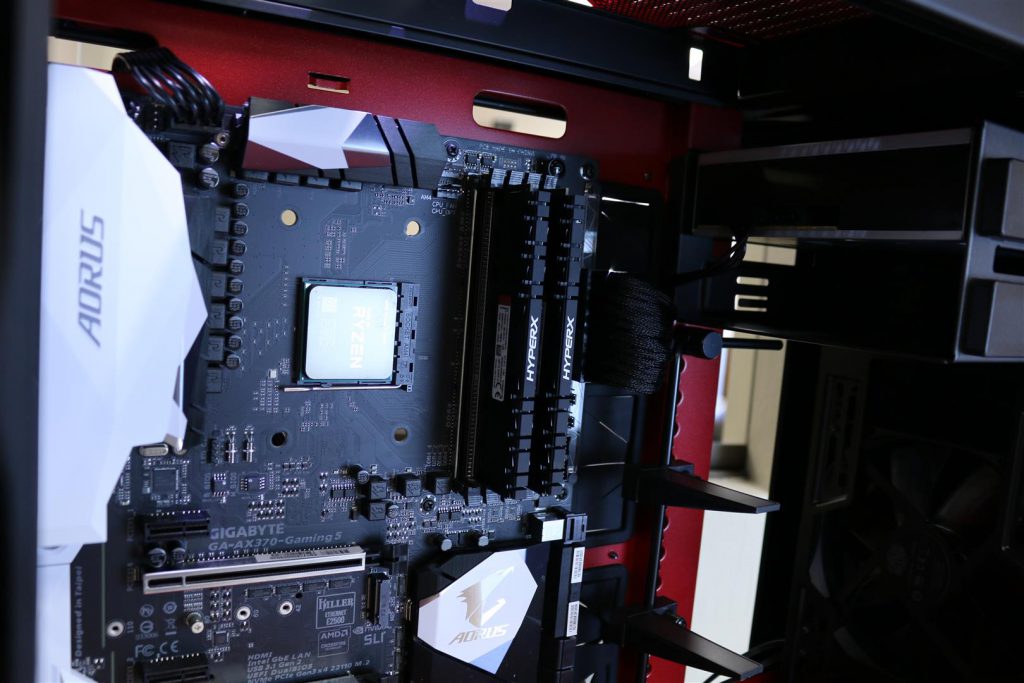 HyperX Predator installed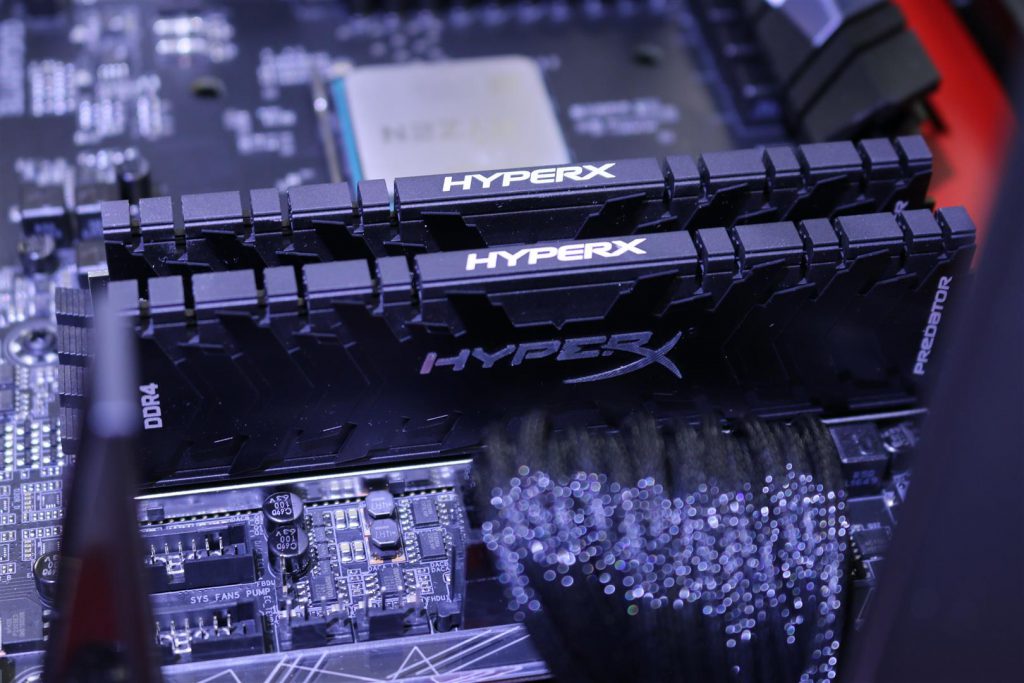 Close-up of those beautiful HyperX Predators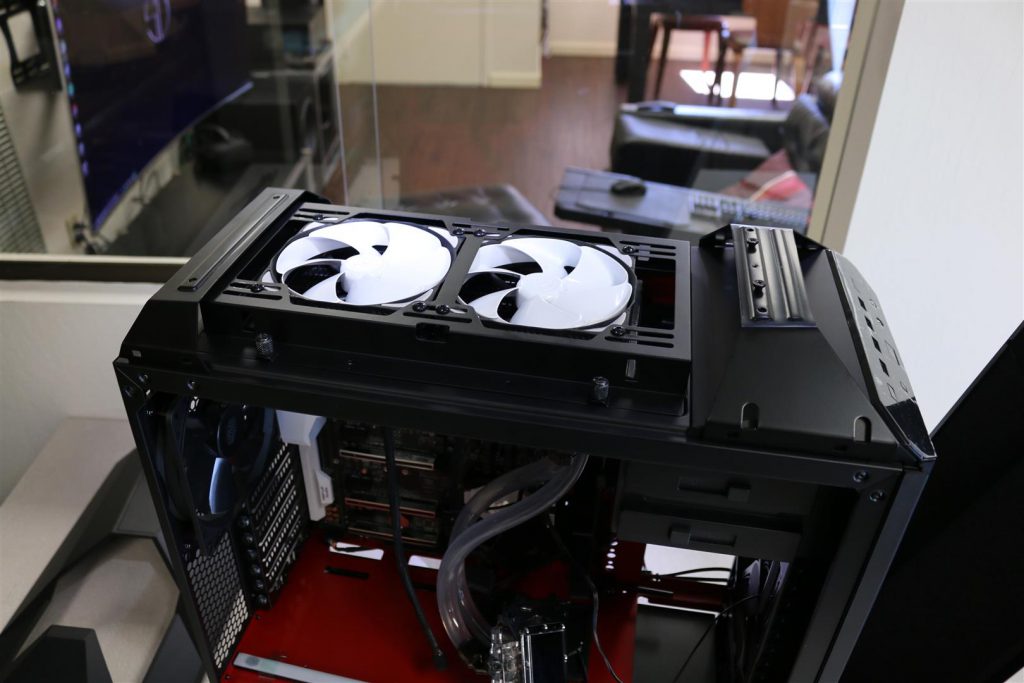 Swiftech H220X kit test-mounted for tubing length correction (isn't it awesome to actually be able to change the tubing on your AIO cooler?)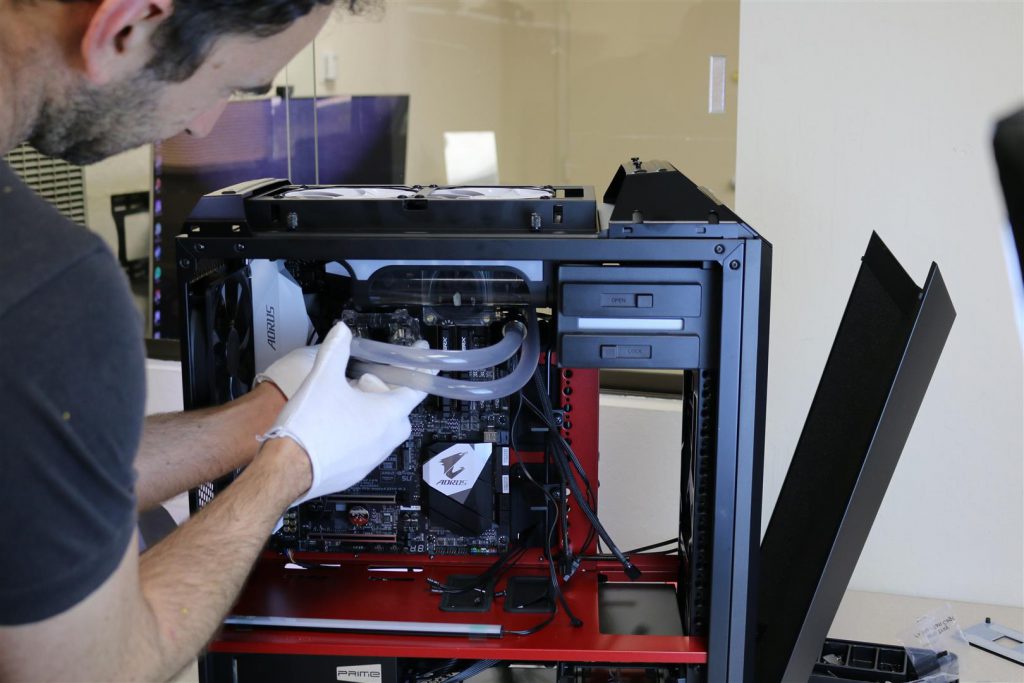 Our Master Tech Tal installing the H220 kit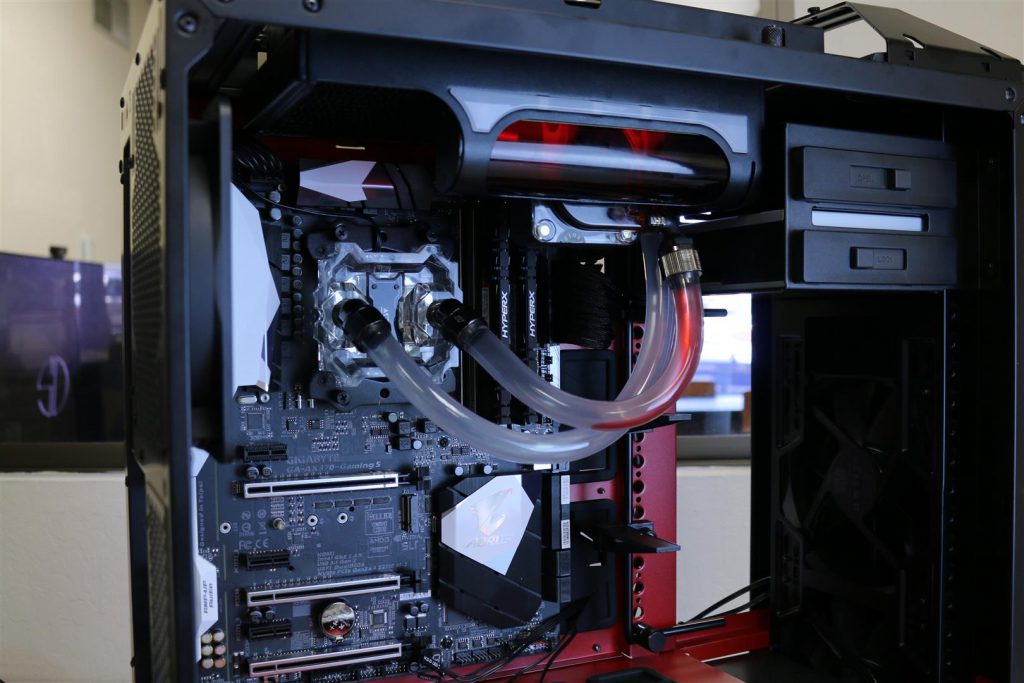 H220 tubing trimmed, red dye (included) added, ready for it's first run (see the first-run video on our Instagram stories).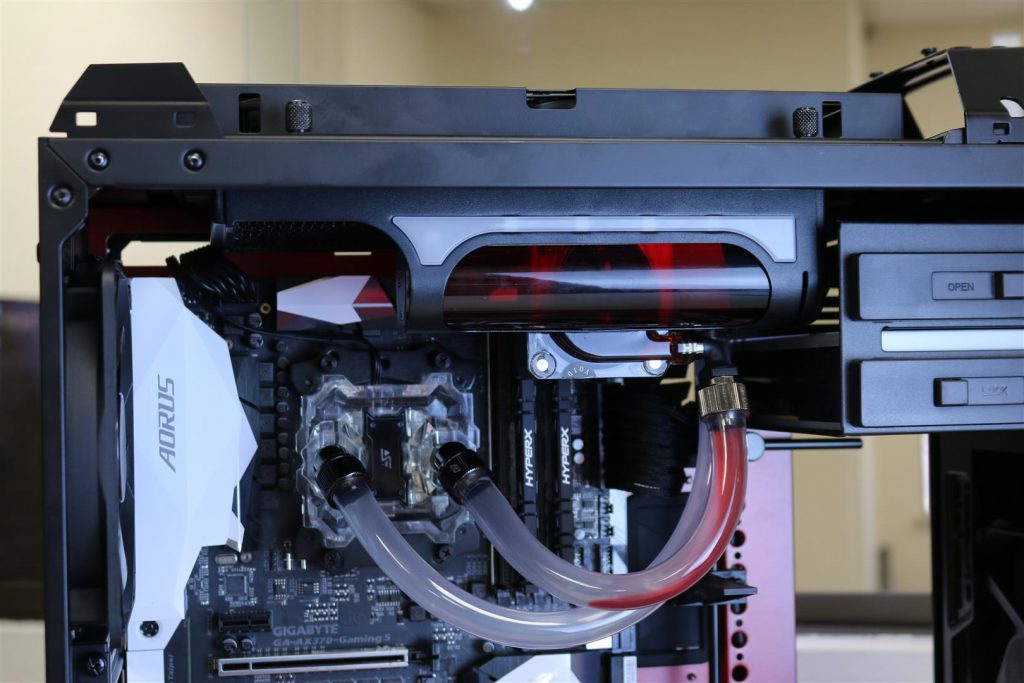 Red dye starts to disseminate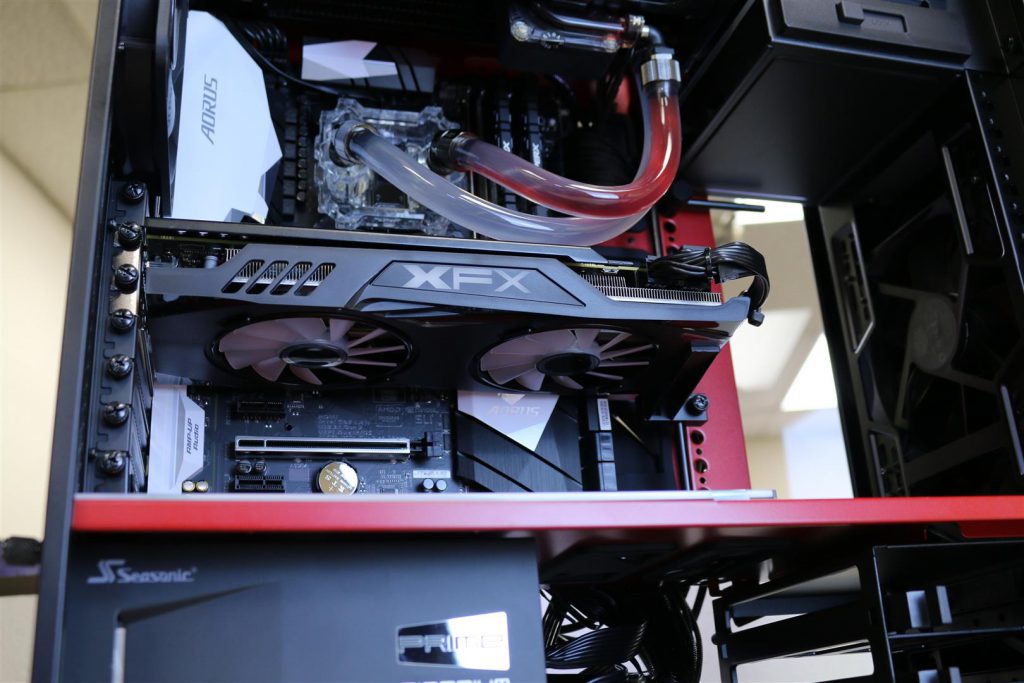 XFX RX-580 installed and power cables hooked up.
First start. That unique moment when your dye moves through the tubing for the first time.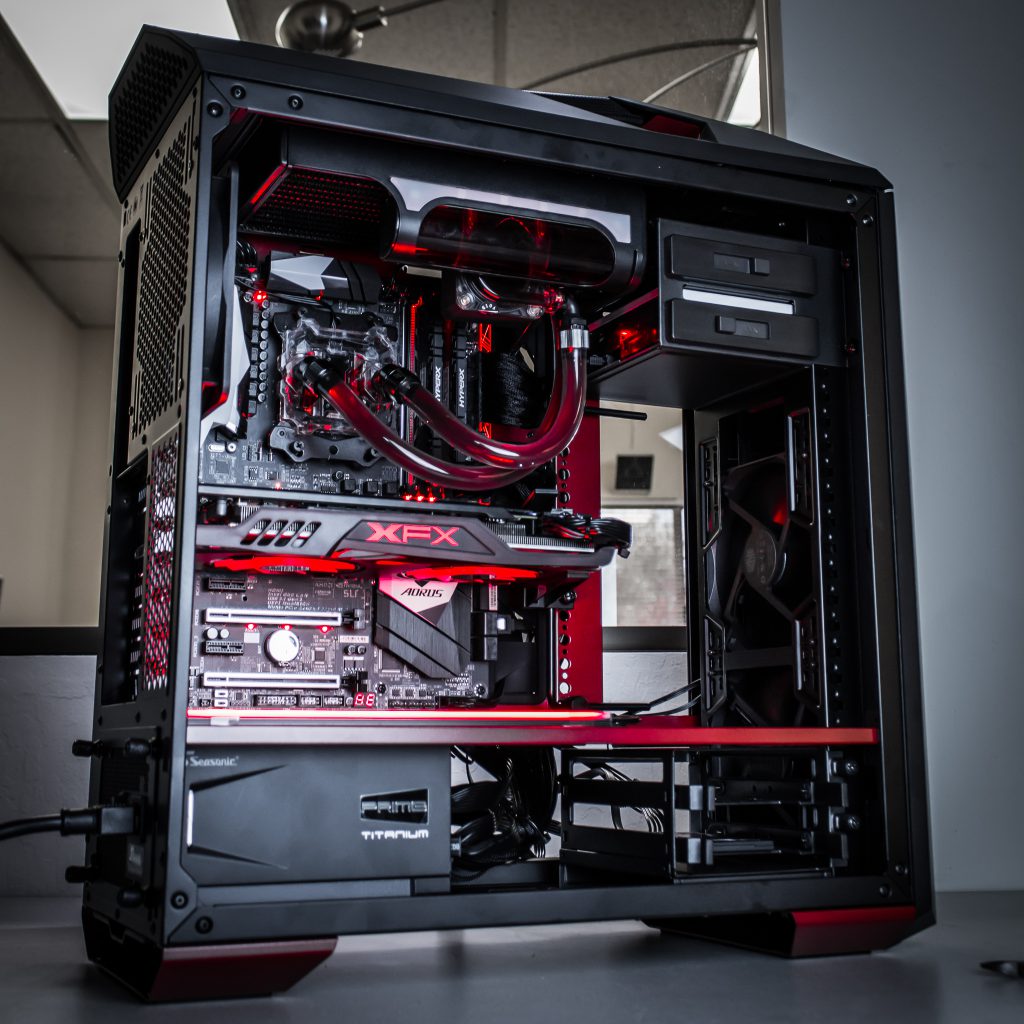 Panels removed.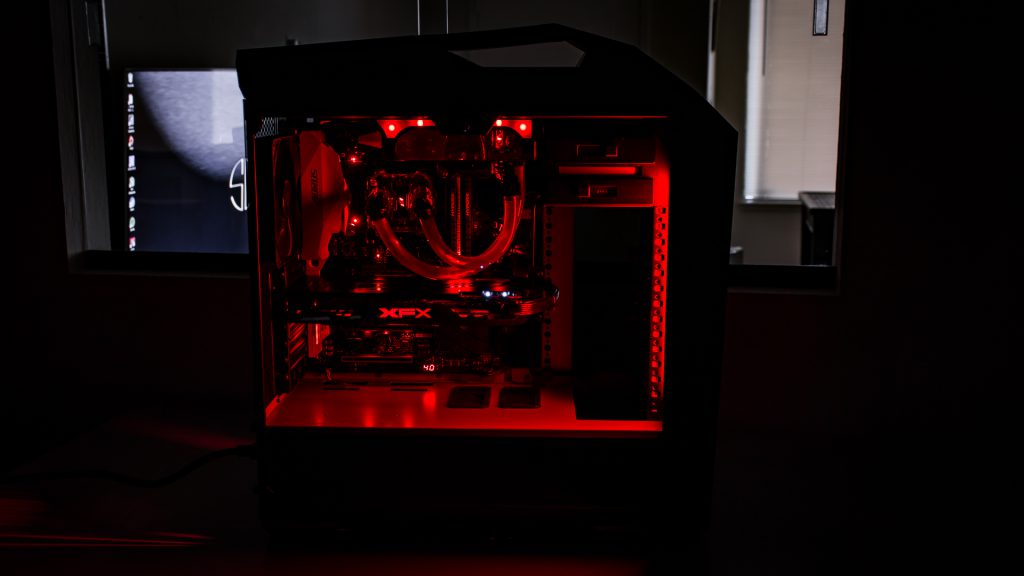 Tempered glass panel mounted and the BEAST is up and running.
The final STEIGER DYNAMICS touch!