With the launch of our new blog and website, we thought it would be a perfect time to do a throwback post from 2018 of a system you may not have seen yet, to commemorate how far we've come. Careful though, you might need sunglasses for this special one-of-a-kind Golden LEET mod we did for one of our long-time customers.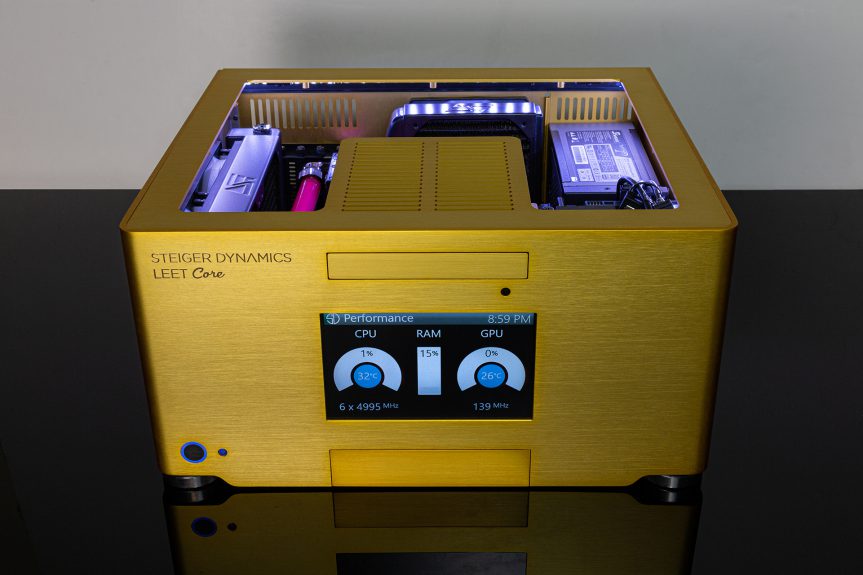 The task was to create a max performance, ultra-quiet, custom liquid-cooled system that matches the color theme of the customer's custom-built analog amplifier. So we knew we had to go gold!
Used in a home theater and also for hardcore 4K gaming, it had to not only be as quiet as possible in any scenario, but it also had to offer maximum MadVR scaling performance in JRiver Media Center to make all local video files as crisp as possible.
So for these purposes, the customer went with a top-tier NVIDIA TITAN Xp graphics card, and a 6-Core Intel i7-8700K CPU (full specs listed at end of this article).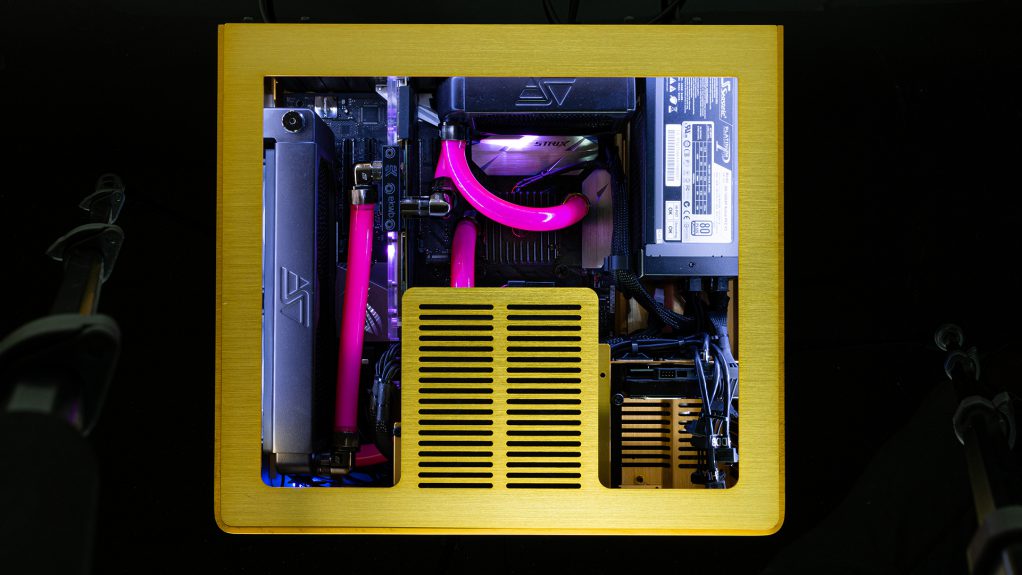 We think the system turned out amazingly well. For 2018, and for a one-of-a-kind Gold system in a sea of black and silver LEETs, this customer basically received a one way golden ticket to bragging rights.
Full Specs:
ASUS ROG STRIX Z370-E GAMING Motherboard
Intel i7-8700K 6-Core CPU @ 5.0 GHz
NVIDIA TITAN Xp Graphics Card
16 GB DDR4 3000 memory
2TB Samsung 960 Pro NVMe SSD
Quiet 8TB WD Red HDD
1000W Seasonic Platinum PSU with semi-passive fan mode