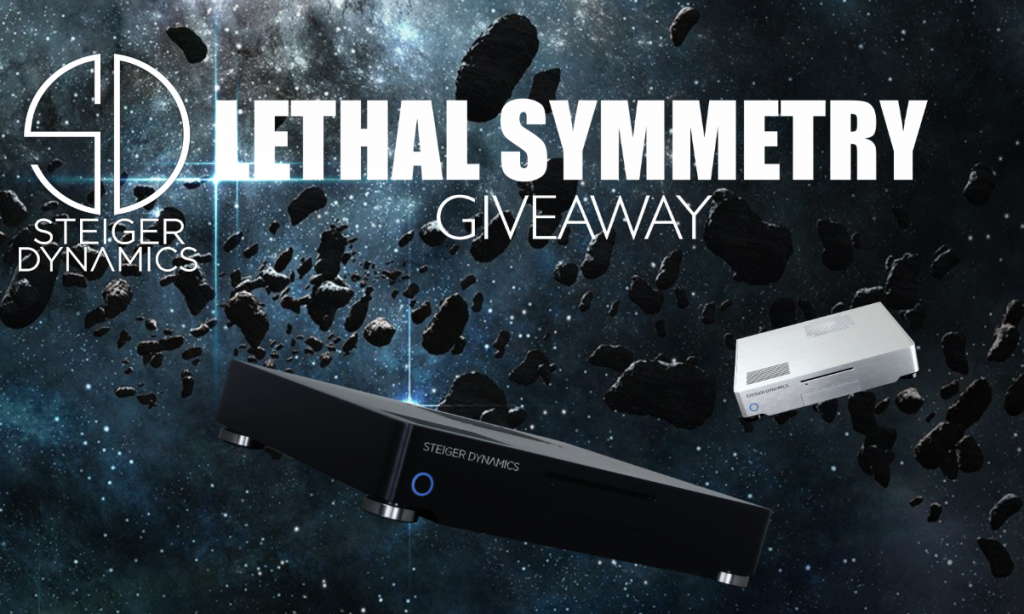 Our CES-launched ERA, the most powerful small-form-factor HTPC on the market is now available. To celebrate this, we are giving away two of them to our fans!
■ Get all of the details now at gamingtribe.com/giveaway/lethal
The giveaway has ended.
Congratulations to the winners of our Lethal Symmetry giveaway on GamingTribe, Puck Scholtes Van Asselt and Christopher Morrison! Each will receive one of our ERA HTPCs. These systems were meticulously handcrafted and assembled by our Master Technician Greg. Congrats again!
Special Thanks to our sponsors WD, Intel, AMD Gaming, ASUS North America, Logitech G, G.Skill, Kinguin, Silverstone, Cyberlink, Thermalright, and Raijintek for making this possible! Heres what they won:
System Specifications
Chassis: STEIGER DYNAMICS ERA Brushed Aluminum HTPC Chassis
CPU: 3.2 / 4.0 GHz Turbo, Intel i7-4790 4-Core, 8 Threads, 8 MB Cache
CPU Cooling: Ultra-quiet Thermalright AXP-100 Muscle heatpipe-cooler with Raijintek Aeolus α 140 mm PWM slim-fan
Graphics Card: AMD Radeon R9 290X with blower fan
Motherboard: ASUS Z97I-PLUS, mini-ITX
Memory: 16 GB (2x 8 GB) G.SKILL TridentX DDR3 2133MHz
Power Supply: 600W Silverstone SFX Series SX600-G Fully Modular Gold PSU
System Drive: 240 GB Intel 730 SATA6 2.5" SSD
Storage Drive: 6TB WD Red HDD
Optical Drive: Sony Optiarc 2x Blu-Ray / 24x DVD Combo
Wi-Fi/Bluetooth: 802.11ac Wi-Fi and BT 4.0 LE
Remote: Steiger Dynamics Media Center IR Remote
Connectors: HDMI, DVI, DisplayPort, front SDHC reader, rear/front HD audio jacks, optical S/PDIF, USB 3.0/2.0, Intel Gigabit Ethernet
OS: Windows 8.1
Blu-ray and Media Software: CyberLink PowerDVD 15
Peripherals
Keyboard: Logitech G710+ Mechanical Gaming Keyboard
Mouse: Logitech G602 Wireless Gaming Mouse
Mousepad: Logitech G240 Cloth Gaming Mouse Pad
Headset: Logitech G930 Wireless Gaming Headset
Games by Kinguin
LEGO: Jurassic World: Warner Bros