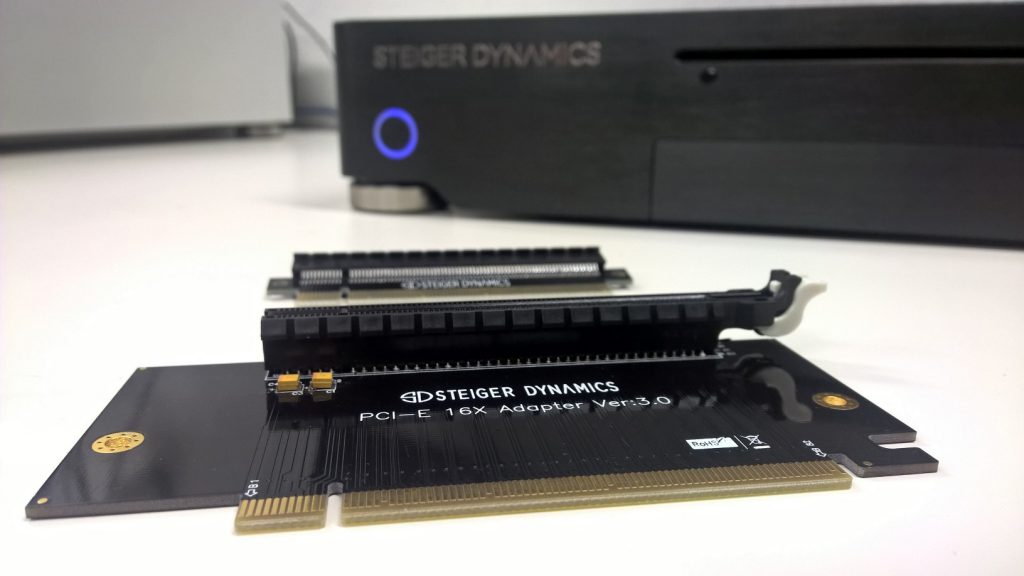 We designed ERA to be the size of a stand-alone Blu-ray player to make sure it fits into any living room cabinet. In its performance class, ERA is the flattest system on the market. Despite its size, there's still plenty of storage space for full-quality Blu-ray movies and powerful graphics cards, enabling native 4K/UltraHD gaming. In order to create such a flat design, ERA's graphics card needed to lay horizontally in the chassis, compared to a vertical orientation in most regular computers. Horizontal mounting requires a PCI-Express riser and extender card, pictured above. This enables the use of motherboards that comply with ATX standards, allowing for full system upgradability further down the road.
ERA is available for pre-order now, and will start shipping at the end of May 2015.
Check out all of the ERA features here.