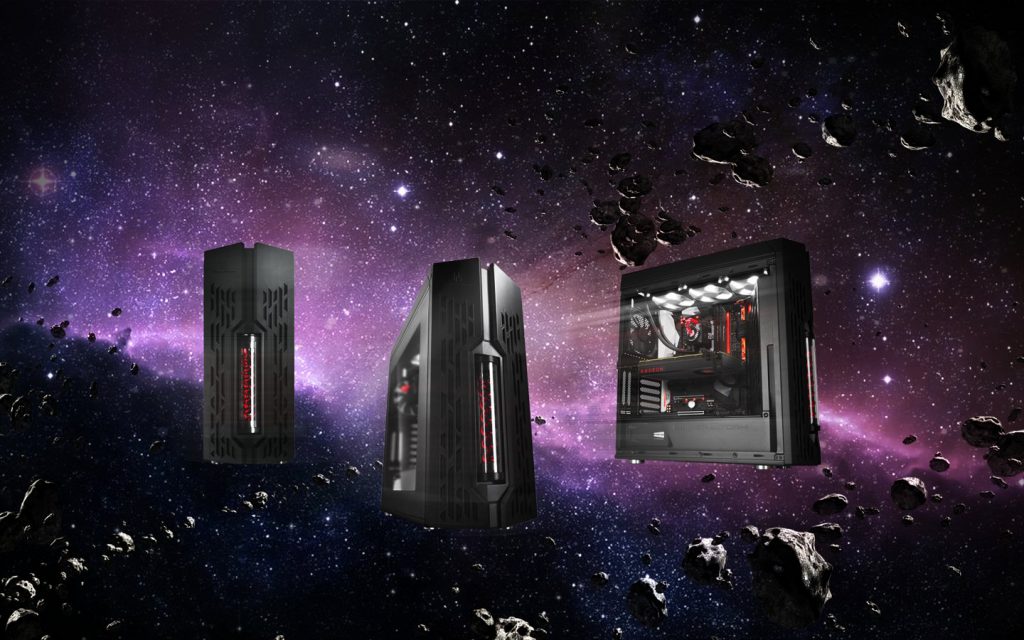 ___________________________________
UPDATE: The giveaway has ended! Congrats to all three winners!
Didnt win? Click HERE for our fully-custom AMD Ryzen Desktop Gaming PC configurator starting at US$ 799. We ship worldwide.
___________________________________
Click below for the build log of the 'Defiance' GTribe Giveaway to see the creation of one out of three seriously-specced Gaming PCs powered by AMD Ryzen, Radeon Vega, HyperX, Seasonic, Seagate, Deepcool, and Gigabyte.
Components
Chassis: Deepcool GENOME ROG Certified Edition ATX PC case w/integrated liquid cooling system 360 mm radiators, 3 patented 2-layer Blade PWM fans, reservoir and helix are pre-installed. Cable management support for better cooling. LED lights on liquid cooling fans
CPU: AMD Ryzen 7 1800X 8-Core 3.6 GHz (4.0 GHz Turbo) Socket AM4 95W
GPU: XFX Radeon RX Vega 64 Stream Processors 1546 MHz Boost Clock 8GB HBM2 945 MHz High Bandwidth Memory 2 483.8 GB/s Memory Bandwidth PCI Express 3.0 CrossFireX Support Video Card
Motherboard:GIGABYTE AORUS GA-AX370-Gaming 5 (rev. 1.0) AM4 AMD X370 RGB FUSION SMART FAN 5 HDMI M.2 U.2 USB 3.1 Gen 2 Type-C and Type-A ATX Dual Channel Non-ECC Unbuffered DDR4 Gaming Motherboard
Memory: Kingston HyperX Predator Black 16GB DDR4 3000 MHz CL16 XMP DIMM XMP RAM
System Drive: HyperX Savage 2.5″ 480GB SATA III Internal Solid State Drive (SSD)
Storage Drive: Seagate 1TB BarraCuda SATA 6Gb/s 64MB Cache 3.5-Inch Internal Hard Drive
Power Supply: Seasonic Flagship PRIME 1000W TITANIUM Active PFC 80 PLUS ATX12V 135mm Fluid Dynamic Bearing Fan Super Quiet Power Supply
Software
OS: Windows 10 Pro 64-bit Edition
Gear
Keyboard: Logitech G810 Orion Spectrum RGB Mechanical Gaming Keyboard
Mouse: Logitech G900 Chaos Spectrum Professional Grade Wired/Wireless
Mouse pad: Logitech G640 Large Cloth Gaming Mouse Pad
Headset: Logitech G933 Artemis Spectrum Wireless 7.1 Surround Gaming Headset
Craftsmanship
System Integrator: Handcrafted in Silicon Valley, USA, by STEIGER DYNAMICS
Warranty: STEIGER DYNAMICS Lifetime Technical Support
Shipping: STEIGER DYNAMICS Global Shipping Service
Games
Prey: by Bethesda
Wolfenstein II: by Bethesda
Impressed? You should be! Like to win? Enter HERE
Our BUILD LOG for the DEFIANCE giveaway has officially begun! Stay tuned for regular updates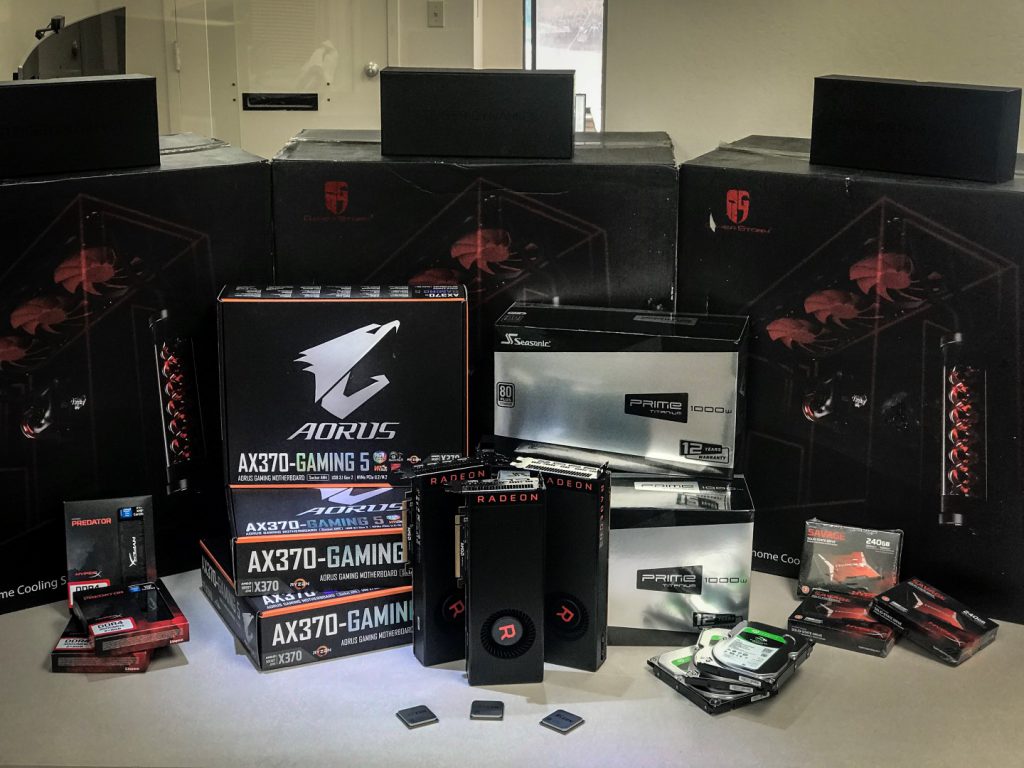 Let's get the party started!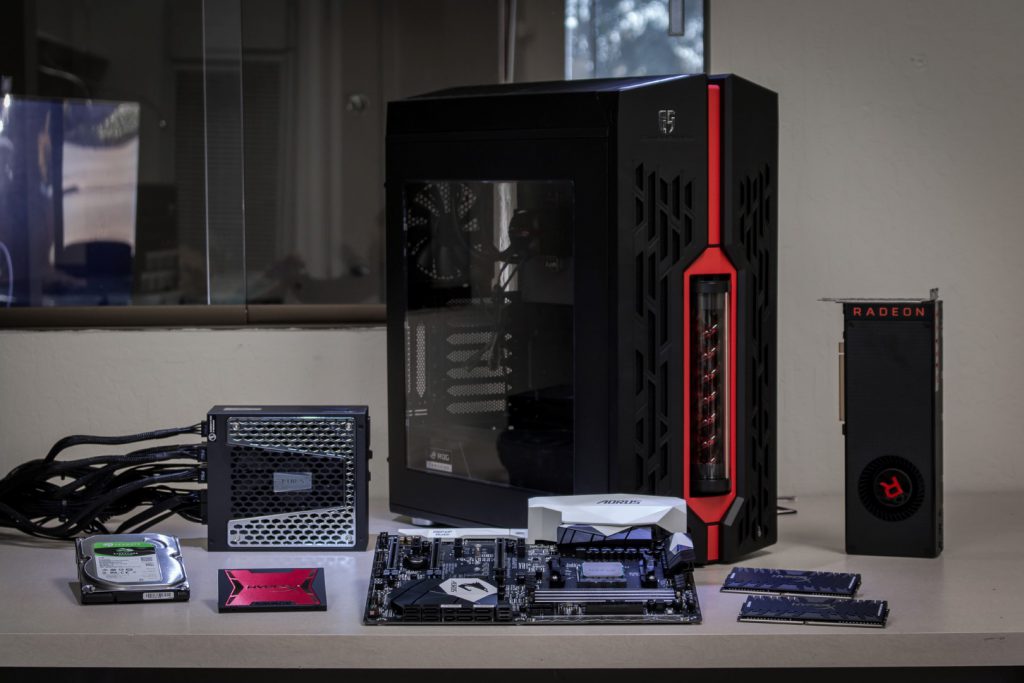 We had a lot of fun unboxing all of those amazing components. Now it's time to put them together.

Gigabyte AORUS GA-AX370 Gaming 5 motherboard with AMD Ryzen 1800X CPU installed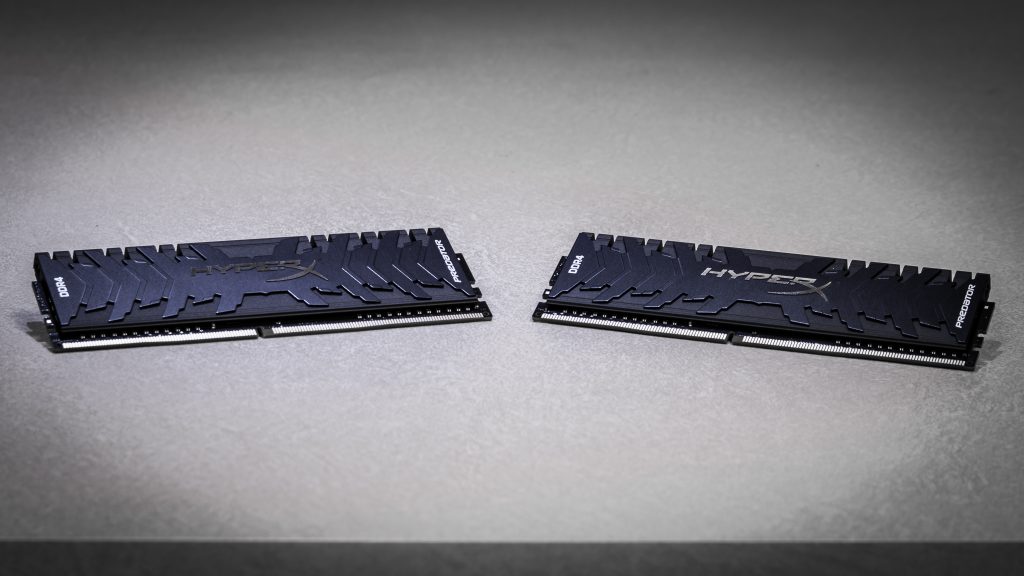 16 GB (2x 8) Kingston / HyperX Predator DDR4 3000 MHz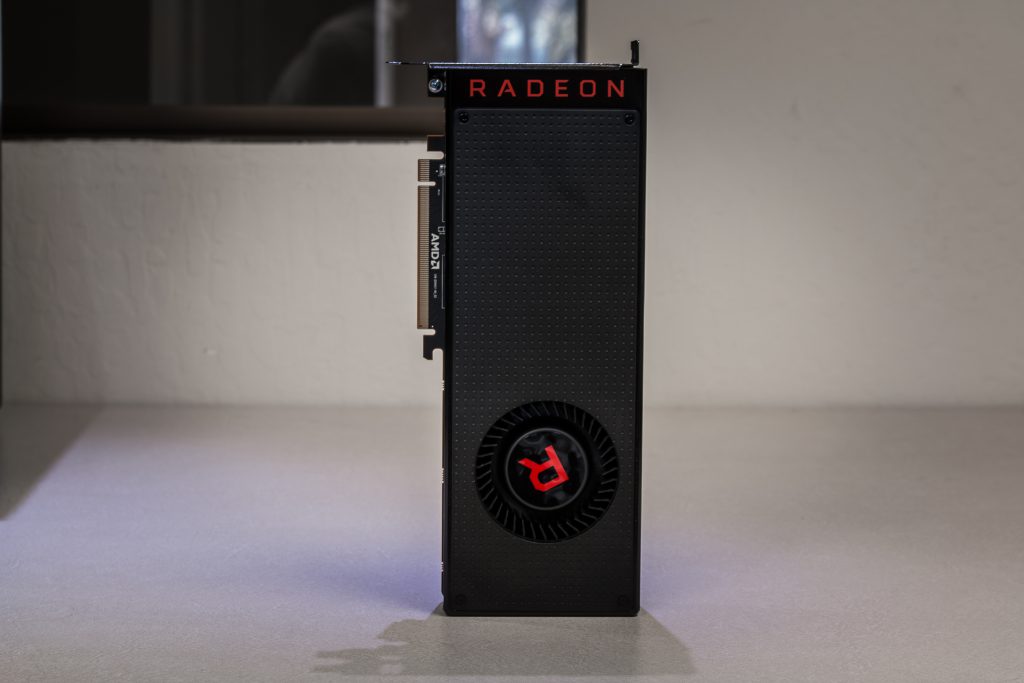 Radeon RX Vega 64

240 GB HyperX Savage SSD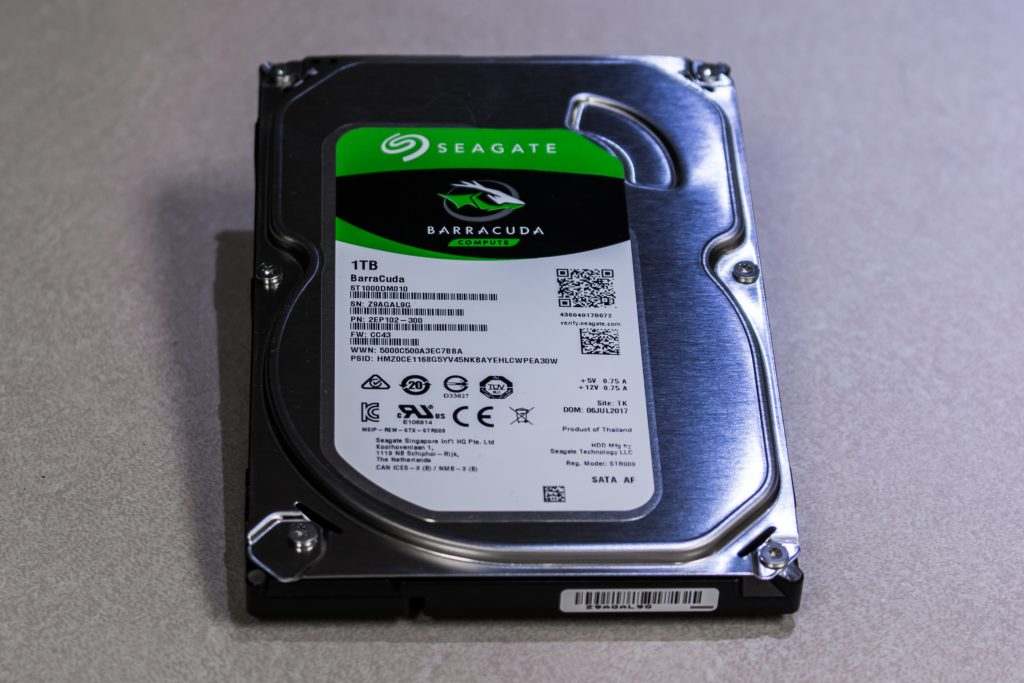 1 TB Seagate HDD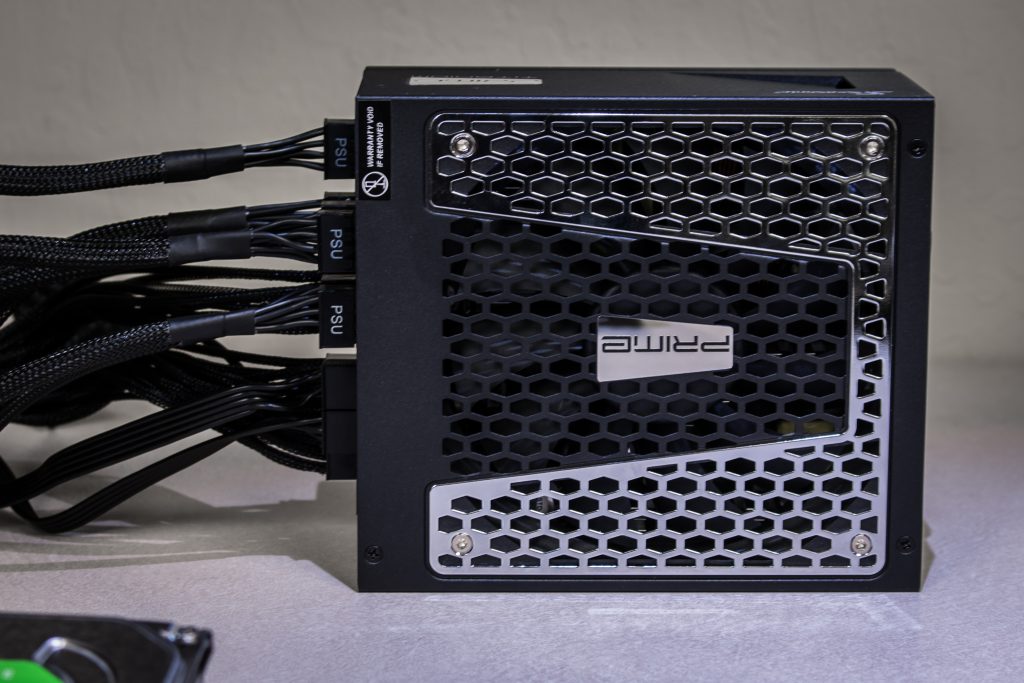 Seasonic PRIME Flagship 1000 Watt TITANIUM power supply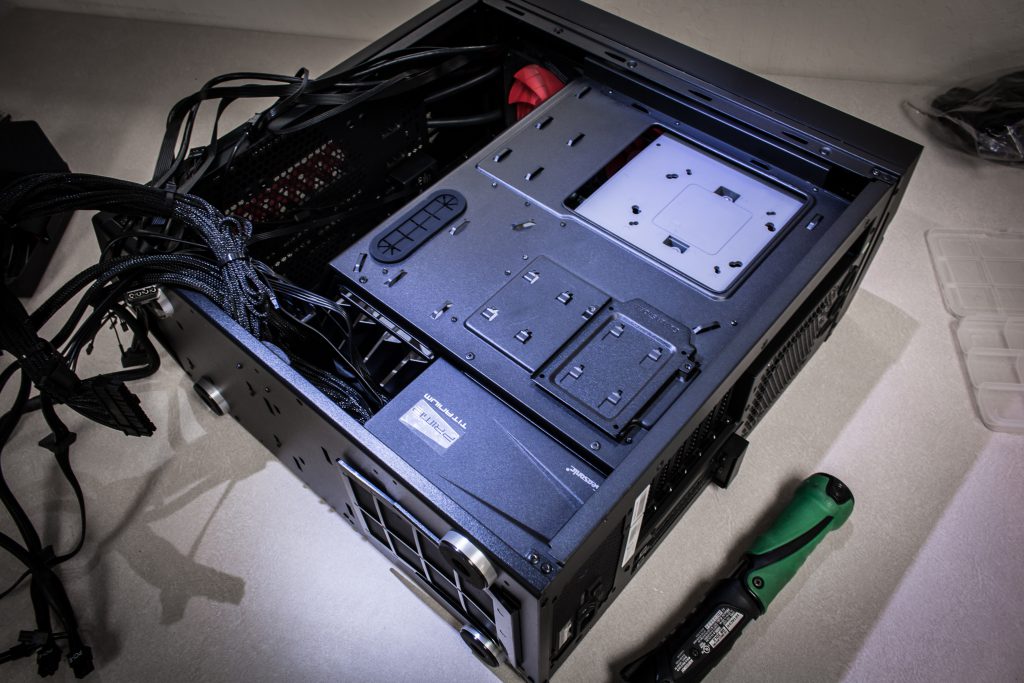 Seasonic PRIME Power supply installed, ready to do some cable management.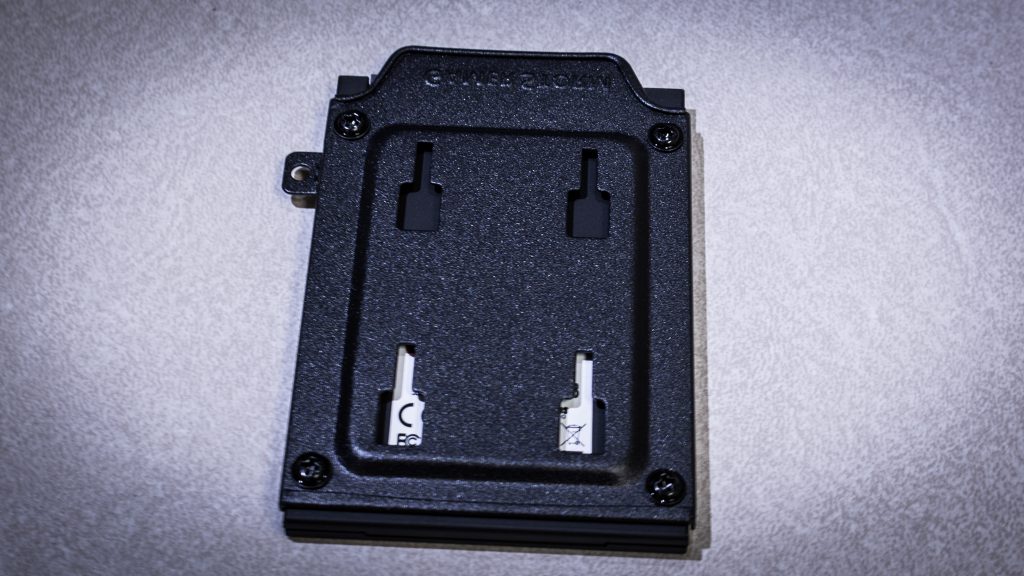 HyperX SSD mounted to SSD tray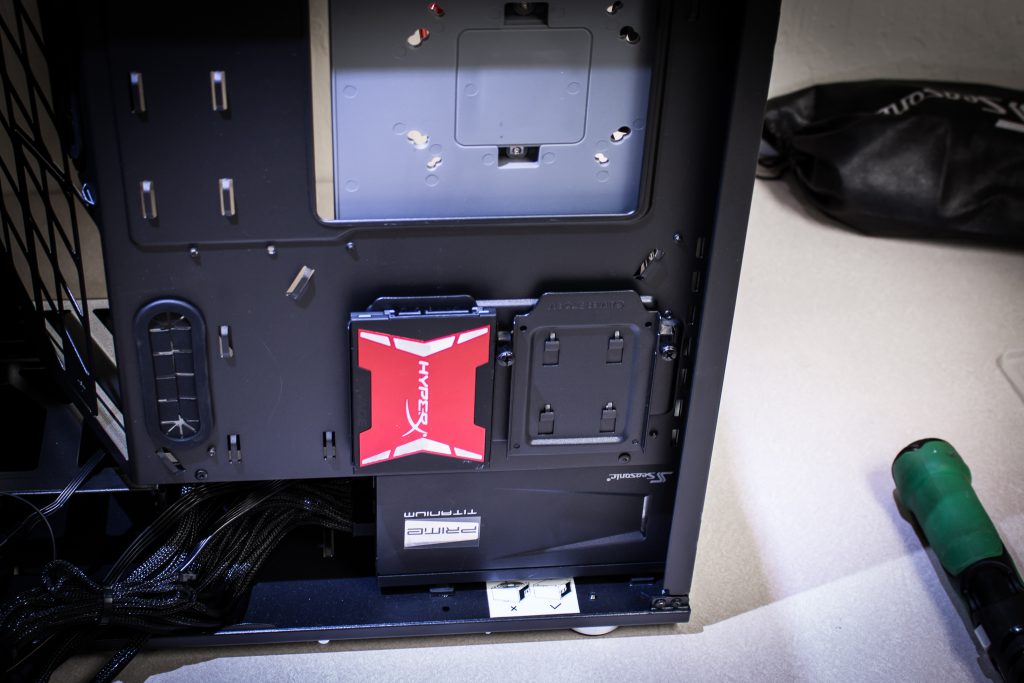 HyperX SSD in tray mounted to case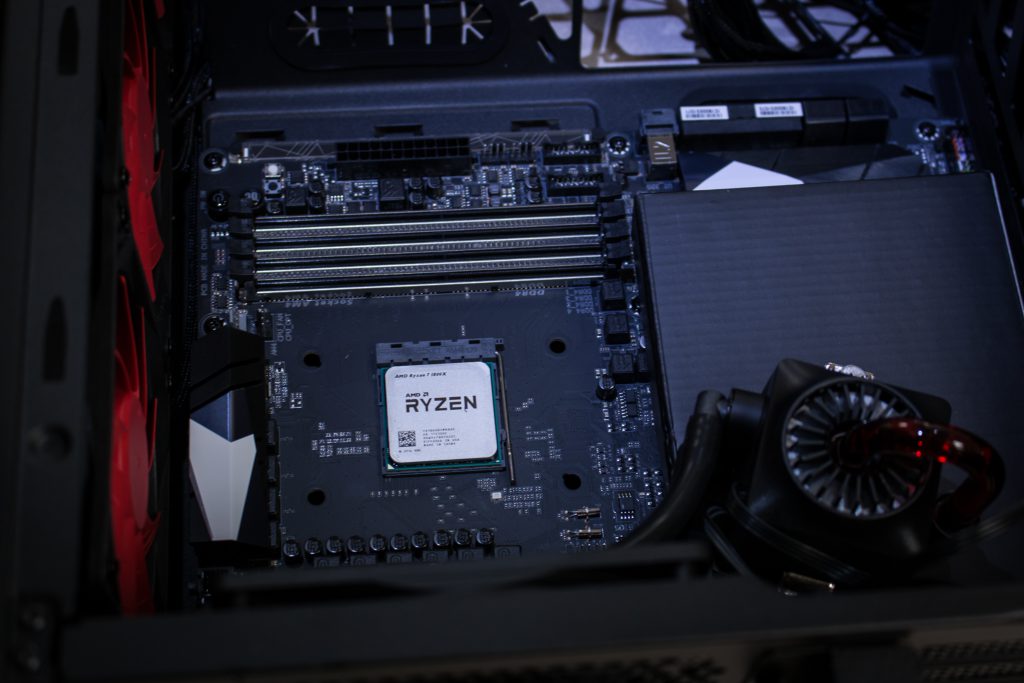 Gigabyte motherboard installed, waiting for cooler mounting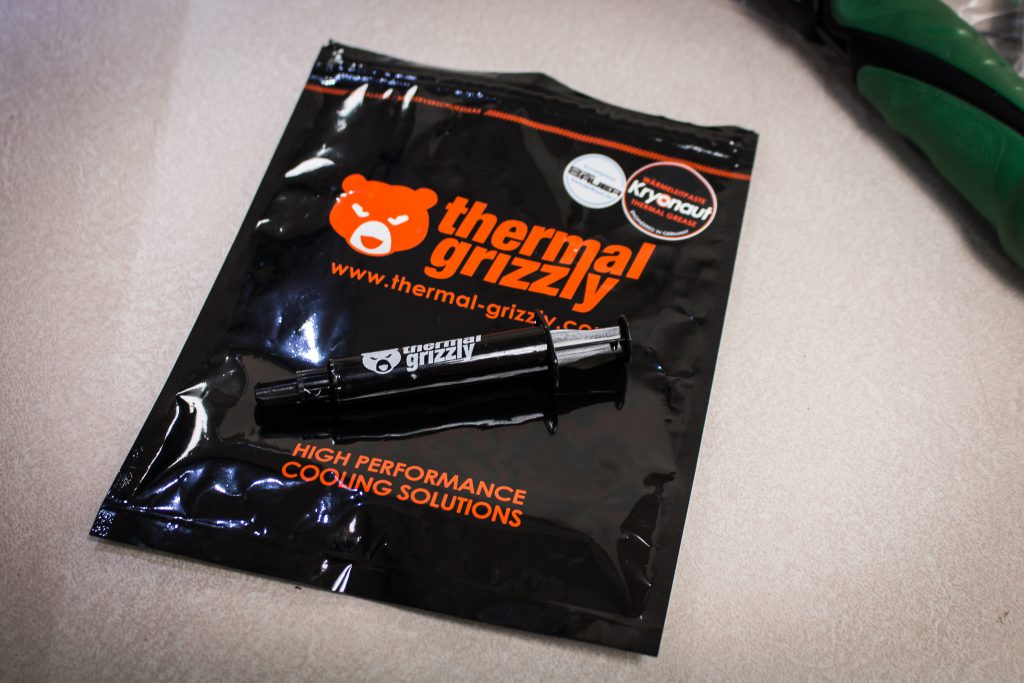 Only the best thermal compound for our giveaway systems! We also use Thermal Grizzly for all our HTPC systems.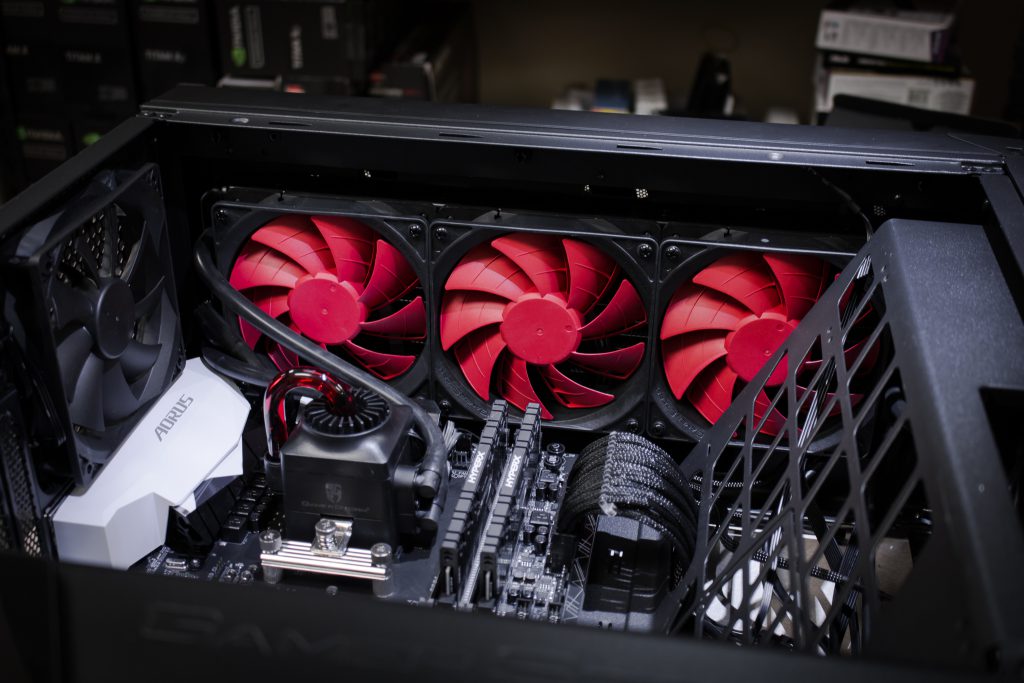 Next step – memory, motherboard power connectors, and HyperX DDR4 memory installed.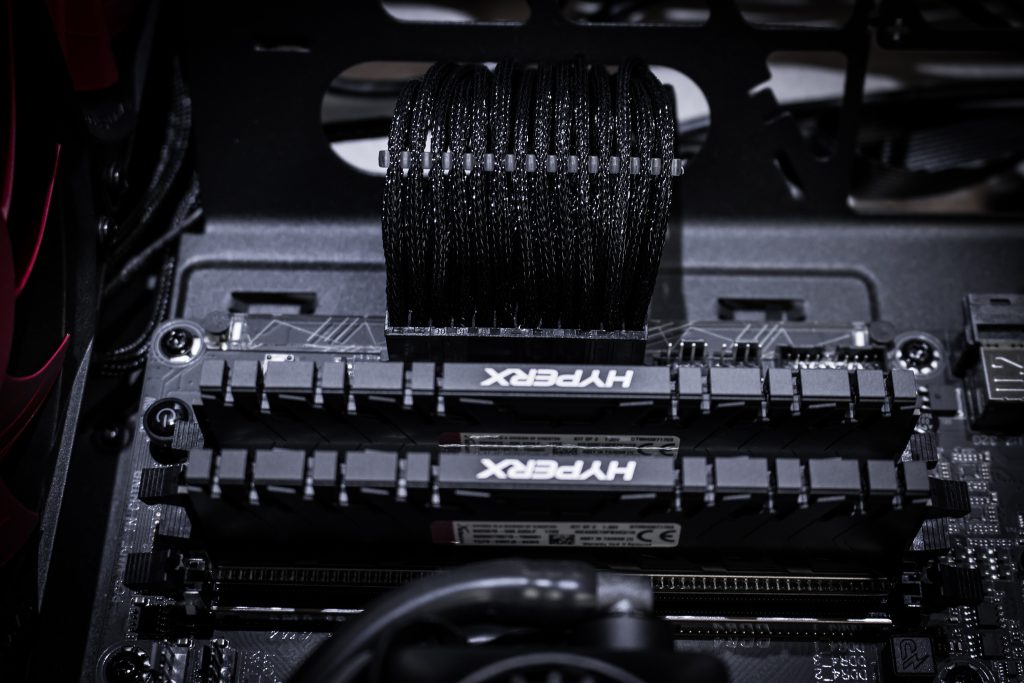 You wanted it? We did it. Cable combs FTW! On our LEET Custom Cabling single-sleeved 24-pin connector. Right next to those beautiful HyperX Predators.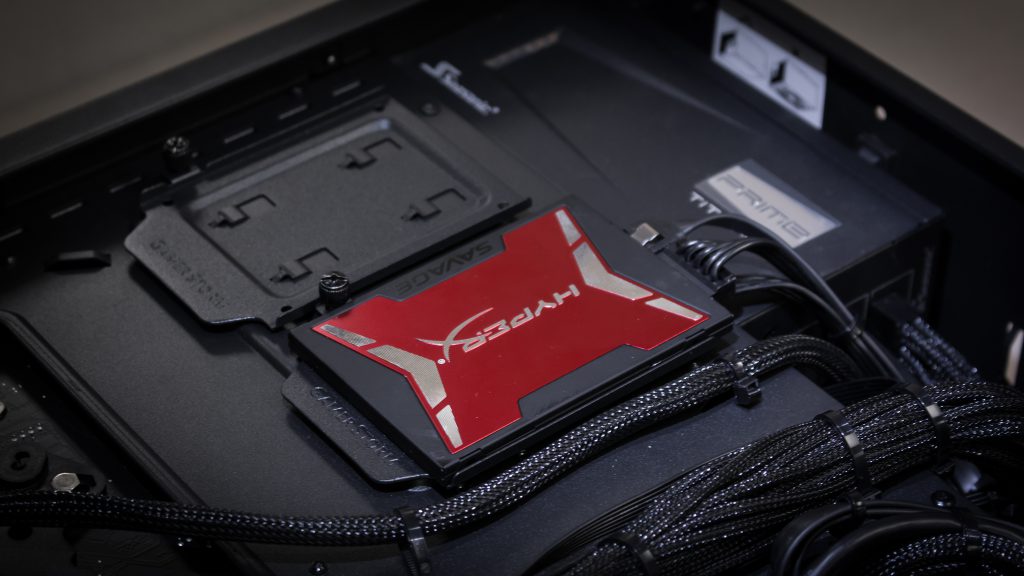 240 GB HyperX Savage SSD hooked up.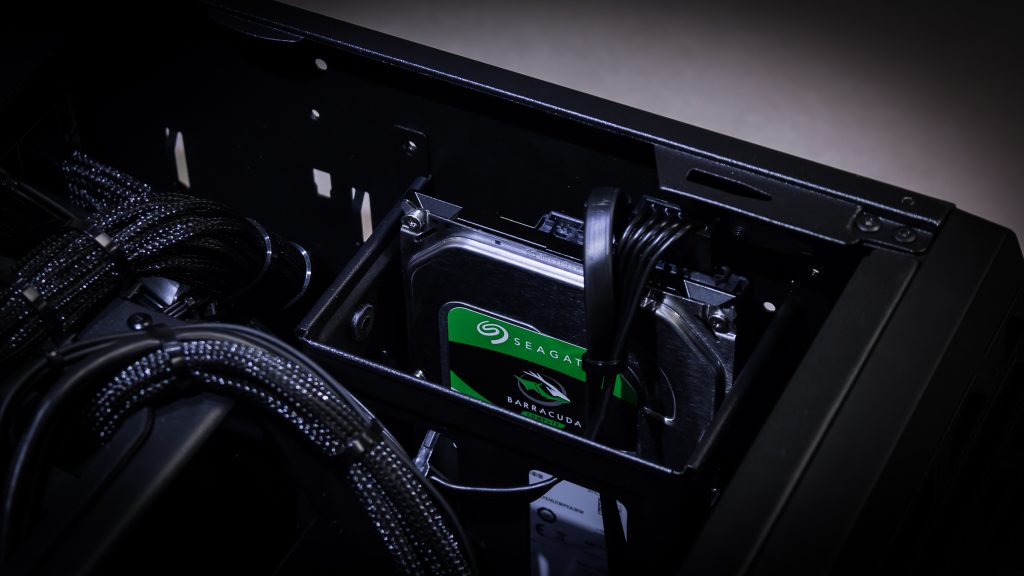 Seagate 1 TB HDD hooked up too.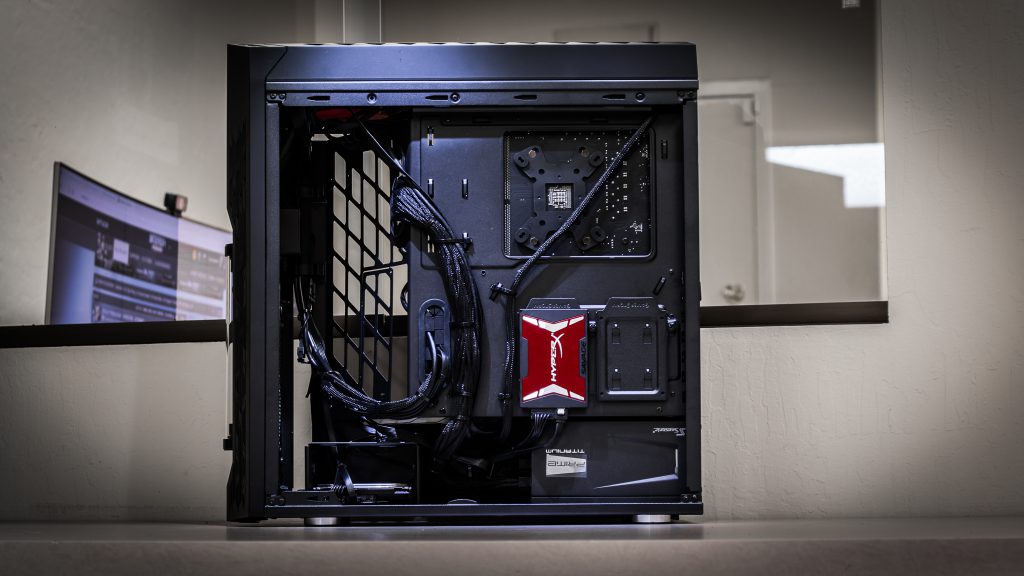 Cable management done. Nice and clean.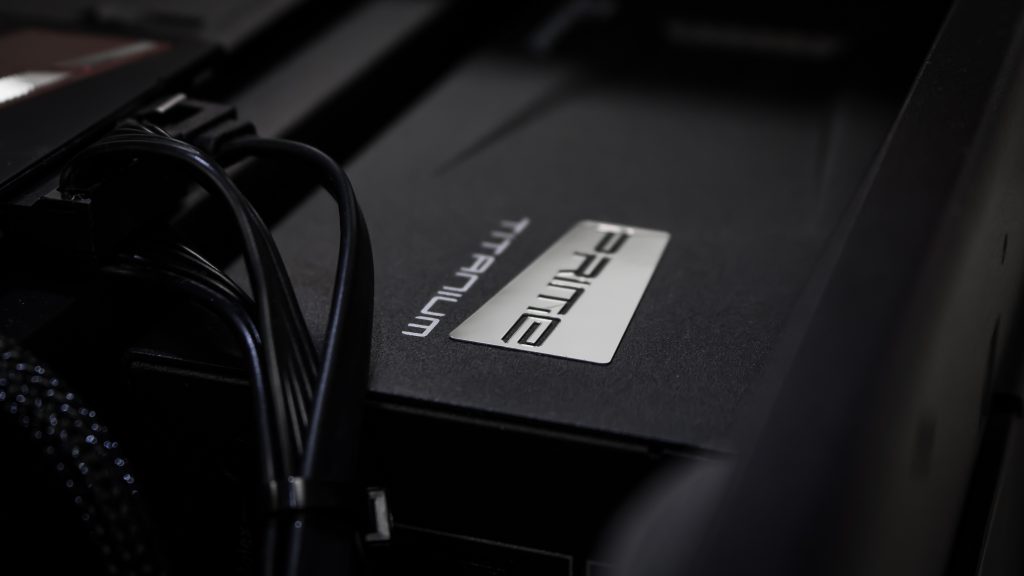 Seasonic PRIME Flagship 1000 W Titanium power supply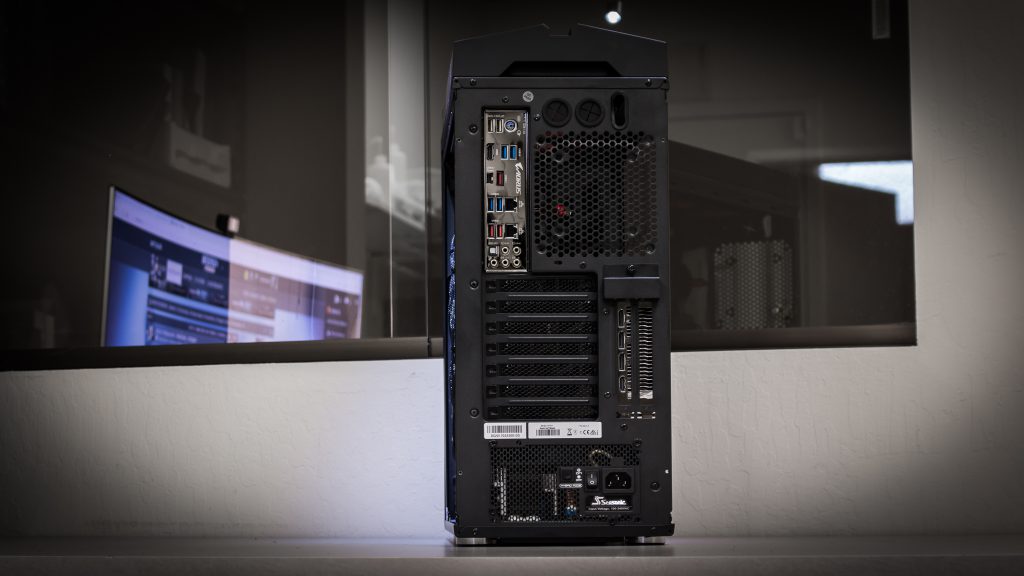 Even the rear looks great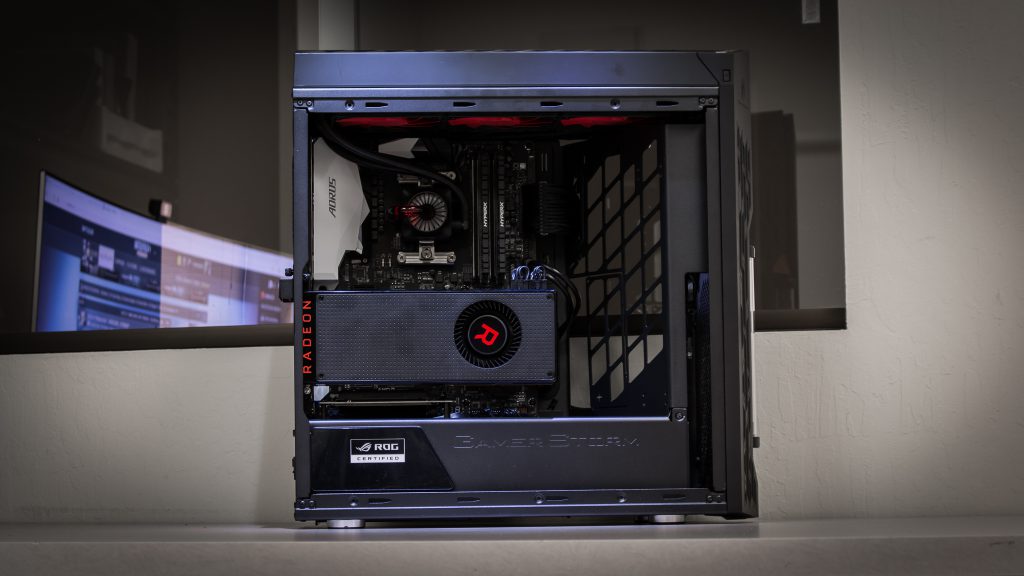 Ready to be switched on for the first time.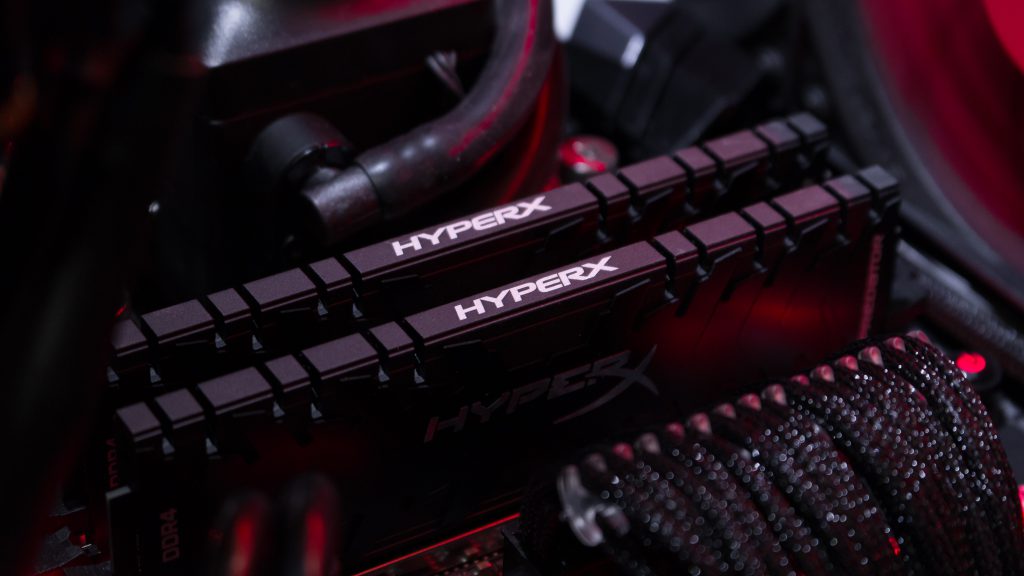 Those Predators!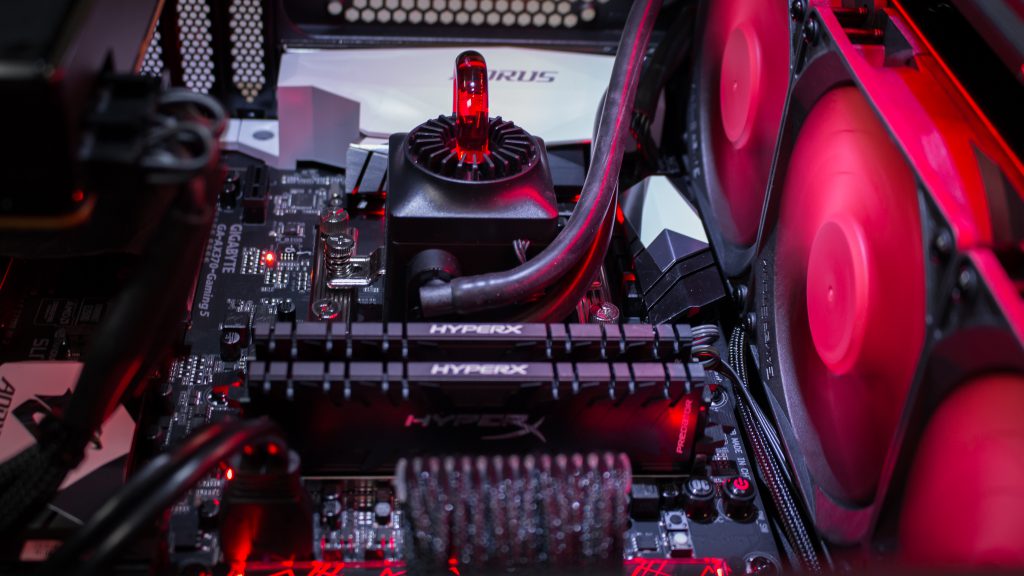 Niiiiiiice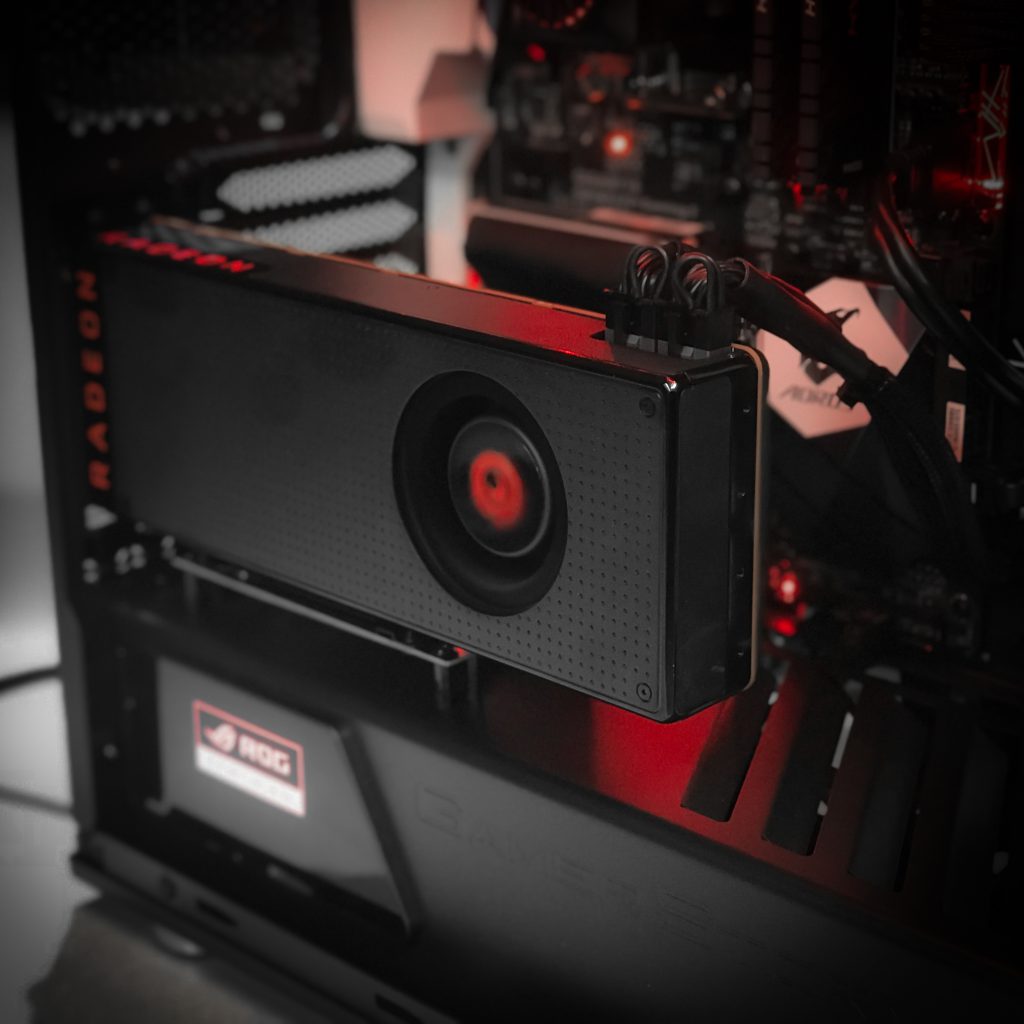 Radeon RX Vega 64 in action.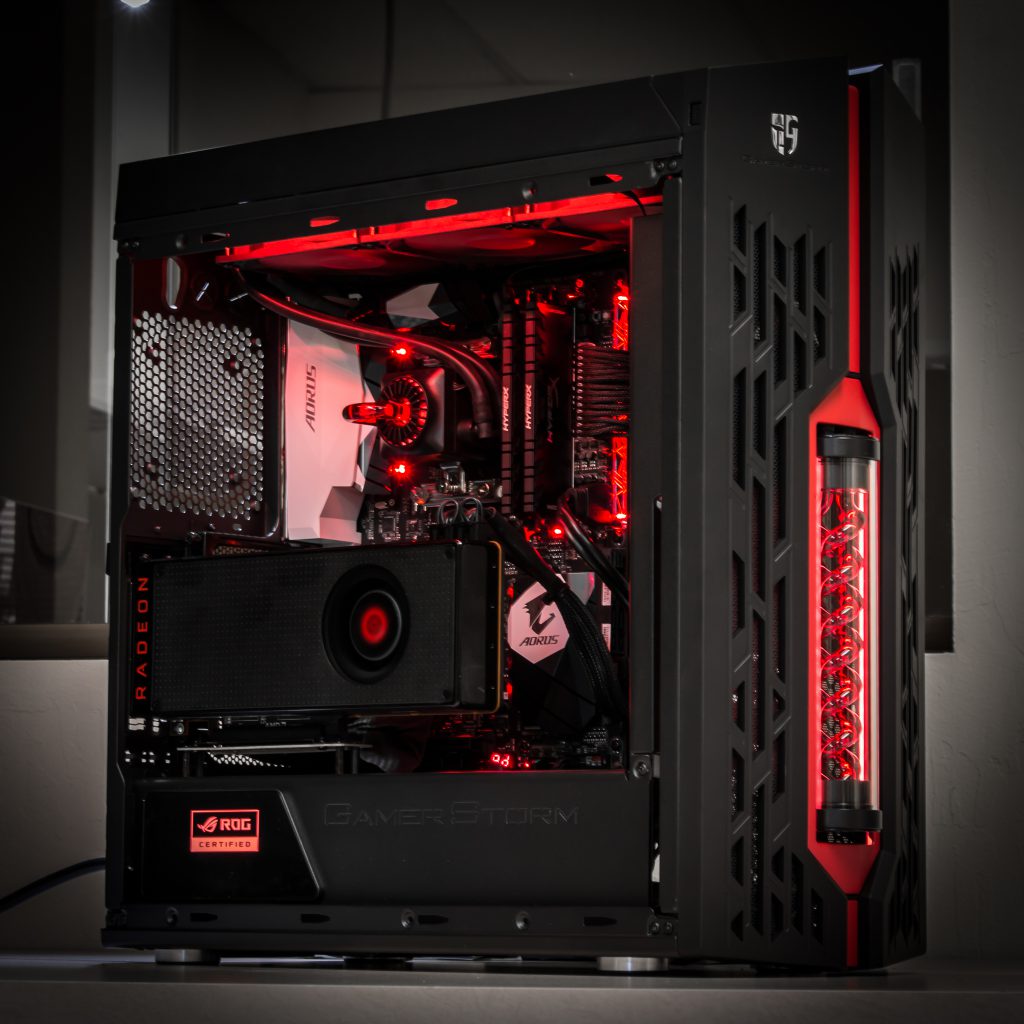 Done!
Didn't win? Click HERE for our fully-custom AMD Ryzen Desktop Gaming PC configurator starting at US$ 799. We ship worldwide.